Language of Peace: Sixth Annual Meditation Challenge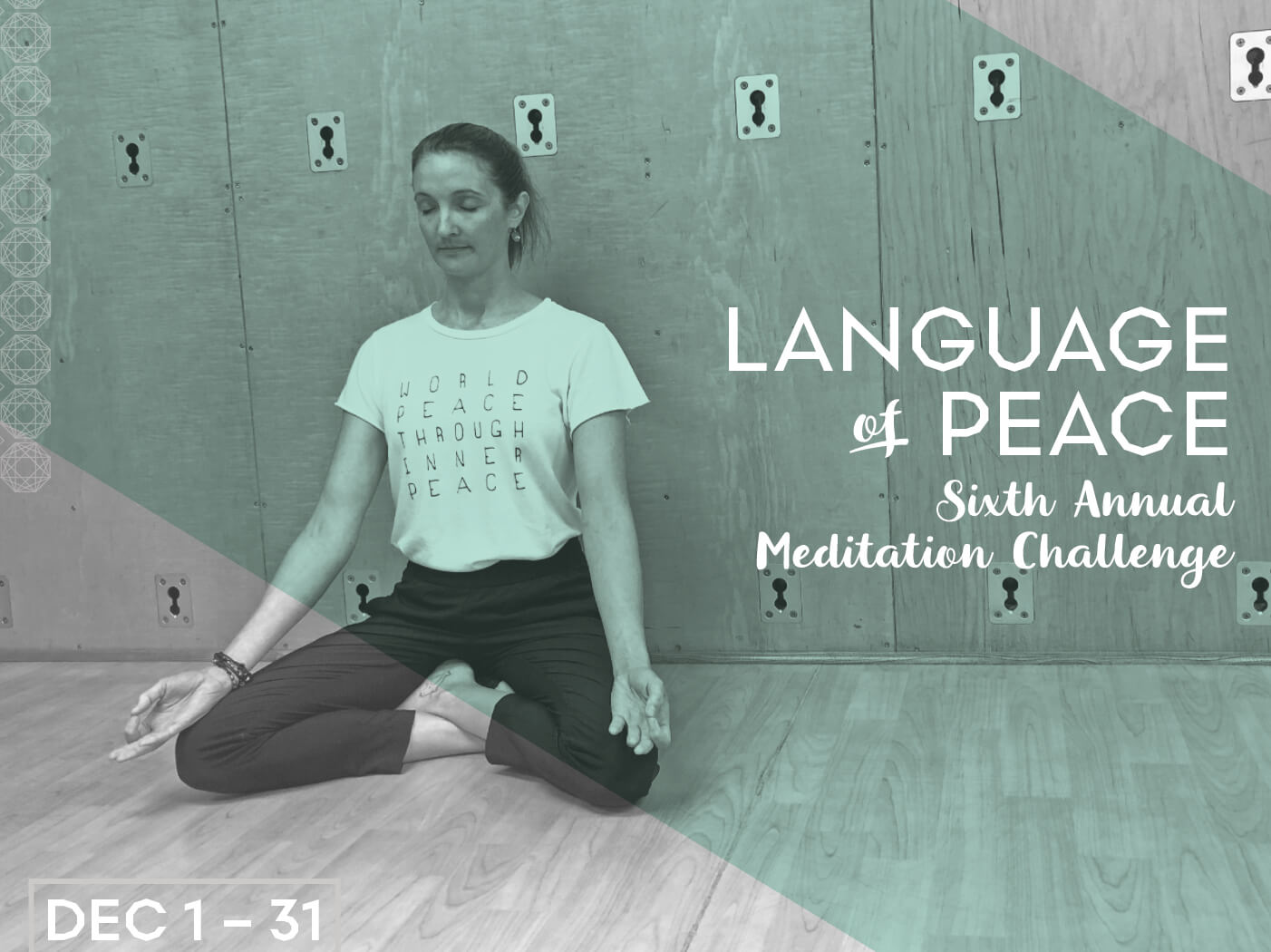 When you take the time to become still and quiet, you might realize just how loud and often negative your inner dialogue can be. We also live in a world full of amplified opinions broadcasted through an endless cycle of media input. With all of this chatter, it is more important than ever to clear your mind and regain a sense of internal peace.

Join Anna this December for her 6th annual Meditation Challenge in which you will receive a daily guided meditation to support you on this journey towards inner clarity and tranquility. No meditation experience is required but a desire to slow down and become present is a good start.

The Language of Peace: Sixth Annual December Meditation Challenge December 1-31st $35 for everyone VIP members: extra 10% off

The recordings are online so you can listen at your convenience in the comfort of your home anywhere in the world. Day by day, you'll feel your mind and body moving towards a place of stillness. This December give yourself (or someone who needs it) the gift of peace of mind!

Challenge recordings officially begin December 1, but you can start anytime throughout the month and have access to the recordings for a month. Participants will receive an email on December 1st with a secure link to access recordings. If you have any issues please email

Meet Anna Anna

is a Senior Prajna Yoga teacher and has been teaching yoga to the Castle Hill community since 2012. Her classes combine alignment-based asanas with her love of mindfulness to encourage students to become more grounded and aware of the inner workings of their bodies.