Iyengar Hard Work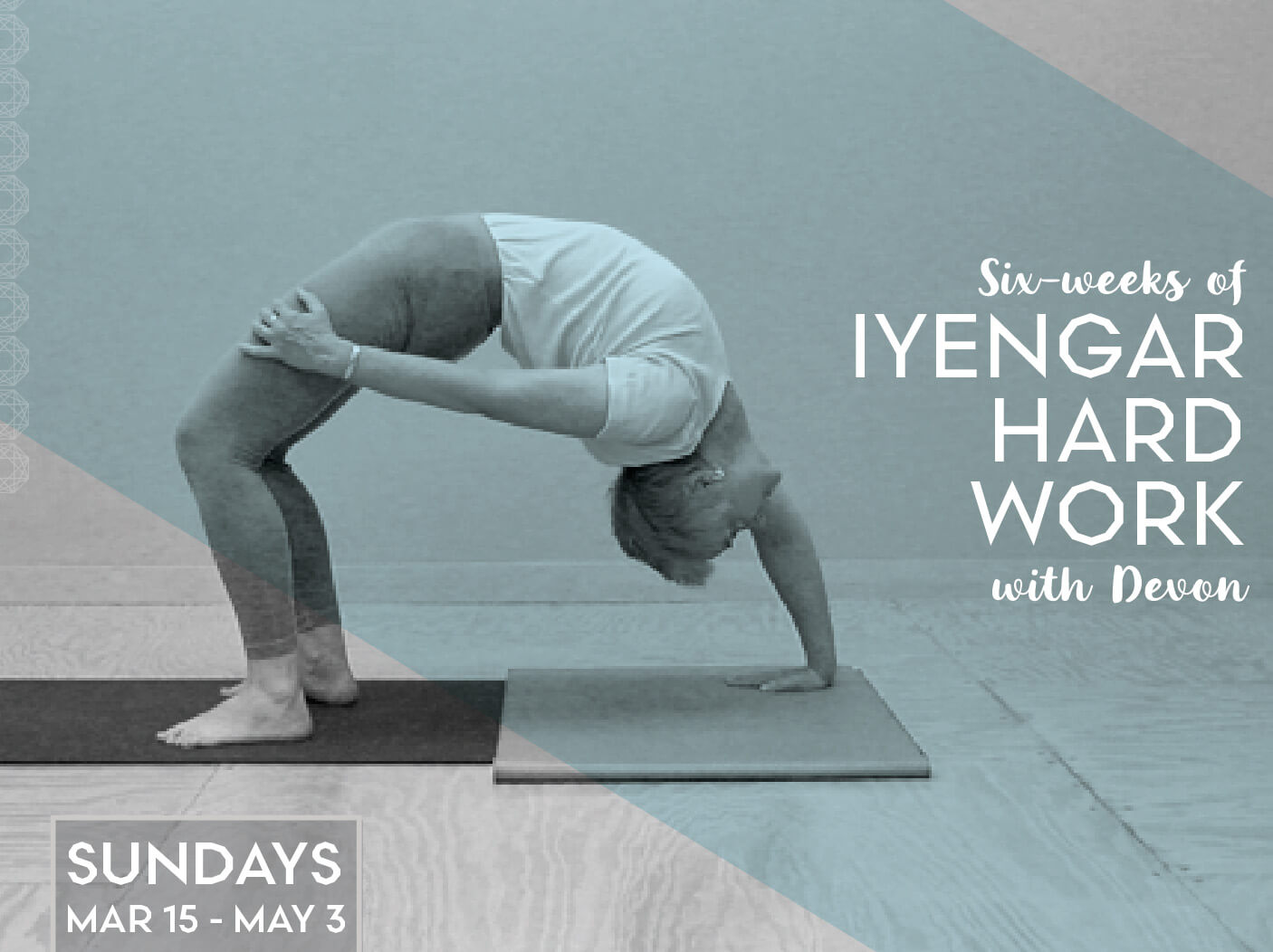 Sundays at 12:30pm
The beginner student learns how to do the pose. The intermediate student learns to observe.

In this 6-week series, we will explore the properties of asana - moving from beginner to intermediate level asana and effort in each session.

Each week explores one of these asana family of poses: Week 1: Standing poses Week 2: Back extensions Week 3: Twisting poses Week 4: Forward bends Week 5: Inversions Week 6: Arm balances

Each class begins with review or relearning of the individual roles the muscle, joints, and bones have in forming the outward movement and shapes of asana. That strong foundation opens to more subtle actions and understanding. This combination of basic effort and subtle observation will help us approach several challenging asanas each week.

The unique value of a two-hour class is having the time to develop that intermediate level of observation and connect the effects of the poses on the organs, circulation, nervous system, and mind. This time allows us to be more hands-on while teaching adjustments and explore the use of the new props in the room.

Appropriate for Iyengar levels 2-4

March 15 - May 3 6-week series Sundays 12:30-2:30pm in Chakras

$150 for all 10% VIP discount

Drop in option: $30 per class

About Devon Devon Dederich, BA Anthropology, MA Geography, RPCV, Intermediate Iyengar Yoga teacher, has studied with most senior Iyengar teachers in the US, and has studied in Pune under BKS Iyengar, his daughter Geeta and son Prashant. She has taught Iyengar Yoga for forty years, and brings the practical experience of posture and the subtle experience of philosophy into her work. She can (almost) always find a way to help students approach a pose safely and with benefit.