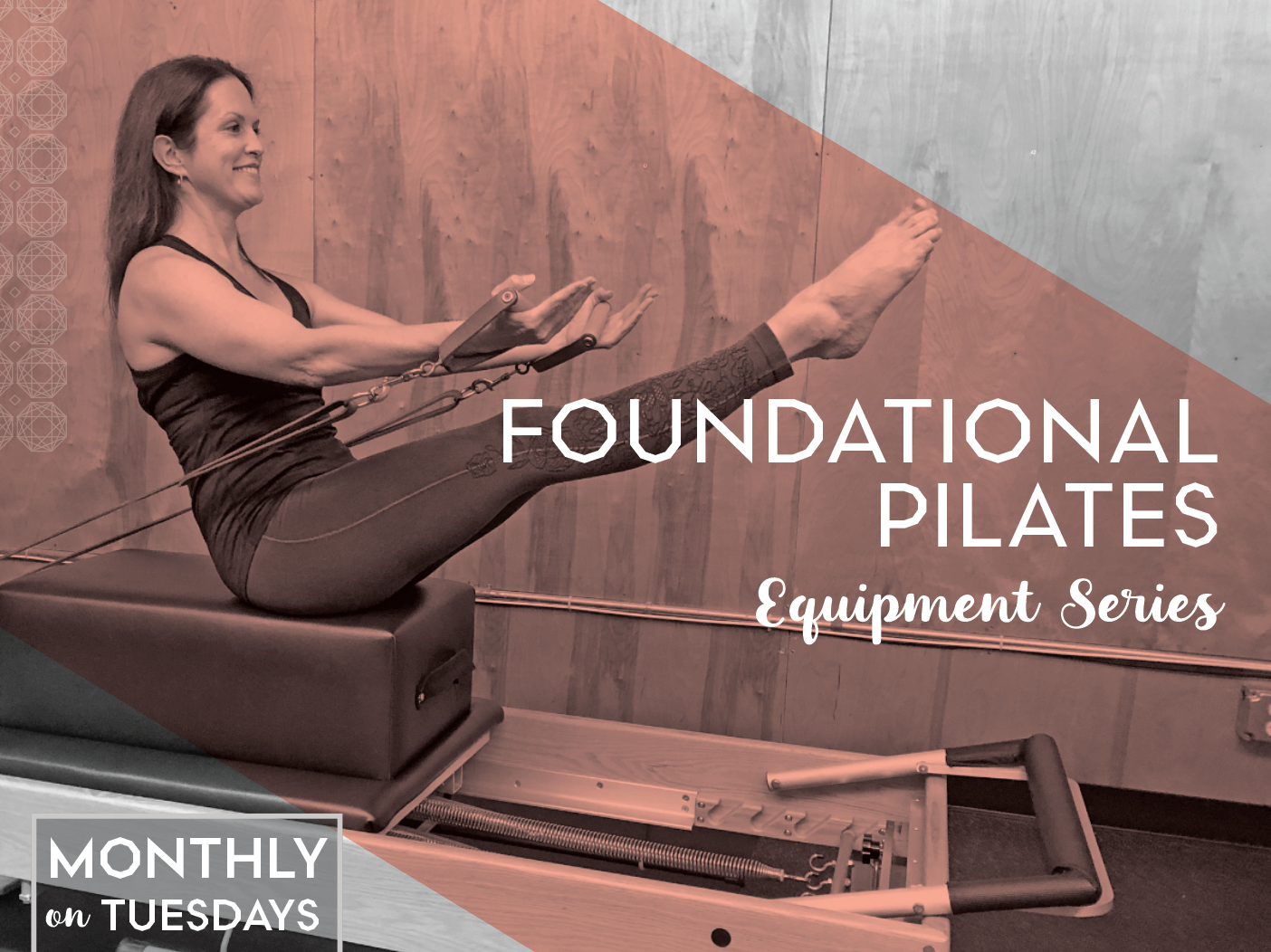 WITH Brooke Howard
Tuesdays at 1pm
Establishing a strong foundation of understanding is the key to progression.
Join Brooke in this small group series exploring the principles of Pilates. Whether your goal is to join a class or gain a deeper understanding of your body, this class is designed to educate and inspire. You will have the opportunity to practice the basic foundational exercises on each piece of equipment leaving you feeling stronger, and more in-tune with your body.
This series is designed for true beginners, yet beneficial for all. No Pilates experience necessary. Limited to just 4!

March 2-30 (No class March 16)
April 6-27
May 4-25
4-week series
Tuesdays
1-1:55pm
in the Pilates Studio


$112 members
$124 nonmembers
VIP save extra 10%
Please sign up in Advance


About Brooke
Brooke Williams Howard was first introduced to mat Pilates for strength and conditioning as a young ballet dancer. In 2003, she began regularly practicing Pilates on equipment at Castle Hill, and this is where her love of connection of mind, body, and spirit through movement began. The Pilates studio felt like a home-away-from home, so she fulfilled her dream in completing the Peak Pilates Comprehensive certification to begin teaching. Brooke is currently continuing her education through the 18-month "Discover*Move*Inspire" post-comprehensive teacher program.


Sharing the benefits of classical Pilates with for clients in all ages and stages of life motivates Brooke. She loves that clients always leave a session feeling better than when they arrived. Her personal favorite workout is mat work, but the Wunda Chair holds a special piece of her heart. Brooke's greatest joys in life are her two daughters, Ruth and Rebecca, and she is grateful to be able to follow her two passions, being their Mom and a Pilates trainer.