Roll and Release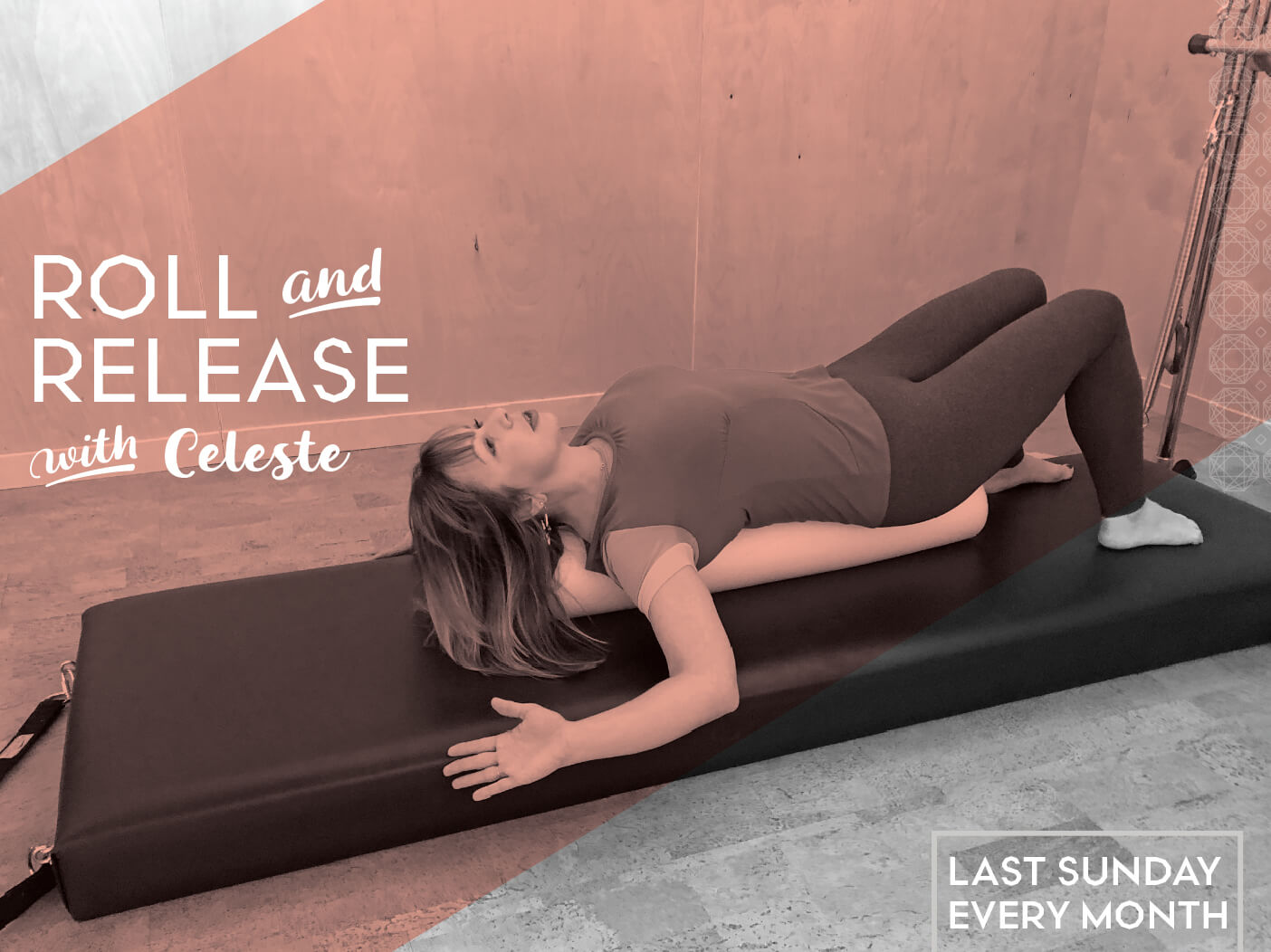 Sundays at Noon
FIND FREEDOM FROM PAIN & IMPROVE YOUR PERFORMANCE

Fascia is a large organ of fibrous tissue that covers the entire body. Utilizing the Pilates machines, stretches, and self-massage techniques, Celeste will teach you a routine that will help you discover and work toward releasing the stuck spots in your body's fascia. When the fascia is released it allows the body to feel more awake and enlivened, leading to improved performance in all your fitness endeavors!

A new and invigorating routine each month!

Upcoming Dates: March 22 April 19 May 17

Sundays, Noon-1:30pm Pilates Studio minimum 3, max 8

each workshop $30 members $40 non-members VIP Members save extra 10%

Meet Celeste As a life-long mover, and long-time bodyworker, Celeste understands the impact a healthy fascia can have on the whole body. She is thrilled to bring her knowledge and skills in a unique workshop dedicated to giving back to the body you work so hard! Come give your body the TLC it deserves!