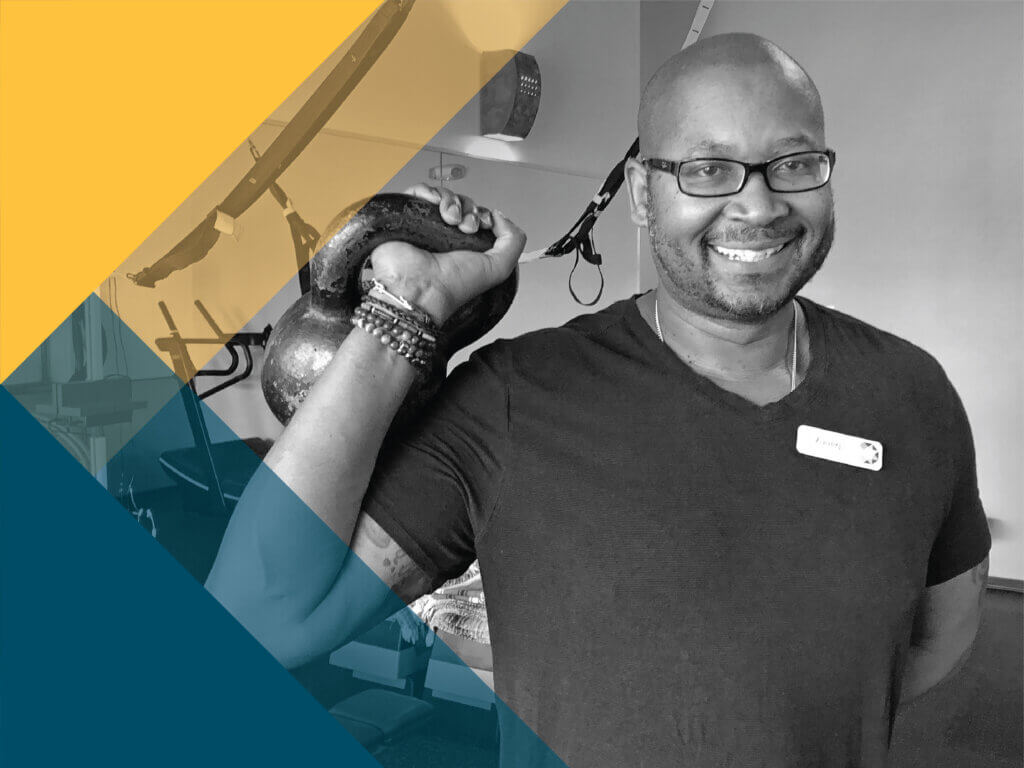 When you come to Castle Hill Fitness, you're entering so much more than just a gym. You're entering a community – an innovative hub of talented professionals who are here to support your fitness and wellness journey. Between our two locations, there are over 70 employees that contribute to our multifaceted fitness family – and each of them have a story. In our Staff Spotlight, get to know the unique individuals that bring the sparkle to our gem of a gym. 


1. What's one thing most people don't know about you? 
I'm afraid of heights. 
2. What is your go-to "healthy" snack or meal? What is your go-to "treat"?
Perfect Bars. The nutritional value is pretty decent on days where I have back-to-back clients or classes, the Perfect Bar is something I know will hold me over 'til my next meal. 
3. What are your top 3 favorite exercises of the moment? 
Kettlebell Swings– I love kettlebell swings because it combines strength and cardio at the same time. And for non-runners like myself, this is a great exercise if you know how to perform it properly.
TRX Rows–  The TRX row is a move that anybody can do and it works more than just your lats. The back muscles get worked, along with the shoulders and the core. An extra nugget is that the handles are also good for grip strength. 
Burpees– I love and hate Burpees, but if you want to get your heart rate up, this is the go-to move. Plus, I like to see people's reaction in class when I tell them we're doing Burpees today. Again, it's a love-hate relationship. 
4. Describe your health and fitness philosophy in ONE WORD. Why that word?
Functional. People need to keep moving. 
5. How will clients feel after working with you? 
My morning clients will feel ready to face the day. My evening clients feel like they are ready for bed. 
---
A former corporate recruiter, Danny fell in love with fitness after a painful patella dislocation injury in 2009. As part of his rehab process he did physical therapy that incorporated Crossfit-style movements to build strength and flexibility. After seeing how well strength training assisted his own recovery, Danny earned his personal training certification from the National Academy of Sports Medicine in 2016 and committed himself full-time to supporting other's journeys to health and wellness. He enjoys working with all populations, especially people who are new to strength training or getting back into the swing of things after an absence. 
Danny teaches a total of 5 different classes on our schedule at 360! From the pool, to bike, to dry land, Danny has your fitness covered on Mondays, Fridays, and Sundays. You can also take a little bit of Danny's fitness expertise home with you, with Danny's online workout. 
GET STARTED WITH DANNY