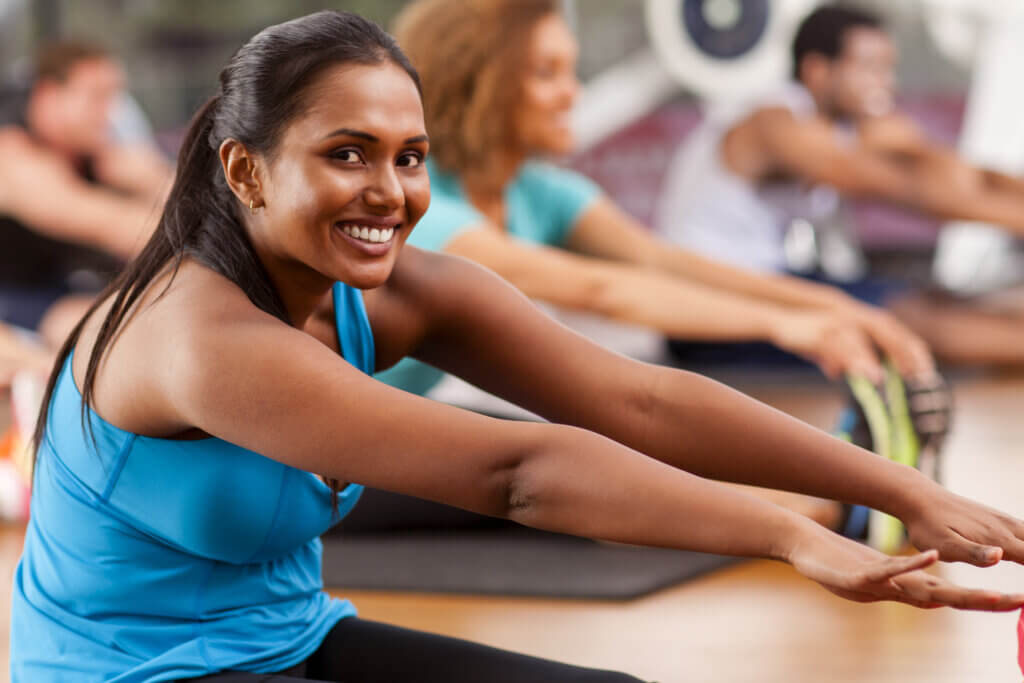 You already schedule all your other meetings – time to start adding these fitness classes into your work week calendar. Our 360 location has mid-day classes that could perfectly coincide with your lunch break every Monday to Friday. With yoga, Pilates, strength, and cardio classes available, you can enjoy a well-rounded fitness routine! Most of these classes are 45 minutes, giving you plenty of time to shower and get back to your desk! You don't even have to be a member of Castle Hill Fitness 360 – a la carte passes and class package cards are available so you can drop in, sweat it out, and fly out the door. 
Pop in on Your Fitness in these Mid-Day Classes
Mondays
Cycle + Strength with Stephanie
12:15-1pm | All Levels
This combo class requires no special spin shoes but gives you cardio and strength in just 45-minutes! Stephanie will challenge your endurance on the spin bike plus increase muscular strength with off-the-bike weight moves. Students must wear sneakers to make the transfer from bike to floor safe.
Tuesdays
Recess with Veera
12:15-1pm | All Levels
Inspired by the best part of school! Expect to get a full-body workout, use a variety of equipment each week like jump ropes, and to have fun!
Wednesdays
Strength Circuit with Jeremy
12:15-1pm | All Levels
Lift your fitness with this strength-building class that moves through a circuit of stations. Jeremy switches up which props we use each week to keep your workout fresh! Please no injuries and be ready to work!
Thursdays
Beginner/Intermediate Pilates Equipment with Celeste
12-12:55pm | Beginner-Intermediate
This class builds upon the Foundational concepts and exercises of the Pilates method. Movements are focused and purposeful as you gain an understanding of the many aspects of the Pilates equipment. 
Fridays
Hatha Flow Yoga with Angie
12-1pm | All Levels
Time to stretch it all out and set those good vibe intentions for the weekend ahead. This yoga class follows an arc that will include centering, being embodied in a challenging and replenishing way then followed by time to calm the nervous system You will leave you feeling both energized and peaceful. Variations offered for both beginner and intermediate students.
See our Full 360 Class Schedule Here