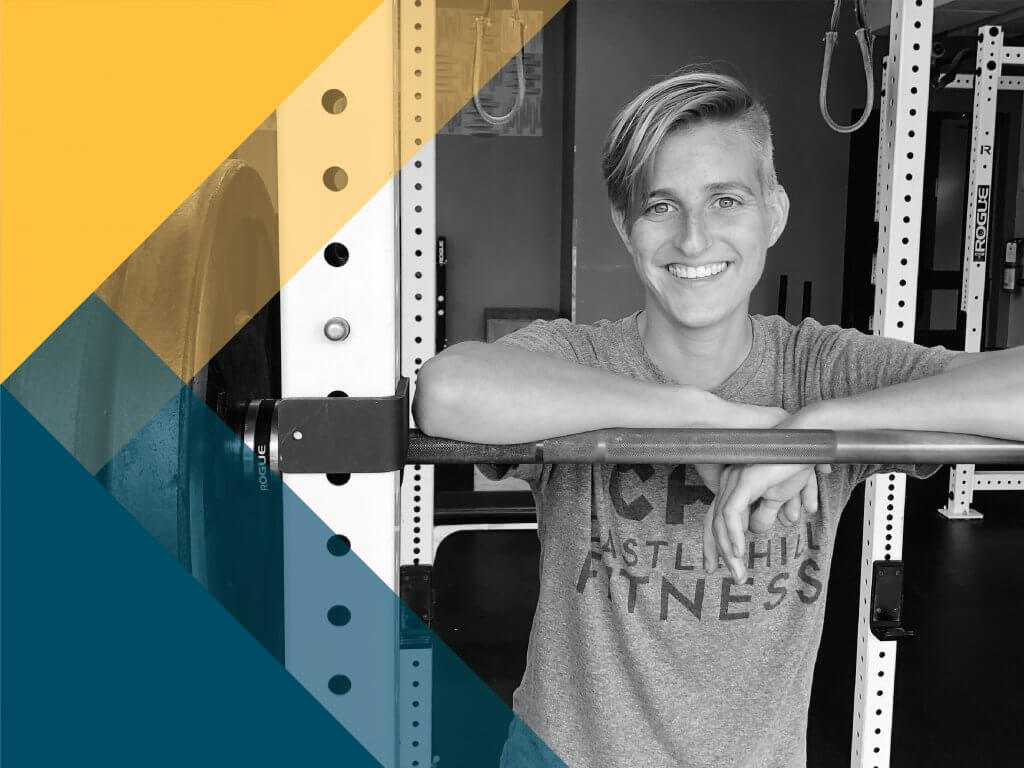 When you come to Castle Hill Fitness, you're entering so much more than just a gym. You're entering a community – an innovative hub of talented professionals who are here to support your fitness and wellness journey. Between our two locations, there are over 70 employees that contribute to our multifaceted fitness family – and each of them have a story. In our Staff Spotlight, get to know the unique individuals that bring the sparkle to our gem of a gym. 
1. What's one thing most people don't know about you? 
When I was four years old I practiced tap dancing while listening Meatloaf's "Beat out of Hell", wearing a chain attached to my mouse wallet and red high top converses. I'm trying to get back to being as cool as I was then. 
2. What is your go-to "healthy" snack or meal? What is your go-to "treat"?
Fruit: Watermelon, bananas, or smoothies. Nada Moo ice cream. 
3. What are your top 3 favorite exercises of the moment? 
Handstands, TRX single leg squat/row to single leg deadlift, and Power cleans.
4. Describe your health and fitness philosophy in ONE WORD. Why that word?
KINDNESS. True health and fitness starts with being kind to yourself. Being forgiving of your mistakes. Enjoying the process. Eliminating guilt. Listening to your body; knowing when to push and when to hold back. Appreciating your body where it is and believing in what it can achieve. Be kind to yourself, be kind to others, and enjoy the process!
5. How will clients feel after working with you? 
Positive about where they are and where they are headed. 
---
Ash Atwood is our Personal Training Manager and a Master Trainer at our Downtown location. 
Ash was a gymnast for 10 years and a collegiate pole vaulter. Her early career focused on athletes, providing strength and conditioning for teams at UNC-Wilmington. Since 2012 she has worked as a personal trainer, seeking to bring out the inner athlete in all her clients, with an emphasis on balanced movement and mobility. She encourages her clients to have a holistic approach towards their health. 
GET STARTED WITH ASH