Paolo Minissi: Short Bio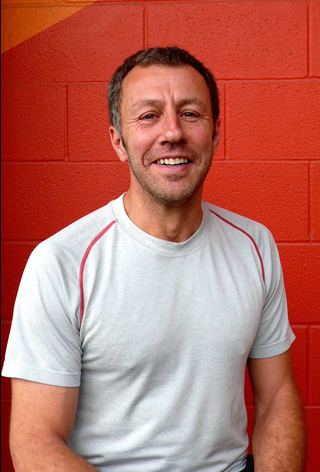 Paolo was born on February 7, 1957 in Genoa, Italy. He attended college in Brussels, Belgium where he obtained a physics degree in 1978. He moved to Austin shortly thereafter to attend a graduate program at UT, then went on to found several successful businesses.
He was the president of MetalOptics for 15 years. Under his command sales grew from $150,000/yr to $28,000,000/yr. Employment grew from 2 to 220 employees. Facilities expanded from an initial 800 sqft space to a modern plant of 135,000 sqft for which he won a National Energy Efficiency award. While not a programmer by trade, he participated hands-on in the design of a business operation database system, which integrated every aspect of work, from the sales interface to accounting, payroll, manufacturing, assembly, inventory, CAD/CAM design, and plant automation. He holds 7 U.S. and International Patents to recognize his innovative design lighting work.
He completed many energy efficient fluorescent relighting projects, including the interior of G.E. World headquarters, Columbia University, the World Trade Center, the Empire State Building, all the Eckerd Drugs Stores, all the 7-11 Stores, various Hewlett Packard, AT&T, Honeywell, Sun Microsystems facilities, and a multitude of schools, hospitals, and office buildings across the U.S.  In 1994 he and his partner were chosen as a finalist for the Entrepreneur of the Year Award for excellent financial performance, manufacturing efficiency, and sustained growth rate. A more meaningfully personal recognition is the tally of the energy savings generated through Metaloptics work: 6,000+ Megawatts, or more than the South Texas Nuclear Project and its twin Comanche Peak combined.
In 1996 he sold MetalOptics to Holophane, a public company as part of a strategic acquisition. After the standard 3-year employment contract, Paolo left MetalOptics on December 31, 1999. During the following 2 years he traveled, performed volunteer work for various charities and for the McCallum High School Theatre Technology Classes. Also in 1999 he opened a rowing club on Lady Bird Lake, known as Rowing Dock. Rowing Dock is a small operation whose yearly sales are in the order of $300,000/yr. However it is the #2 City of Austin Concession in downtown's Zilker Park. Rowing Dock operates from a unique 4000 sqft floating facility designed and built by Paolo personally. It offers rowing instruction, memberships and boat rentals.
In October 2002, Paolo opened Castle Hill Fitness on the corner of 12th Street and Lamar. The opportunity to operate a high-end small fitness and wellness studio was an excellent match for his skills, his entrepreneurial spirit, and his commitment to a healthy lifestyle.  Castle Hill Fitness was born and so was his vision of building a community devoted to health and fitness. The completely renovated state of the art 20,000 sqft facilities still employs many of its original staff members, a testament to Paolo's ability to create a sustainable working environment that was more like family than a place of employment. Because of his love of all things cycling and food, Paolo expanded the gym to include an onsite healthy food to go café called Food for Fitness Café in 2004, and a bike shop Castle Hill Cycles, specializing in Pinarello Italian road bikes.
In addition to his business acumen, Paolo was an avid cyclist who enjoyed seeing the world from the seat of his Pinarello. He had an innate ability to make those around him feel special, and to bring out their best. He was a mentor and friend to many. Paolo passed away on November 23rd, 2011 and left a legacy. He will be remembered for his ingenuity, his tenacity, his mischievous sense of humor, and most of all, his kindness to others.