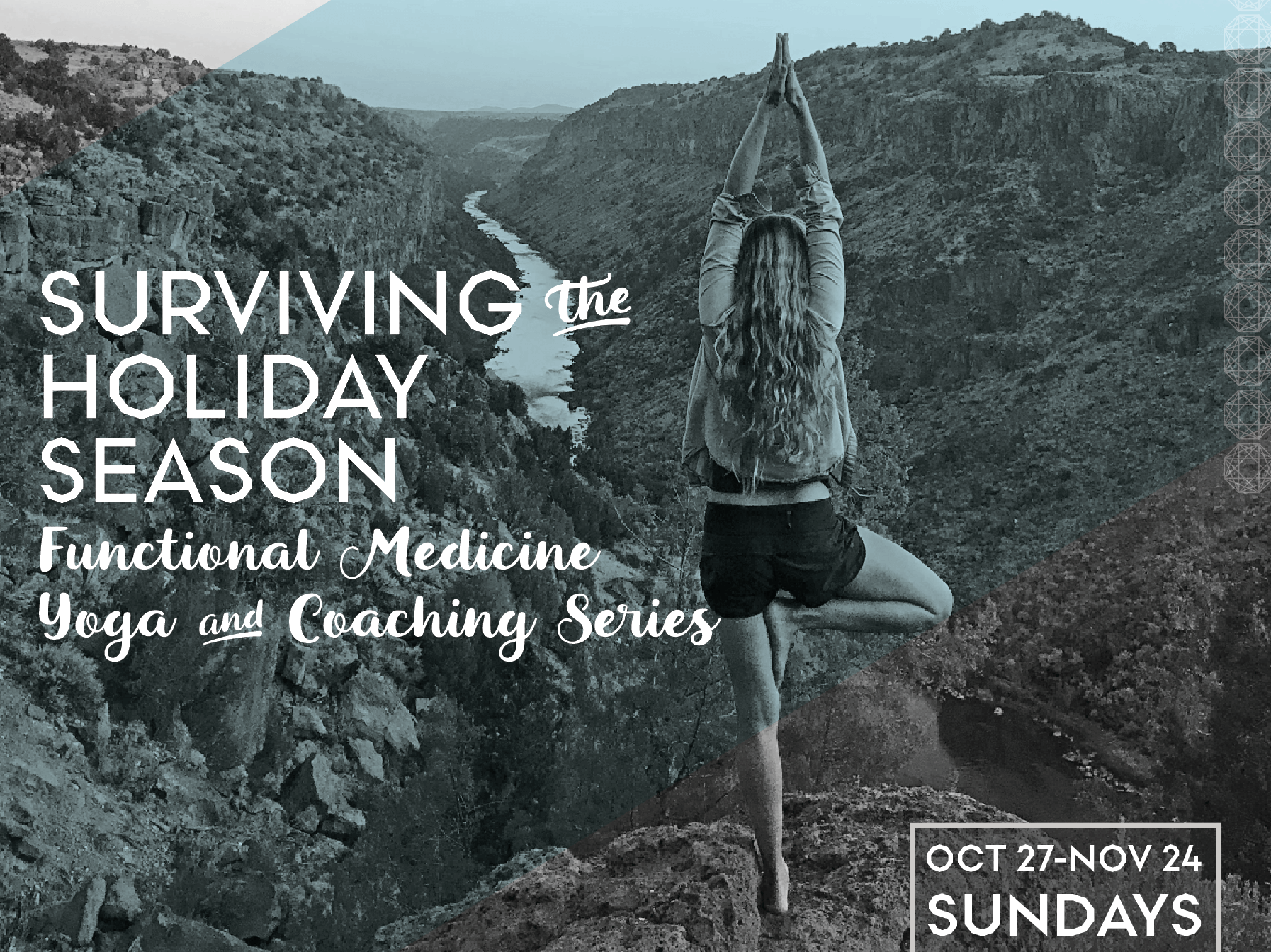 WITH Morgan Malia
Sundays at 4pm
Join Morgan for 5 weeks of transformation leading up to the holiday season! What area of your life is asking you to commit to change? Is it physical, professional or relational in nature? In this series, you'll work to achieve your own self-identified goals in incremental, sustainable ways while being guided, supported and held accountable.

We'll meet in small, intimate group settings once a week for individualized therapeutic yoga, introspective exercises and accountability check-ins. All of the Functional Medicine coaching tools, resources, and techniques we'll work within this series are specifically designed to help you overcome the obstacles standing between you and your best life. What are you waiting for?!

This series is open to anyone and everyone looking to make a lasting change in their lives. 

October 27-November 24
5 week series
Sundays
4-5pm
In Chakras

$125 members
$140 nonmembers
10% VIP discount

About Morgan
Morgan is a board certified Functional Medicine Health Coach and E-RYT Yoga Teacher. She aims to support her students and clients in sharpening their senses and cultivating intimate awareness of the ways their bodies, minds, and environments interact. She draws from her training and experience across a wide range of techniques, offering experiences that are therapeutic yet challenging in nature. Her intuitive approach often sheds light on unconsciously held patterns and beliefs, encouraging students to embrace a sense of ease, happiness, and wholeness in their lives.

Can't commit to the group time or desire a more individualized solution? Get in touch with Morgan at morgan@functionalmedicineyoga.com to learn more about custom-tailored Functional Medicine diet, cleanse, and lifestyle coaching programs.