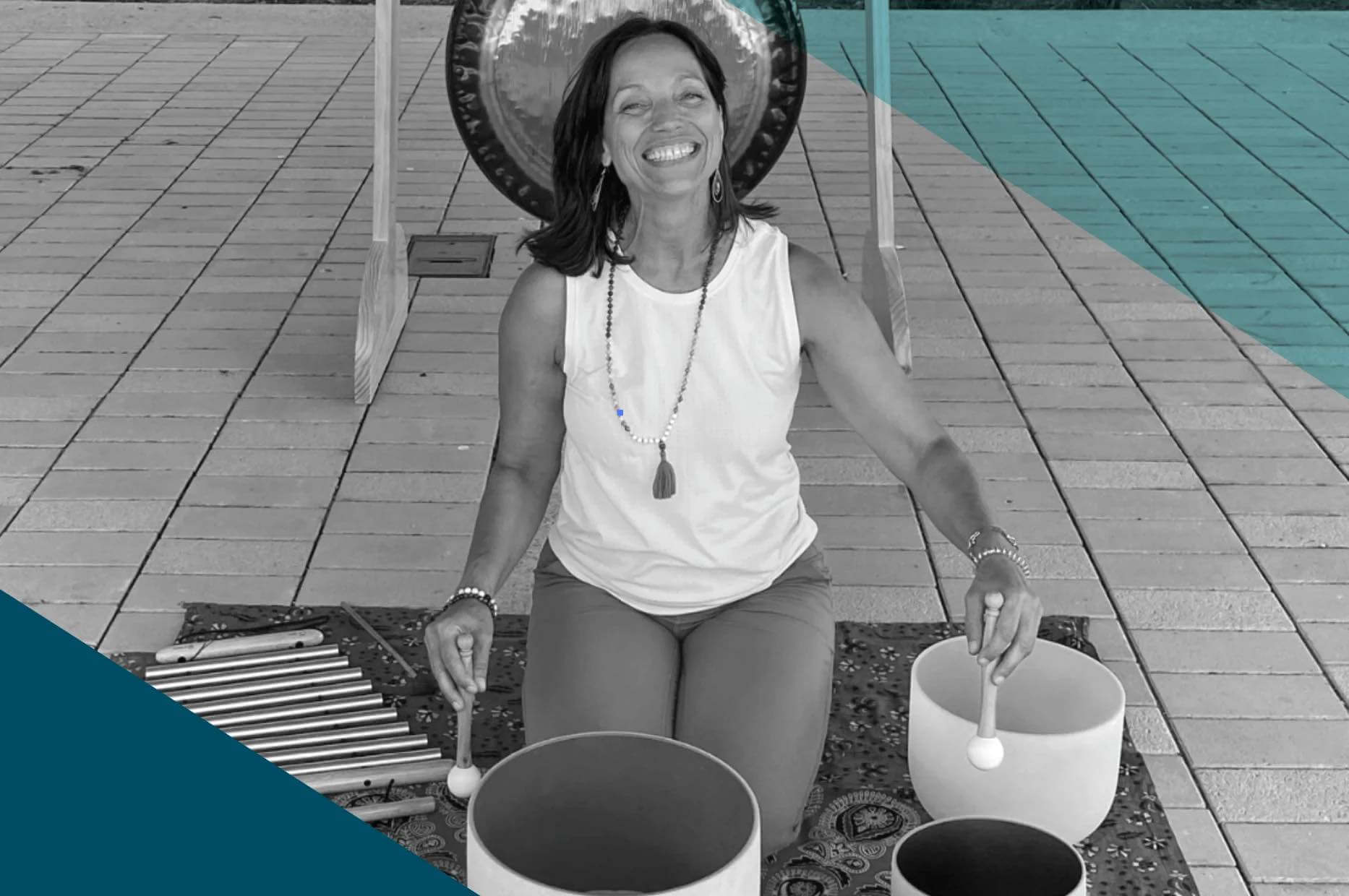 Sacred Sound Sundays
WITH Audra Shimek
Sundays at 3pm
Oct 15, Nov 19, Dec 17, 2023
Nurture your mind and body in this immersive full-body listening experience.
We begin the session with connecting as a group. Next, Audra will guide you through some breath work and gentle movement in preparation for deep rest. Then relax and allow the vibrations from the Quartz crystal bowls, chimes, and gong to activate your body's natural healing systems.
It's best to try to relax the body and open your mind. Let the magic unfold as the sounds and vibrations flow through your soul.
Dates:
August 20
September 10
October 15
November 19
December 17
Sundays from 3-4:30pm 
We recommend bringing extra blankets and cushions/pillows to maximize your coziness! 
Pricing:
$25 Members
$35 Non-members
10% VIP discount

About Audra
Audra is a sound healer and has been teaching yoga and meditation in Austin since 2007. She uses sound, meditation, and yoga techniques to help you clear your mind, relax, and bring you into a mindful state. She helps to promote a sense of well-being, relieve stress, and shed old patterns and beliefs that we accumulate throughout our lives.