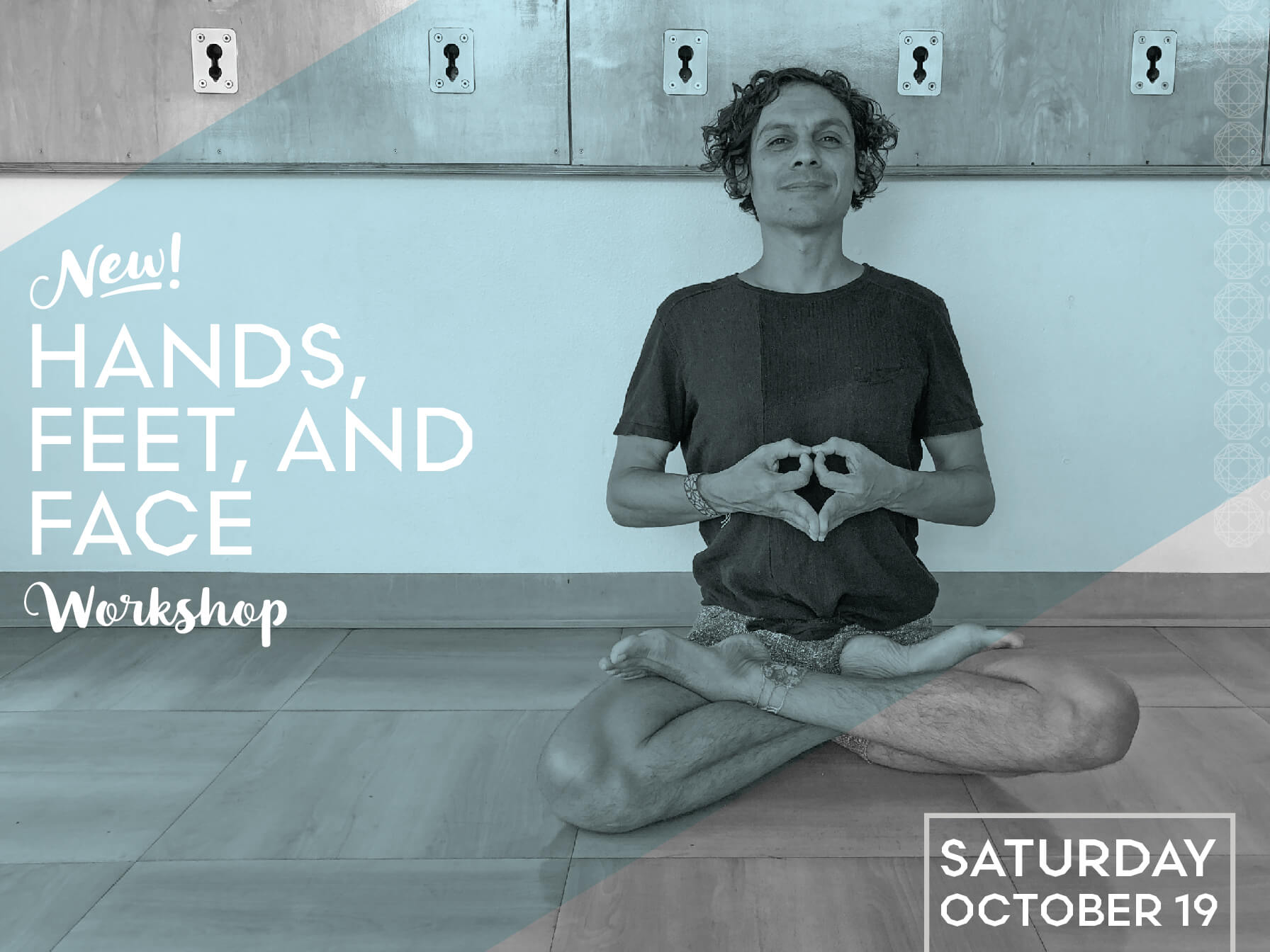 WITH Jerry Balderas
Saturday at 2pm
The hands, feet, and face have more nerve endings per square inch than most other areas of the body, yet they are often neglected in many fitness modalities. Join Jerry in this 2-hour workshop and learn simple, effective, easy to repeat exercises and drills that will bring dexterity and intelligence to your hands, feet, and face, leading to improved brain function.

Saturday, October 19
2-4pm
in Lotus

$30 for all
10% discount for VIP

min 5, max 24

About Jerry
Using range of motion exercises in conjunction with props to help people build awareness in latent/sleeping parts of the body, uncover unknown sensitivities, and bring health to muscles, connective tissue, and joints. Jerry then uses this awareness to encourage one's yoga practice to develop in a harmonious manner.

Main themes throughout classes are learning to internally map the routes of the nervous system, honing in on subtle-body sensations, and creating/maintaining a state of active meditation.