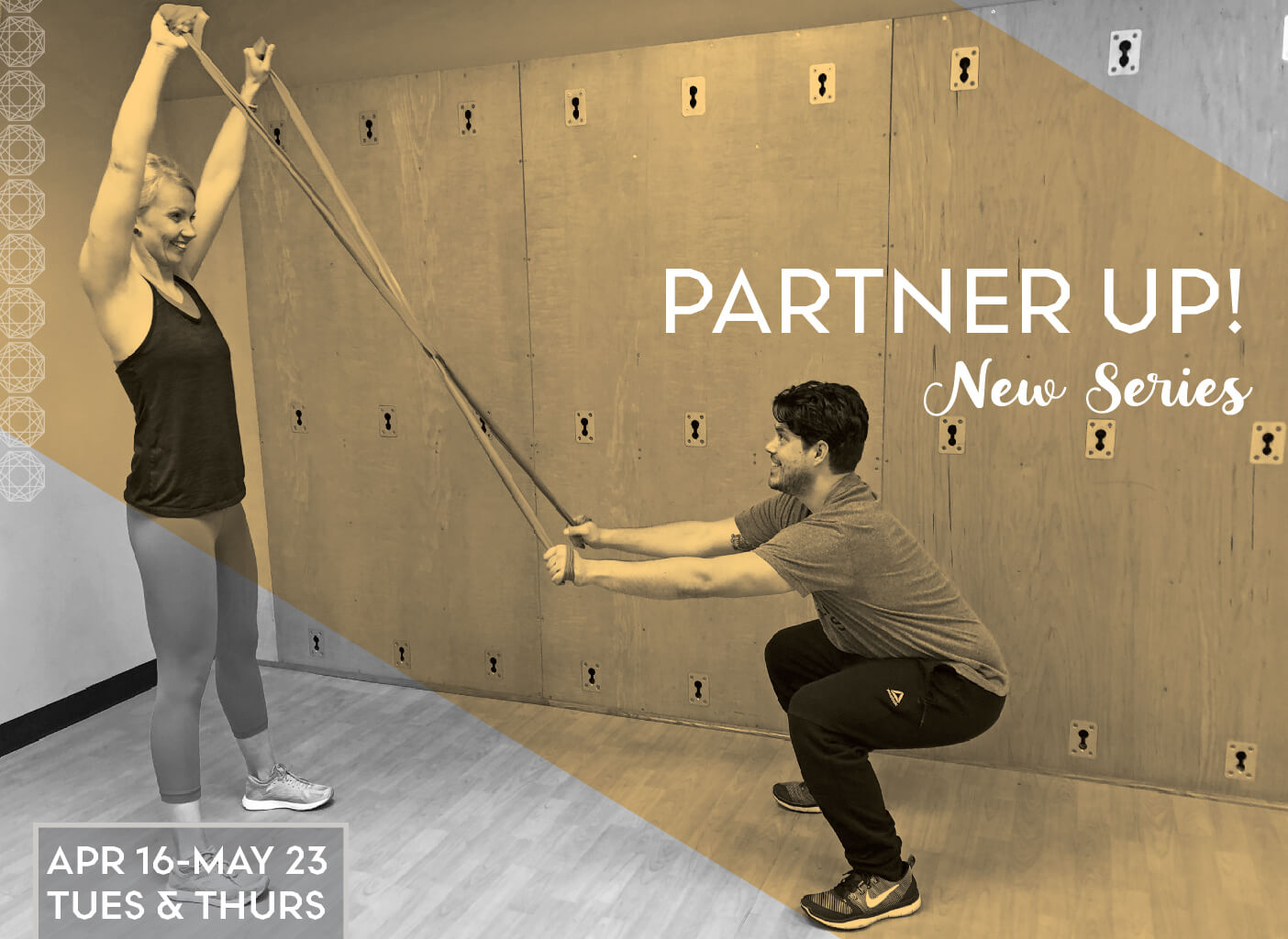 WITH Veera Korjala
Tuesdays and Thursdays at 9:30am
Double the fun. Double the motivation. 
Receive and give that extra support, accountability, and fun in this NEW fitness series geared to build you AND your (rotating) partner up! Be ready for a challenging, dynamic workout that will boost your strength and conditioning using creative partner exercises with a wide variety of equipment. Join Veera in building this community through sweat and laughs. 
No previous experience needed. No need to sign up with a partner. 
All levels welcome. 

April 16 - May 23
Tuesdays and Thursdays
9:30-10:30am
6-week program
in the Multisport Room
$150 members
$186 non-members
VIP members extra 10% off
min 4, max 20
Questions? Email veera.korjala@castlehillfitness.com

About Veera
Originally from Finland, Veera has a strong passion for health and fitness which she strives to promote in and out of work. She specializes in fundamental human movements with the focus on flexibility, mobility, core, and functional training. She brings education, encouragement, and motivation to her fitness classes and personal training clients every day.