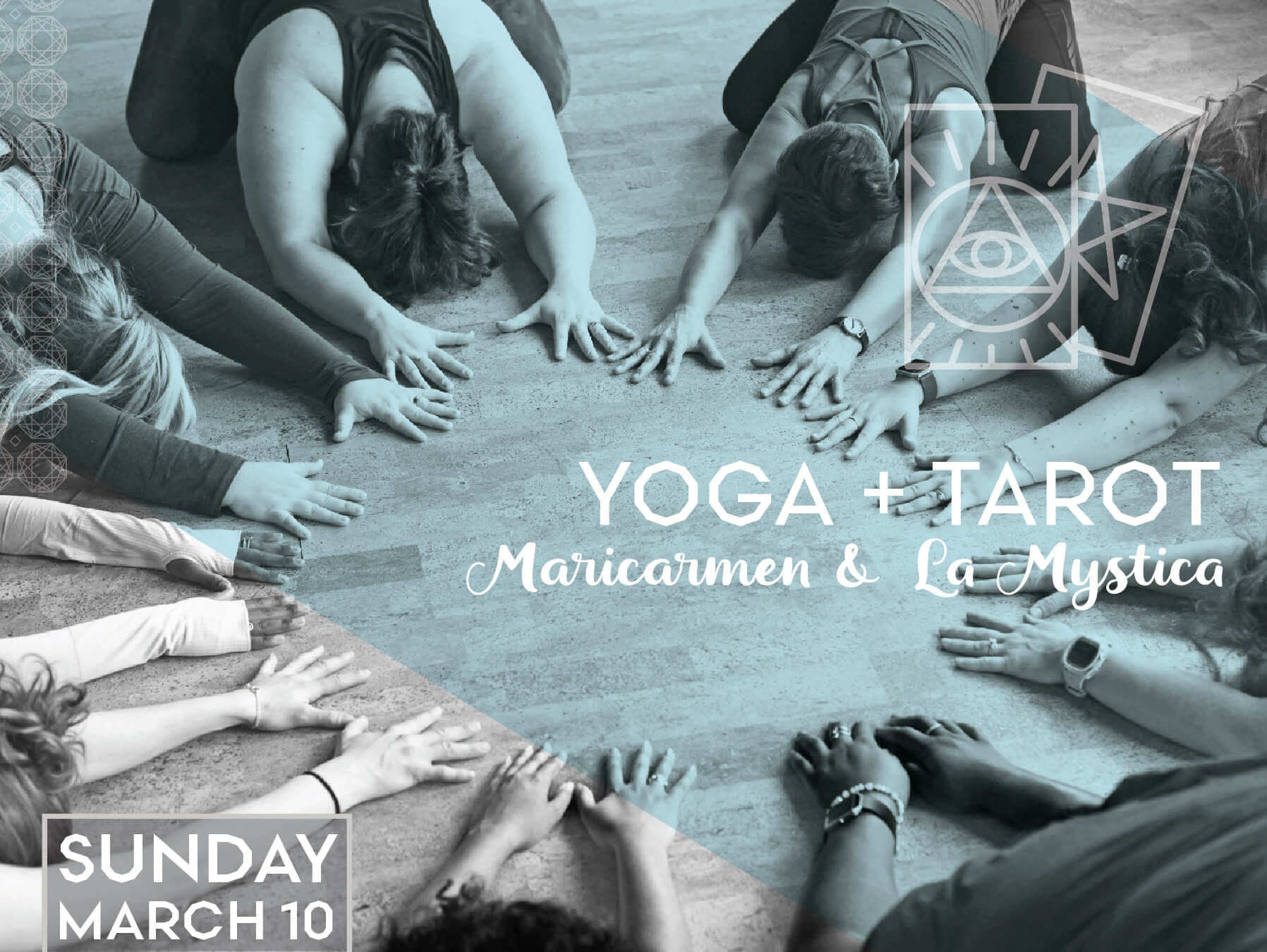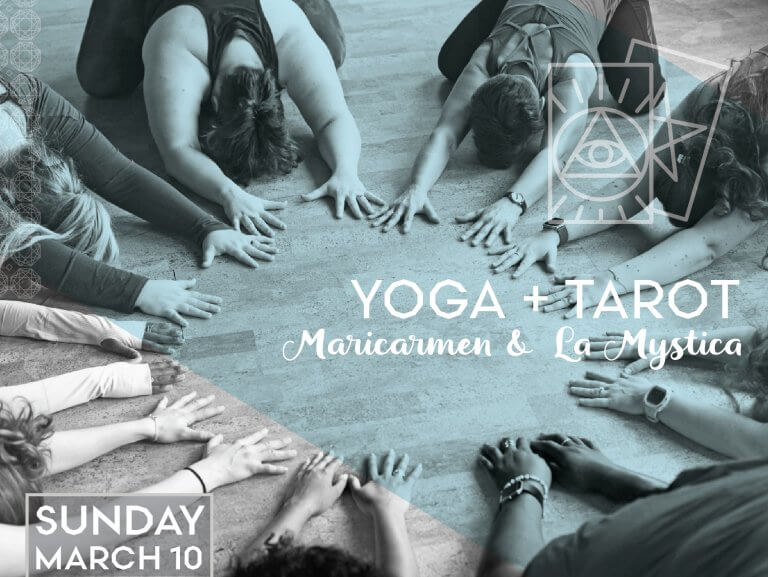 WITH Maricarmen and La Mystica
Sunday at 10:30am
FOR SPRING RENEWAL
Discover the magic of mindset by combining yoga and the tarot.
Tarot reflects the inner experience. The symbols of the tarot allow our conscious and unconscious mind to weave together an empowering narrative of the self: to re-author your present, reclaim your perspective, and realign a future you desire. 
Yoga practitioners already have a beautiful framework in place through which to understand the Tarot. This 3-hour event includes some quick-start tips about the cards, and how to incorporate Tarot meditations on the mat. In combination, the Tarot and yoga offer potent medicine of self-reflection and integration. 
Sunday, March 10 
10:30am-1:30pm
A women's event, open to all levels
3 hour event includes Inspired Shakti™ flow, tarot workshop, treats and treasures. 
Event cost: $75 + $30 for your own tarot deck & guidebook by local artist Mesquite Tarot. Please bring the $30 on the day of the event. 
Space is limited to 25 women. Please sign up in advance. 
Registration closes March 3. 
Meet Maricarmen and Elise
Maricarmen, E-RYT500, YACEP, has been practicing and teaching Yoga for over 23 years. She is deeply committed to empowering women to positively affect change in their lives and the world through yoga. Visit her site:
Elisa "La Mystica" loves to share the transformative power of symbolism through interpretation, writing, and teaching the Tarot. Her understanding is grounded in education in humanistic psychotherapy, trauma-informed yoga, alchemical mysticism, and Western vitalist herbalism. Visit her site: