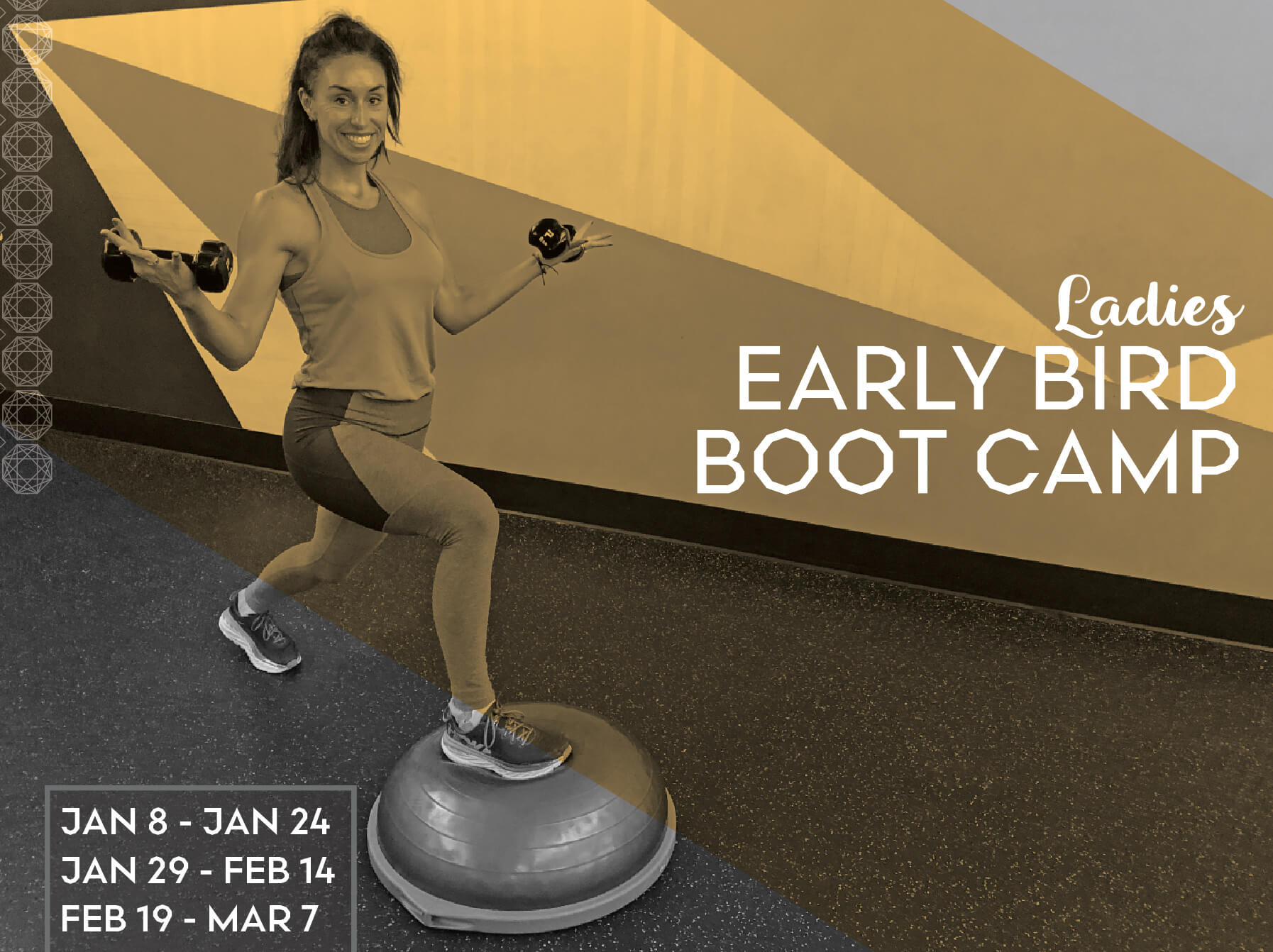 WITH Hilary Chung
Tuesdays, Wednesdays, Thursdays at 6am
ACCOUNTABILITY + MOTIVATION + COMMUNITY
Be a part of this fantastic group of ladies and make those goals happen together! Hilary has developed a workout series that will challenge you but in a positive and supportive way. Expect to tone, tighten, and get breathless all while building an invaluable network of support. New Year resolutions, spring-breakers, brides, expecting mothers - whatever your specific goals, whatever stage of life - Hilary can adapt this program to get you where you want to be. Please no current injuries or recent surgeries. 
Workout specific days or every day!
Tuesdays: Get Sweaty!
Class will include a long cardio warm-up, weights, and long cardio finish
Wednesdays: Get Strong!
Circuit training class including weights, cardio, abs, and plyos
Thursdays: Get in the Gym! 
Take what you've learned in class and now apply it in the gym. This is a self-paced workout focused on making you feel comfortable outside of the classroom. 

Tuesday/Wednesday/Thursday 6-6:55am
pick your day: do 1x/wk, 2x/wk, or 3x/wk
Limited to 20
PRICING
Per session - $16 members, $22 non-members
VIP Members Extra 10% off
Register online, choose your workout days! 
In the Multisport Room
Thursday classes meet in the Multisport Room before heading to the Main Gym.