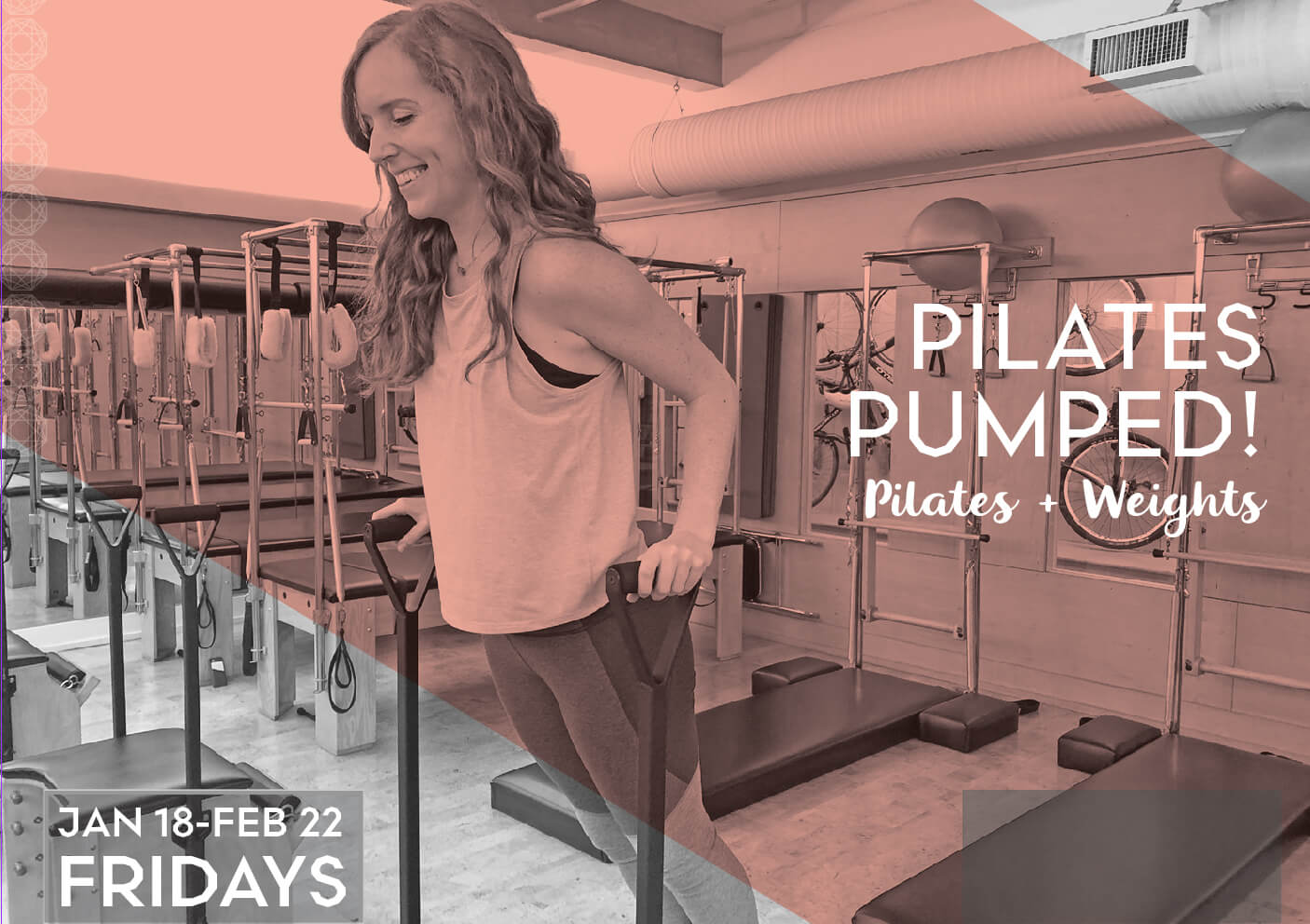 WITH Shannon Dolan
Fridays at 7am
PILATES EQUIPMENT + WEIGHTS = MATCH MADE IN HEAVEN
During this 6 week series with Shannon you will blend the benefits of weight training with the perks of Pilates to take your fitness to the next level! With the combination of the two training modalities you can expect a challenging workout that will be fun and leave you feeling energized and empowered!

Must have prior Pilates equipment experience. Series appropriate for Intermediate/Advanced levels. Email questions to Shannon at shannon.dolan@castlehillfitness.com
January 18-February 22
Fridays 7-8am
$168 member/$186 non-member
10% discount for VIP
in the Pilates Studio and Multi-Sport Studio
min 3, max 6
Meet Shannon!
BS in Nutrition
ACSM Certified Personal Trainer
ACE Health Coach
ACE Functional Training Specialist
Titlest Performance Institute Specialist
Peak Pilates Level 1
Shannon Dolan holds a degree in Nutrition from University of Delaware where she minored in Strength and Conditioning and Art. Since graduating in 2012 she has been a trainer diving in to all aspects of health and wellness with a variety of clients from those recovering from stroke, to youth athletes. As a believer in a variety of fitness activities, daily meditation, and proper nutrition Shannon makes it a point to help her clients find their journey to a healthy lifestyle while having fun with the process!