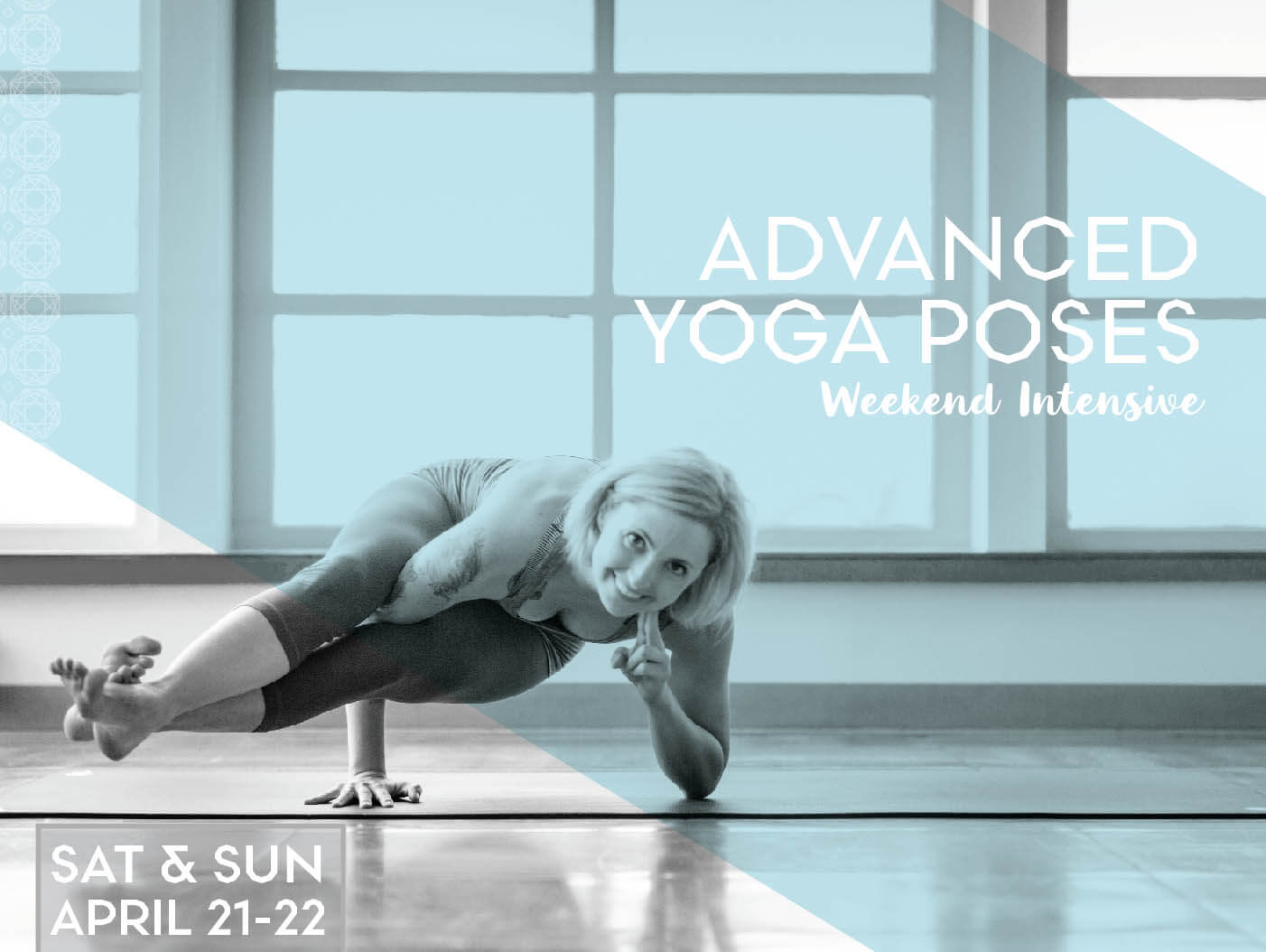 WITH Collette Hill
1:30 to 3:30 p.m. Saturday & Sunday
Grow your practice and explore advanced postures and transitions in this 2 part weekend intensive-come for one day or both! We will flow through a vinyasa sequence mindfully designed to prepare the body for challenging postures which we will break down workshop-style.
Saturday, April 21 & Sunday, April 22
1:30-3:30pm each day
Saturday Day 1: arm balances and inversions
Sunday Day 2: deep twists and heart openers
in Lotus Room
Min 4, Max 20 students
Member Pricing:
One day: $30
Both days: $50*
Non-Member Pricing:
One day: $35
Both Days: $60*
*sign up by April 20 to receive the discount
Meet Collette
Collette, E-RYT500 discovered yoga as a compliment to her breath and body work while majoring in Acting. She strives to practice with intention–both on the mat and off! For her, this means moving with an open mind, a happy heart, and compassion for herself and others.