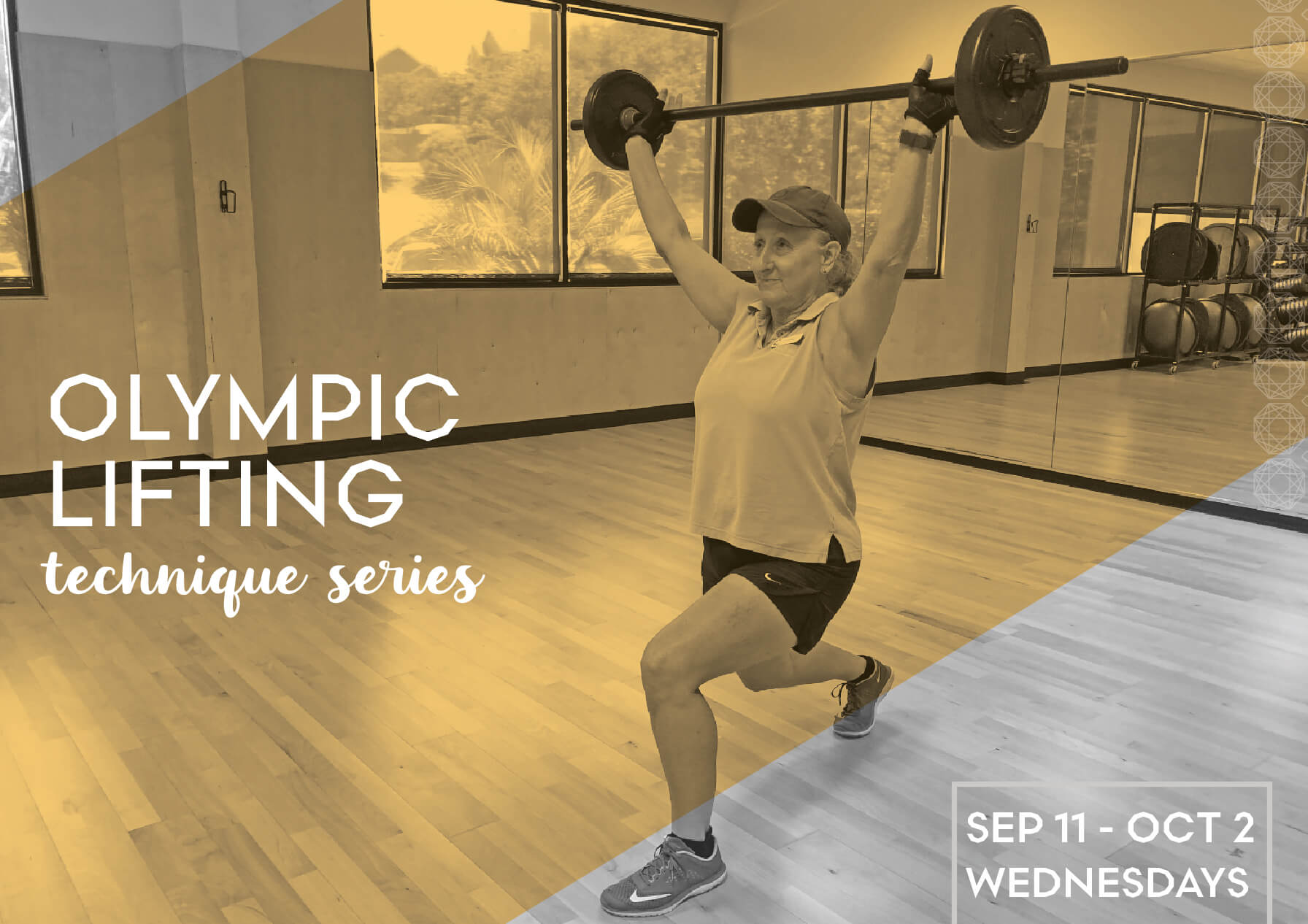 WITH Leslee Feldman
Wednesdays at 1:30pm
INTERESTED IN BARBELL WORKOUTS? UNSURE WHERE TO START?
If you want to start a weight lifting workout, increase muscle mass, and stay injury-free, then Leslee's 4-week Olympic Lifting series is just what you are looking for! This slow and controlled total body lifting class will help you increase power, strength, and core stability with proper execution. All levels of experience are welcome as attention will be given to form and technique with regressions and modifications added in as needed. Explore how to correctly execute free weight lifts - just like an Olympian! 
Questions? Email leslee.feldman@castlehillfitness.com
September 11 - October 2
Wednesdays
1:30-2:30pm
4-week program
in the Big Room
$120 members
$160 non-members
VIP members extra 10% off
Min 2, max 6 participants
Everyone Welcome!
about Leslee
Leslee Feldman is a Master Level Personal Trainer who specializes in post-Physical Therapy exercise and rehabilitation, knee and ACL injury prevention, hip and knee replacements, geriatric clients, Alzheimer's, Parkinson's, Strokes, and Rheumatoid Arthritis.