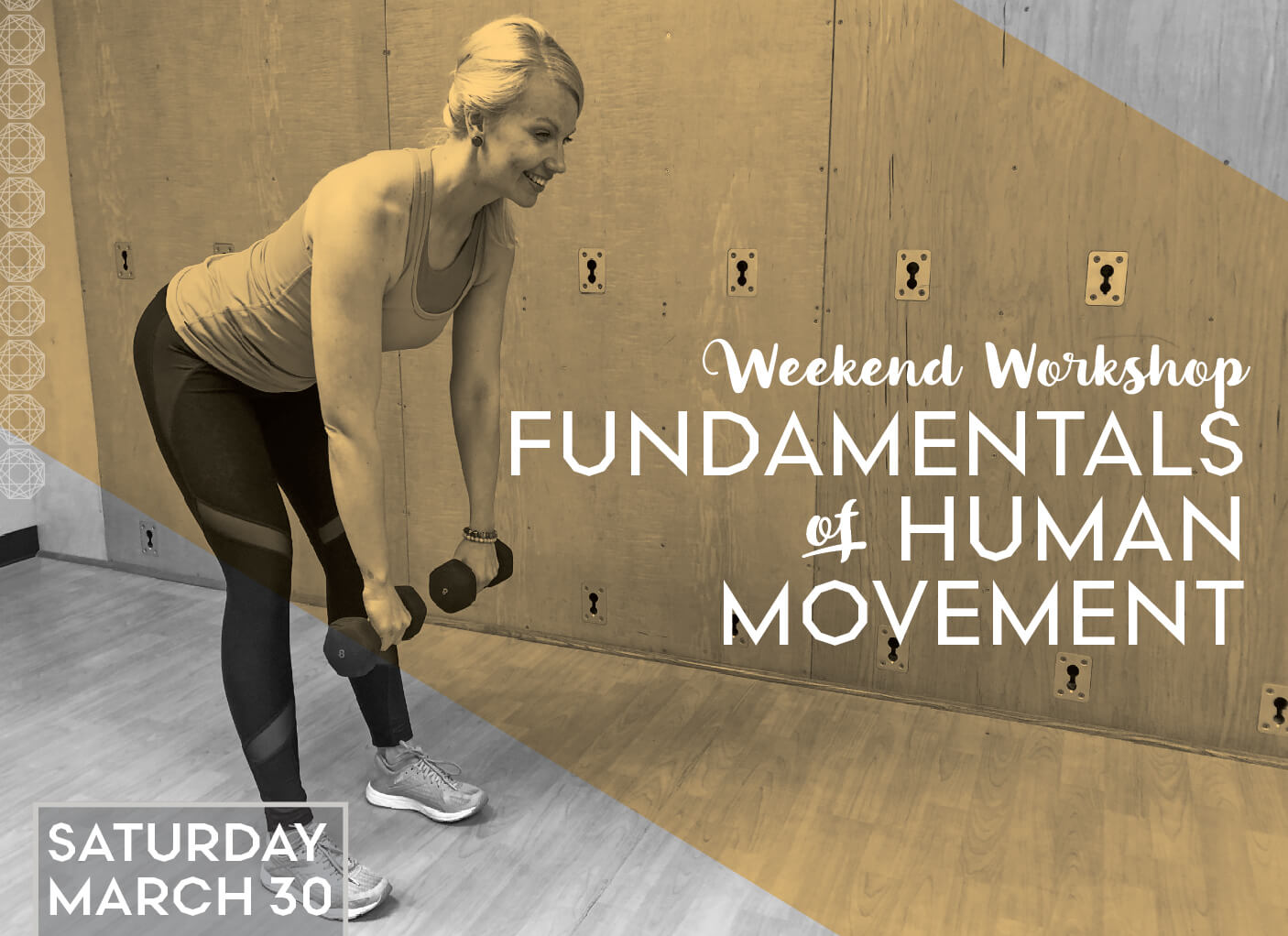 WITH Veera Korjala
Saturday at 12:30pm
WORK ALL THE MAJOR MUSCLE GROUPS IN SEVEN MOVES. 
The key to a stronger, faster, better functioning body lies in mastering the fundamentals. This 2-hour workshop in the Big Room teaches the basic movement patterns of the human body and how to safely perform them. When practiced correctly, the foundational movements such as the squat, hinge, push and pull, rotational movements can set your body up for success - no matter what your goal!
Saturday, March 30
12:30-2:30pm
Big Room
min 4, max 18
Open to all levels. 
$35 member
$45 non-member
VIP members extra 10% off
Meet Veera
Originally from Finland, Veera has a strong passion for health and fitness which she strives to promote in and out of work. She specializes in fundamental human movements with the focus on flexibility, mobility, core, and functional training. She brings education, encouragement, and motivation to her fitness classes and personal training clients every day.