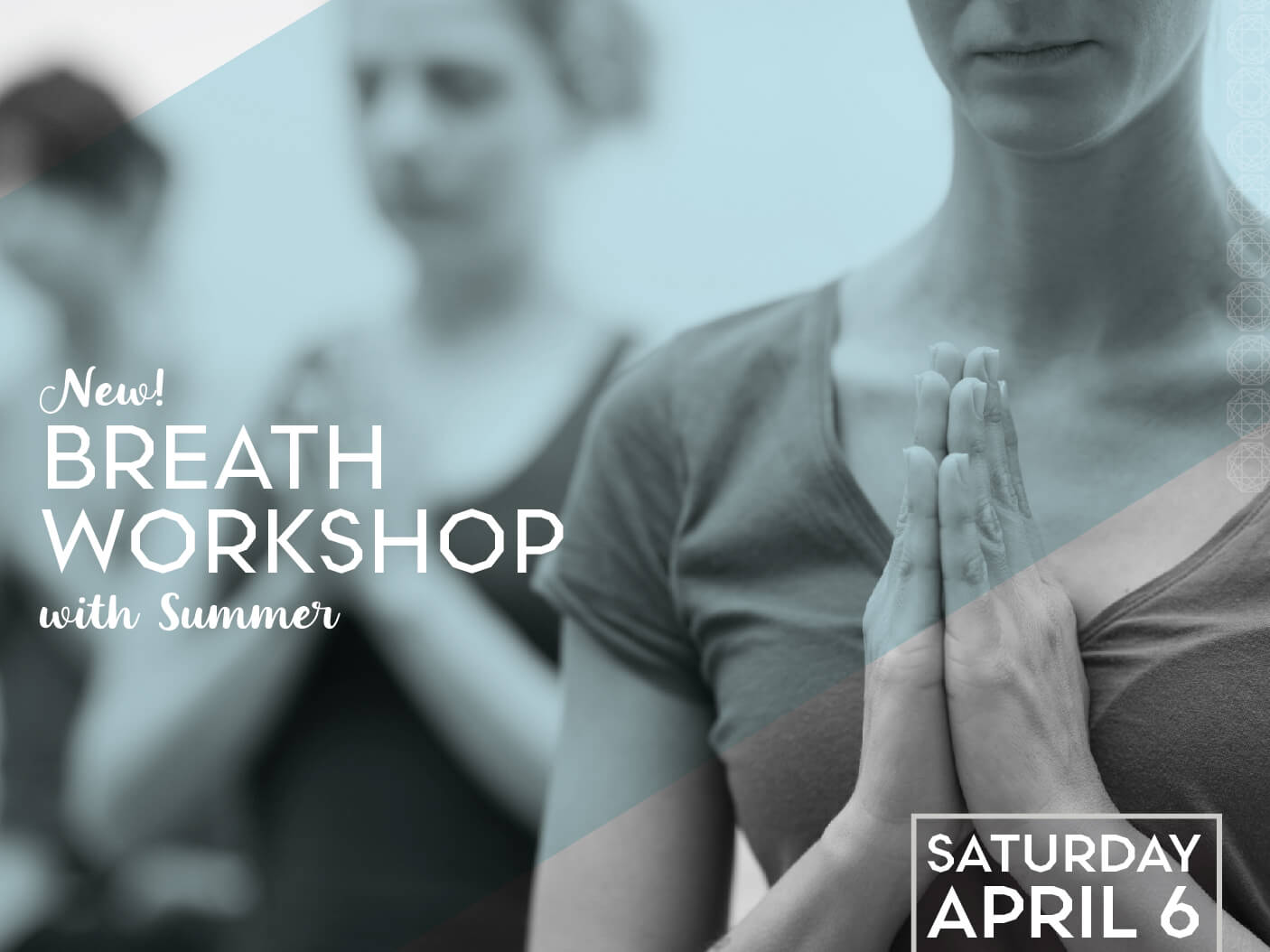 WITH Summer Greenlees
Saturday at 12pm
REFRESH, RENEW, AND WELCOME IN SPRING!

In this restorative introductory 2 hour workshop, we will deeply explore the foundations of free breathing. With this embodied understanding you can discover ways to enhance your Yoga or fitness practice as well as center your mind for meditation, resulting in daily mental, physical, and emotional well being. This is the 1st in a series of workshops with Summer to support you in establishing your own somatic Yoga practice. 
Saturday, April 6
12-2pm
Mind/Body Studio
Min 3, Max 16
$35 members
$45 non-members
VIP Members Extra 10% off
Meet Summer
Summer has been teaching yoga and performing massage bodywork for 20 years. She is also a doula! Her yoga work is based in somatics and specializes in movement repatterning. Summer aspires to help clients find their own way of moving in a supportive and nurturing environment.