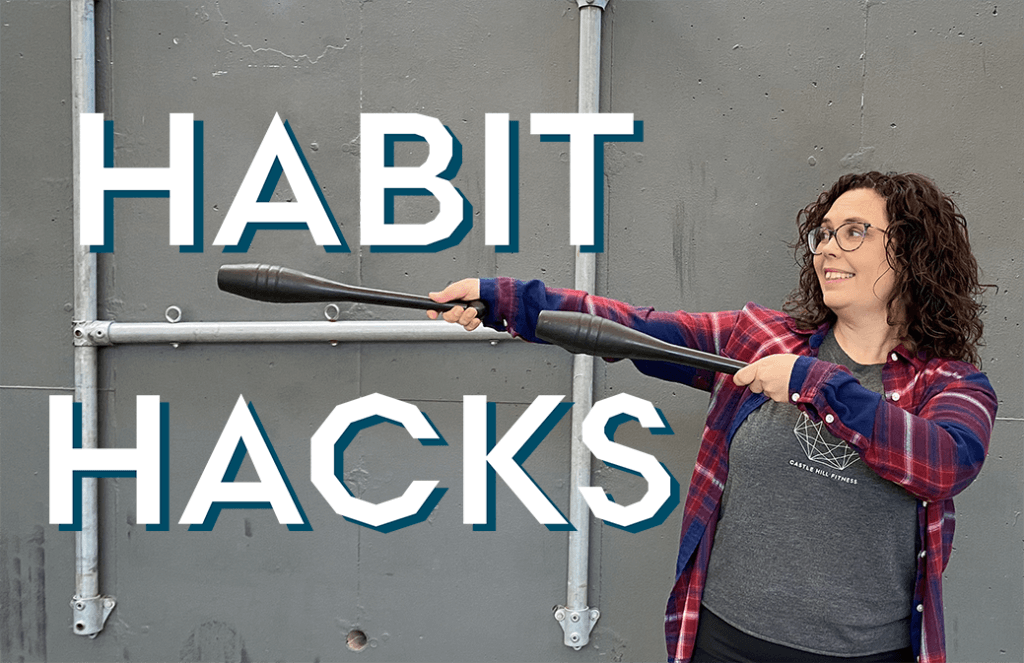 Simplify starting and consisting a new routine with Habit Hacks! Every month, Elite Personal Trainer and Health Coach, Tara Penawell, will serve up and break down the building blocks of creating a routine that sticks. Learn hacks from the pro that will help you actualize your goals! 
HACK 5: MAKE IT A SOCIAL ACTIVITY
We already know that exercising has enormous benefits like improved mood, reduced disease risk, and boosted energy. That's just for a solo workout! Research shows that these significant benefits are compounded by engaging in a social sweat session. 
We all need some motivation to stay consistent with our exercise habits, and one of the best motivators is accountability! Creating outside accountability will make it more likely you'll exercise regularly and meet your fitness goals. That accountability can come from your favorite trainer, a social group you create by taking the same class every week, or from a workout buddy.
WORKOUTS WITH FRIENDS HIT DIFFERENT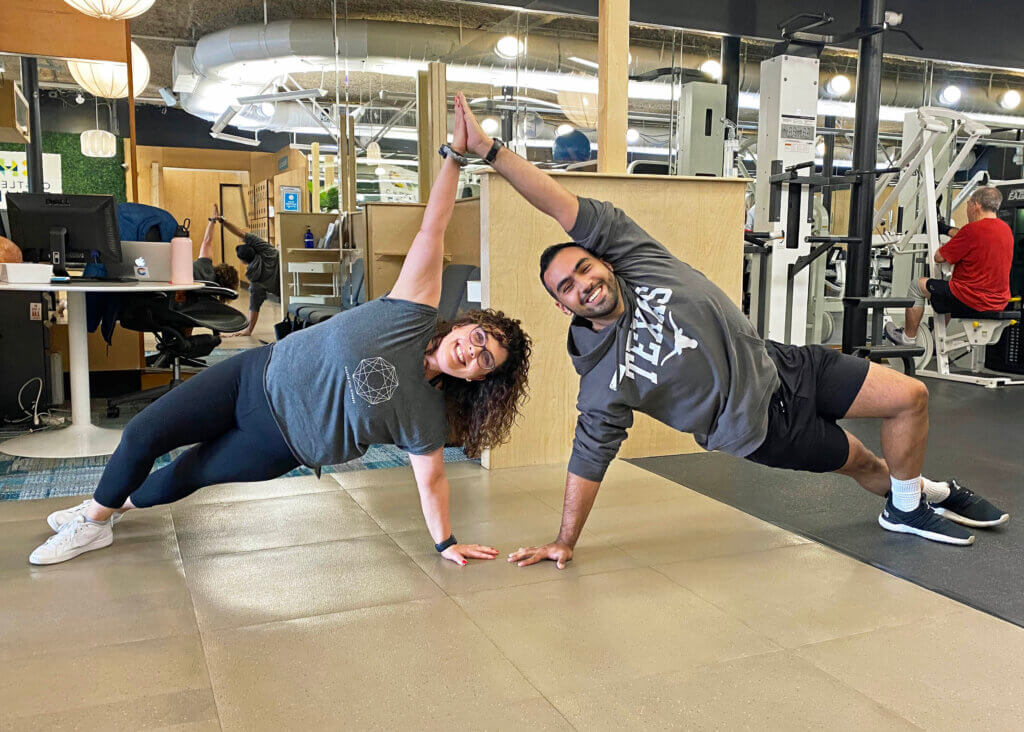 Everything is more fun with friends – including exercise! Beyond that, the gentle peer pressure that comes from making plans with friends is also enormously helpful. You're less likely to have the internal debate of bailing on your workout because you don't feel like it. Someone is counting on you to show up, so you do. 
You may even find yourself being a bit more adventurous with your workouts. Your friends may have the same general interests as you, but they can also have slightly different skill sets or experience levels. They might inspire you to try something new and exciting!
Just having an accountability buddy around will make your workouts less boring, but it can also challenge you to work harder. A little friendly competition can encourage you to lift heavier weights, run hill sprints, or make it through that last set of burpees. There is nothing like shared agony to push you to your next level! If they can do it, so can you. And, you'll do it with joy. Social interactions increase satisfaction levels and make us happier. It's a lot more fun to sweat socially than by yourself. 
So, how do you find your perfect workout partner? Talk to friends, coworkers, neighbors, or even other people you've met at the gym (again, shared agony is a great way to bond!). Look for someone with a similar schedule, goals, and commitment level. It doesn't have to be someone you currently know well. You can use the time to build a new relationship. 
BRING YOUR BESTIE
On June 8th, Castle Hill Fitness is celebrating all the BFFs who make every day, and our workouts, more fun! On National Best Friend Day – Wednesday, June 8 – bring your bestie (or a possible new bestie!) to the gym or class for free. Have them join you for your favorite fitness class, or try out some fun partner exercises in your own workouts. 
More Habit Hacks from Tara: 
---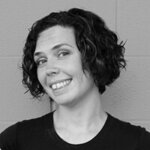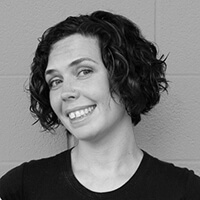 Tara has an extensive background in the health and fitness industry, with over sixteen years working as a personal trainer. Her experience and dedication to acquiring new skills qualify her to serve a wide range of clients. She enjoys the diversity of working with people with different goals and backgrounds. Above all, Tara is passionate about helping people meet their goals and find the joy and satisfaction that comes along with their success.
Tara also teaches weekly fitness classes on our schedule at our Downtown location, as well as virtually. Learn more about Tara's classes and inquire about private sessions at the button below!