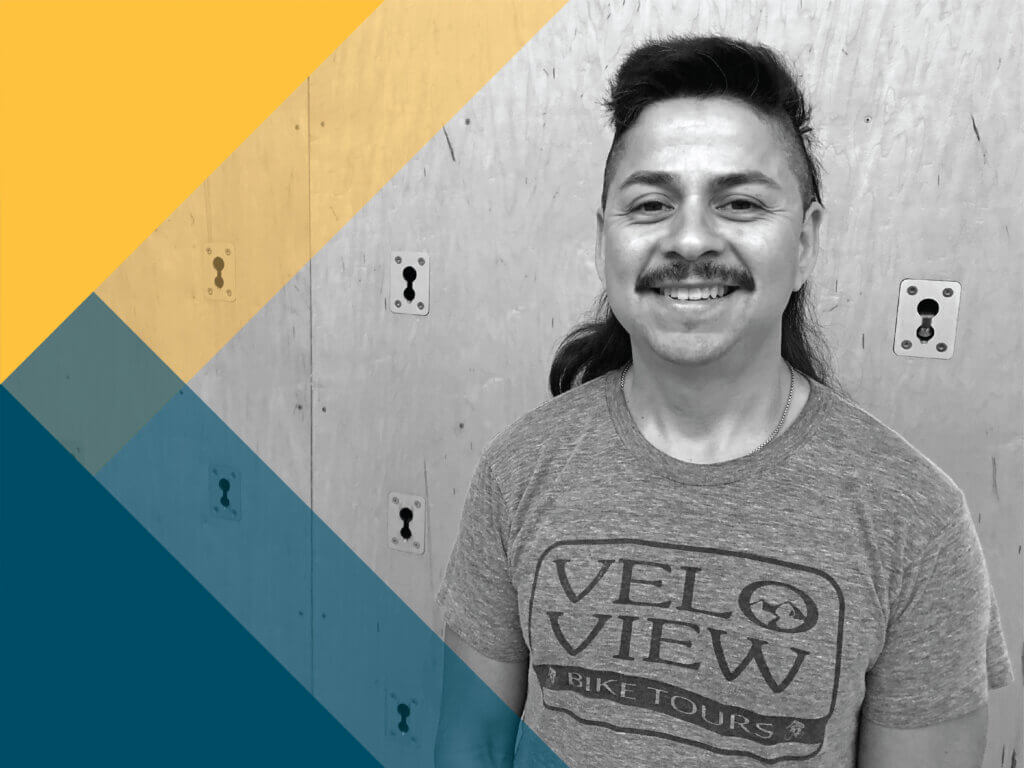 When you come to Castle Hill Fitness, you're entering so much more than just a gym. You're entering a community – an innovative hub of talented professionals who are here to support your fitness and wellness journey. Between our two locations, there are over 70 employees that contribute to our multifaceted fitness family – and each of them have a story. In our Staff Spotlight, get to know the unique individuals that bring the sparkle to our gem of a gym. 

1. What's one thing most people don't know about you? 
I've been DJ'ing since I was a teenager. I think I started when I was either sixteen or seventeen. 
2. What is your go-to "healthy" snack or meal? What is your go-to "treat"?
My go-to healthy snack is cottage cheese with blueberries drizzled with honey. My go-to treat changes often. Lately, the preferred treat is the Super Baked Cookie from The Soup Peddler. 
3. What are your top 3 favorite exercises of the moment? 
Single-Leg RDL's (Romanian Deadlift), Hip Thrusts, Pull-ups
4. Describe your health and fitness philosophy in ONE WORD. Why that word?
Adaptive is the word I would use to describe my health and fitness philosophy. Minds fluctuate and bodies change so it is important to be flexible with our fitness goals and exercise regimen, within reason. 
5. How will clients feel after working with you? 
I hope clients will feel challenged, educated, and more curious about movement. 
---
Juan is a multifaceted health provider with decades of experience in various disciplines. Juan has taught yoga for 20+ years as a direct student of Sri. K. Pattabhi Jois, trained in massage, and most recently earned his degree in Athletic Training and is board certified in the state of Texas. As an allied health professional he is able to collaborate with physicians and physical therapists to ensure continuity of care for clients who are seeking to return to play. Personal Training sessions with Juan integrate research and evidence-based practices tailored to each client's personal goals while also providing individualized programs that address imbalances that have been acquired through the demands of sport, daily life, injury or illness. 
GET STARTED WITH JUAN