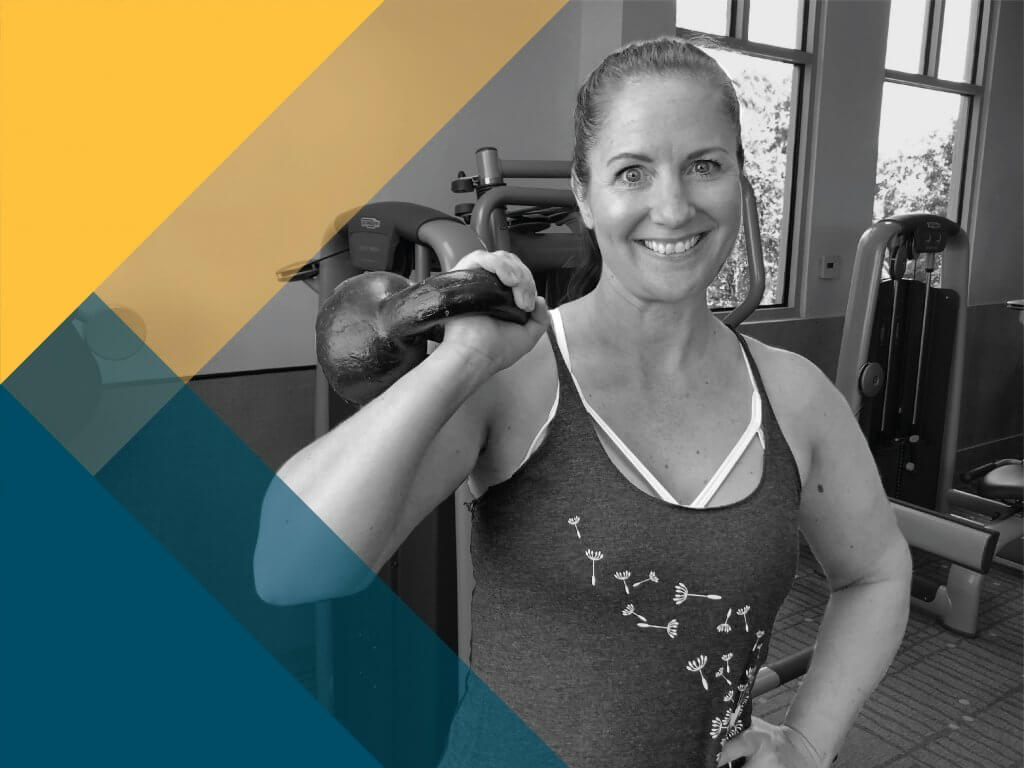 When you come to Castle Hill Fitness, you're entering so much more than just a gym. You're entering a community – an innovative hub of talented professionals who are here to support your fitness and wellness journey. Between our two locations, there are over 70 employees that contribute to our multifaceted fitness family – and each of them have a story. In our Staff Spotlight, get to know the unique individuals that bring the sparkle to our gem of a gym. 

1. What's one thing most people don't know about you? 
When I was growing up, I used to sing country music on stage with my stepfather. You could never get me to sing in front of anyone now!!
2. What is your go-to "healthy" snack or meal? What is your go-to "treat"?
Healthy snack – I'm not a huge fan of snacking, but I would have to say in a pinch, it would be hard boiled eggs and some blueberries. Meal – definitely halibut, over parsnip puree, and asparagus. "Cheat" would definitely be pizza (supreme) AND Haagen-Dazs Chocolate Peanut Butter ice cream!
3. What are your top 3 favorite exercises of the moment? 
Well, I have been called the Tabata queen lately so…But I really like Kettlebells, rowing, and good ol' squats. 
4. Describe your health and fitness philosophy in ONE WORD. Why that word?
Bio-Individuality. I stole this from Integrative Nutrition, but it really says it all. We all have different bodies, lifestyles, stressors, spiritual practices, genes, the list goes on. Each person should be trained and coached with this in mind. 
5. How will clients feel after working with you? 
I would hope they would appreciate their bodies more than they thought they could. I love when clients are amazed at how much weight they can lift/pick up. I want my clients to feel like they are always improving. 
---
Tonja Hancock is a Personal Trainer at our 360 location. 
Tonja found her path to Personal Training after countless hours of researching nutrition and wellness. When she discovered the Institute for Integrative Nutrition, Tonja knew that she'd found a place that would give her the tools to help others avoid the pitfalls she experienced on her personal journey to wellness. During her training, she studied a variety of dietary theories and practical lifestyle coaching methods that she now applies in her Training sessions. 
Combined with Personal Training, she and her clients co-create completely personalized actions based on their goals to move them toward their ideal vision of health for their body, lifestyle, preference, and resources. Tonja helps clients reach their goals by helping them navigate the massive amounts of information out there regarding nutrition, exercise, relationships, and spiritual growth. Because one thing she's learned through this process is that every piece of the puzzle is equally important on a journey to health. 
Tonja teaches every day on our 360 schedule from Monday to Friday, in a total of seven classes! 


GET STARTED WITH TONJA