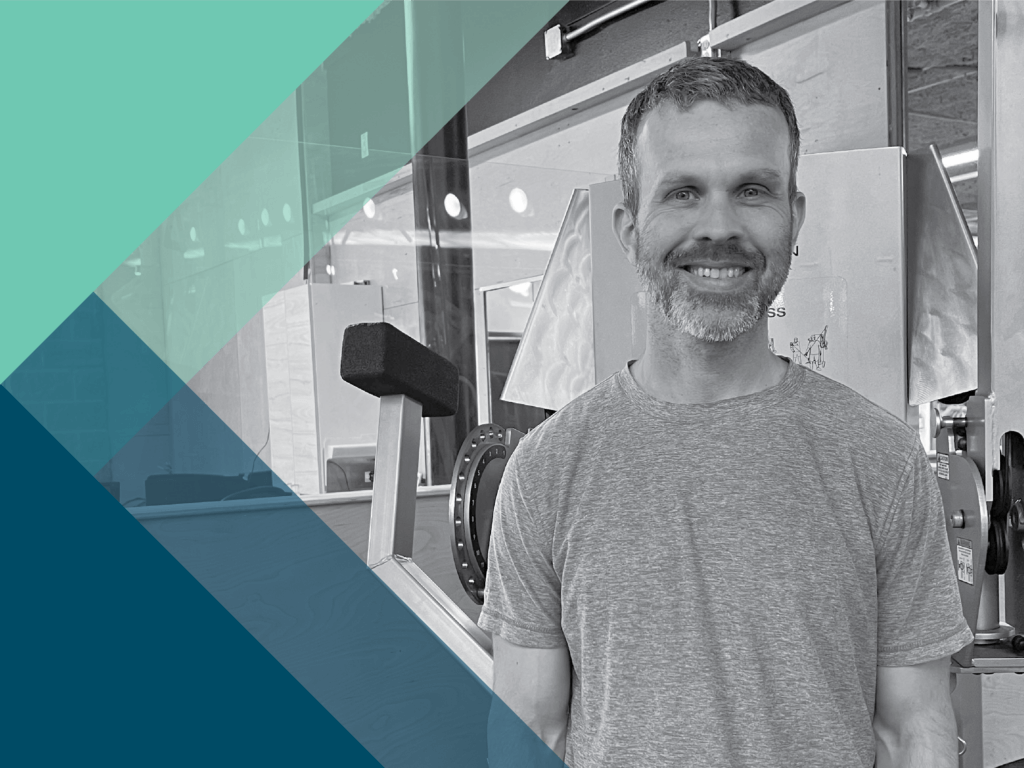 When you come to Castle Hill Fitness, you're entering so much more than just a gym and spa. You're entering a community – an innovative hub of talented professionals who are here to support your fitness and wellness journey. In our facilities, we have over 70 employees that contribute to our multifaceted fitness family – and each of them has a story. In our Staff Spotlight, get to know the unique individuals that bring the sparkle to our gem of a gym!

MEET THOMAS DAMRON, PERSONAL TRAINER AND MASSAGE THERAPIST
1. What's one thing most people don't know about you?
I play the upright bass in a country band!
2. How do you refuel after a workout?
Fage greek yogurt and Wildway granola. All the calories!
3. What's your fave time to workout – morning, afternoon, or evening?
6am, to get the day started right.
4. Describe your health and fitness philosophy in ONE WORD. Why that word?
Consistency. When you plan, think and act in 18-month time frames, you will succeed.
5. How will clients feel after working with you?
Better than when they came in.
---
Thomas Damron is a Board-certified Structural Integration Practitioner, certified Neuromuscular Therapist, NSCA Certified Strength and Conditioning Specialist, and RKC Certified Kettlebell trainer. 
After years of chronic pain and recurring injuries, Thomas sought the help of a knowledgeable massage therapist and personal trainer who helped him move better, gain strength, and take control of his overall health. This experience sparked a passion to help others find a pain-free, active life and inspired a fascination with all things bodywork and movement-related.
His goal as a therapist and trainer is to provide long-term solutions to pain and injury conditions through personalized and effective strategies. He believes that everyone has the ability to move freely, feel better and pursue any athletic endeavor with confidence and without fear of injury. 
Thomas is available for massage or Structural Integration 5 days a week – Mondays, Wednesdays-Fridays, and Sundays. Click here to book an appointment with him online, or to reach out to him directly about personal training!