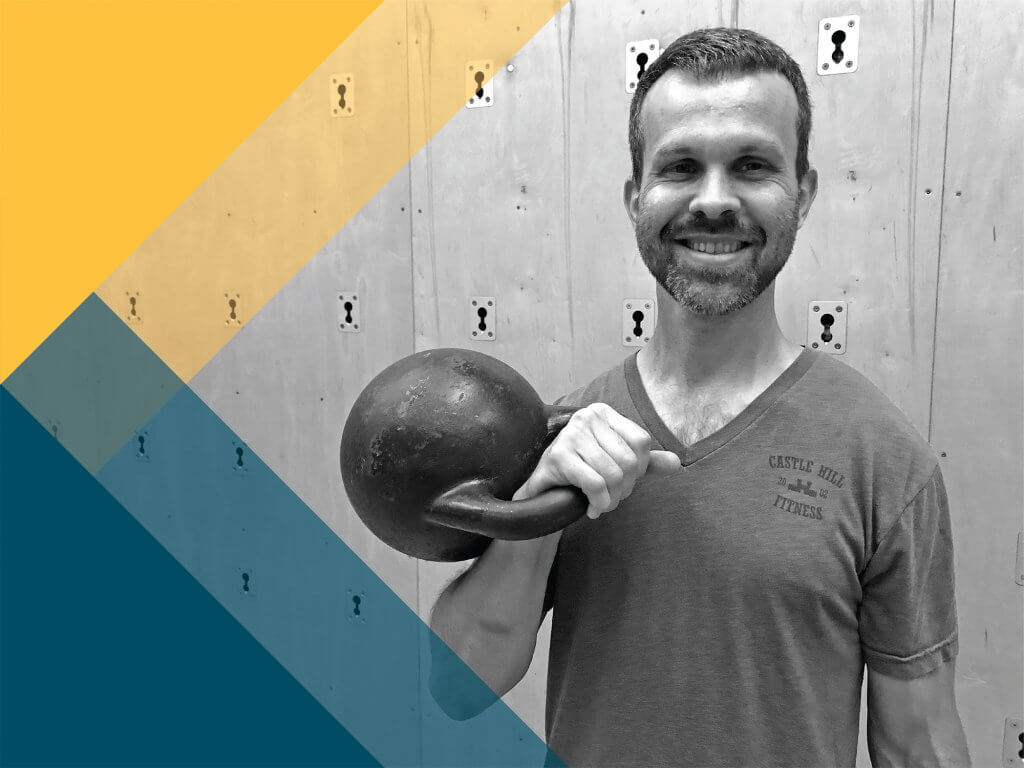 When you come to Castle Hill Fitness, you're entering so much more than just a gym. You're entering a community – an innovative hub of talented professionals who are here to support your fitness and wellness journey. Between our two locations, there are over 70 employees that contribute to our multifaceted fitness family – and each of them have a story. In our Staff Spotlight, get to know the unique individuals that bring the sparkle to our gem of a gym. 
1. What's one thing most people don't know about you? 
I play the upright bass! Mostly in country bands these days, but I'll occasionally find myself knee deep in some big band jazz. 
2. What is your go-to "healthy" snack or meal? What is your go-to "treat"?
When I'm staying the course and keeping it clean, my go-to "healthy" snack is winter squash. I love every variety…butternut, spaghetti, acorn, kabocha…they're all delicious. As a matter of fact, I'm eating grilled butternut squash smothered in coconut oil and cinnamon as we speak! When I'm going off the rails, it's definitely going to be cheesecake. 
3. What are your top 3 favorite exercises of the moment? 
I've been traveling a ton lately so bodyweight movement are making their way back into my program. No excuse for not getting some good movement in!
Dive bomber pushups
Crab walks
Frog squats
Prop tip for an amazing equipment free workout is to pair your favorite pushup variation, crawling variation, and bodyweight squat variation into a circuit. Completing each movement for 60 seconds each (total 3 minutes) equals one round. Complete 5 rounds and consider yourself worked out in less than 20 minutes. 
4. Describe your health and fitness philosophy in ONE WORD. Why that word?
Dynamic. I'm fascinated by movement and the more I learn about it, the real trick to staying healthy, mobile, and strong with good body composition is to keep it fresh and dynamic. Your body loves novel movement and was made to adapt. The more myopic you get in your training (and life), the more likely you are to develop overuse and strain patterns. 
5. How will clients feel after working with you? 
Better than when they walked through the door. 


---

Thomas Damron is a Board certified Structural Integration Practitioner, certified Neuomuscular Therapist, NSCA certified Strength and Conditioning Specialist, and RKC Certified Kettlebell trainer. After years of chronic pain and recurring injuries, Thomas sought the help of a knowledgeable massage therapist and personal trainer who helped him move better, gain strength, and take control of his overall health. This experience sparked a passion to help others find a pain-free, active life, and inspired a fascination with all things bodywork and movement-related. His goal as a therapist and trainer is to provide long-term solutions to pain and injury conditions through personalized and effective strategies. He believes that everyone has the ability to move freely, feel better and pursue any athletic endeavor with confidence and without fear of injury. 
Thomas' new small group training series, Kettlebell for Beginners, will be starting September 7. Learn how to utilize this powerhouse of a prop to get the most effective workout in less time! 

GET STARTED WITH THOMAS