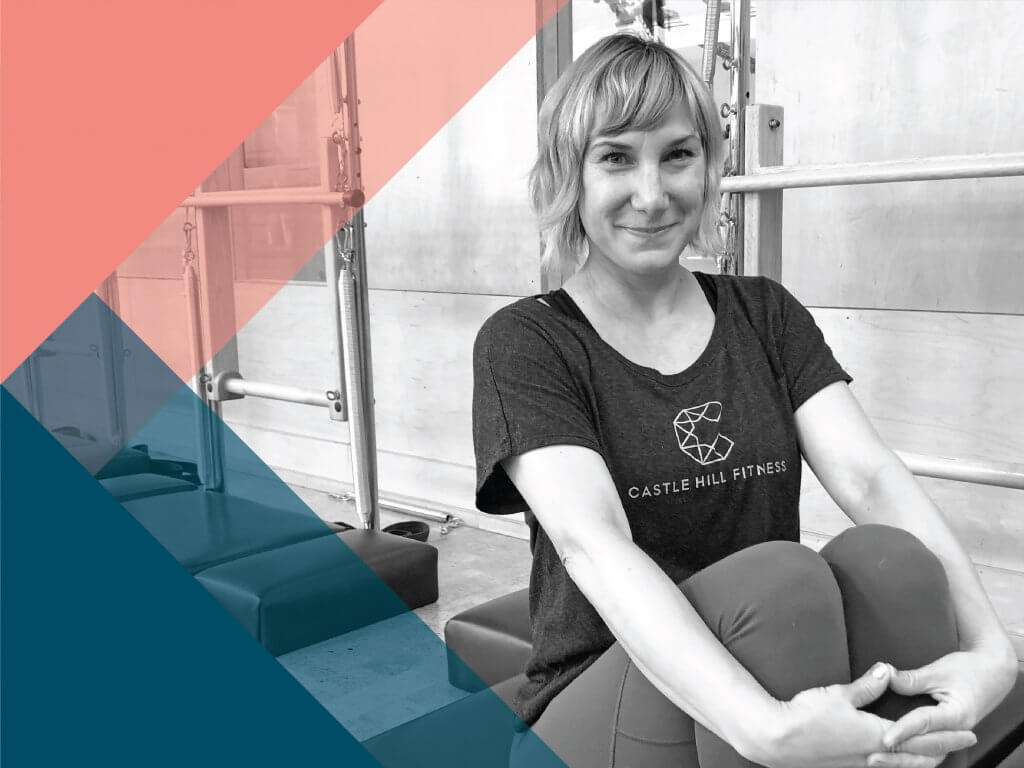 When you come to Castle Hill Fitness, you're entering so much more than just a gym. You're entering a community – an innovative hub of talented professionals who are here to support your fitness and wellness journey. Between our two locations, there are over 70 employees that contribute to our multifaceted fitness family – and each of them have a story. In our Staff Spotlight, get to know the unique individuals that bring the sparkle to our gem of a gym. 
1. What's one thing most people don't know about you? 
I've seen every season of Game of Thrones like 20 times!
2. What is your go-to "healthy" snack or meal? What is your go-to "treat"?
Lara bars.
3. What are your top 3 favorite exercises of the moment? 
Roll downs, short spine, and of course, the teaser!
4. Describe your health and fitness philosophy in ONE WORD. Why that word?
Longevity. Because as we find smarter and more efficient ways of moving our body, it allows us to challenge ourselves physically into our senior years without getting injured and if we do get injured, knowing what to do to self heal. 
5. How will clients feel after working with you? 
Amazing!
---
Heather began her Pilates training after a dance injury over 10 years ago. She received her certification through Core Dynamics and the PMA, then continued her training with Wendy LeBlanc Arbuckle, a master Pilates teacher. Heather is now a professional dancer and uses Pilates to transform her body in dance! She offers a completely strengthening and challenging workout and the knowledge to take any person's body and have them reach their potential regardless of any roadblocks! 
In addition to private training sessions, Heather teaches Pilates classes on our Downtown class schedule three times a week. Whether you'd prefer to use the classes that come with your membership in the morning, noon, or evening, Heather has you covered. New to Pilates and want to establish a foundation before jumping into class? Heather's beginner series will get you primed and confident in the Pilates method in just 4 weeks!
Ready to secure Heather's philosophy of Longevity? New to training clients can work with Heather at a special price in our Best Start or Summer Six Pack packages (pro tip…go with the 6-pack!)
GET STARTED WITH HEATHER