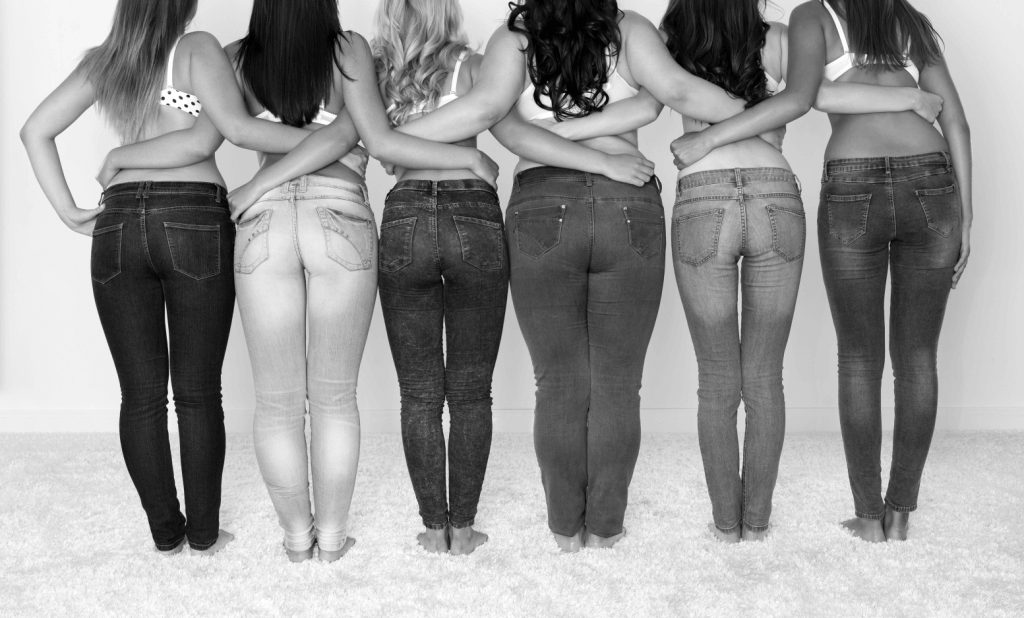 The Love Your Jeans 8-week challenge starts on April 9, and I've got 5 reasons that you should be excited to take part in it. 
1. You get to step off the scale for eight weeks!
I know that many of us are attached to our scales and we obsess over those numbers. There is the adulation when you wake up and see a "good" number. On the flip side, if the number is a little higher than we'd like, then our whole day is shot. Not only should we not be judging our self worth by the numbers on the scale, but it is an unreliable measurement of progress and oftentimes derails our efforts as we try to achieve the lowest possible number. 
This is because the scale does not take into account changes in body composition. I'm sure you've heard the term "skinny fat" before. This is where someone looks thin or small, yet they have a high percentage of fat vs. muscle. This can happen from over-dieting and not doing the right kind of workouts to maintain muscle mass. This actually slows your metabolism down and makes it harder to eat a normal amount of food. I've certainly seen people caught in the loop of dieting and exercising, but not seeing the results they wanted. 
The result that many people want is to lose body fat and to look better in their clothes. That is why we will be using our jeans as a measurement tool during the series. In addition, I'll encourage you to take progress photos of yourself at regular intervals – something many clients have groaned at when I've mentioned it. They don't have to be shared with anyone. These photos would be for you to look back on and see how far you've come! 
2. Having a time-bound goal makes it more achievable. Get ready for results! 
Goal setting can be an extremely powerful tool if done the right way. This is because it helps to focus your efforts and attention on what is important, use your time effectively, and get things done. The best method for doing this is to make SMART goals. SMART stands for: Specific, Measurable, Achievable, Relevant/Realistic, and Time-Bound. This method helps you to make your goals more achievable instead of being something that you are "wishing" for. 
The challenge helps you nail down all of these elements. You have a specific goal: to get into your jeans. We will use the jeans as a measurement of success. You can definitely achieve this! The goal is realistic if you've chosen a size one or two sizes smaller, and you are willing to work hard. And, lastly, the beauty of an eight week challenge is that your goal is time-bound. It can be a bit intimidating to have eight weeks to accomplish something, but allow that to motivate you instead. 
3. You will get 8 weeks of workouts that follow a logical progression! 
The challenge includes 3 days a week of weight training. These workouts start with basic versions of various exercises and progresses them over the course of the challenge. You will nail the form necessary to do the more challenging version of the exercises, and you'll feel comfortable trying them. If anything ever feels too challenging, you can also regress to the last version of the exercise. 
I'll be providing a calendar that tells you which workout to do and on what day of the week. So you won't have to think about it too much. Just show up and get the work done! 
4. Habit-based nutrition coaching will help de-mystify what should be on your plate!
Nutrition is a major part of getting the results you want done. There are various approaches or styles of eating that are healthy and get great results, so not everyone has to follow the exact same plan. The key is to find an approach that works for you personally. That is why I like to focus on habit-based nutrition coaching vs. diet-based nutrition coaching. In general, we will talk more about what you should be eating more than what you shouldn't. Sure, I'll suggest you toss the processed food out of your pantry, but we will also discuss meal prepping, easy cooking tips, recipe tips, and more. My goal is to empower you to eat healthy food that you enjoy. 
5. You will have fun!
I know some people don't think working out is fun. But, I think you'll enjoy the fast-paced workouts, the camaraderie of the Facebook group, and achieving what you set out to do eight weeks earlier. It is going to be a great journey! 
If you have any questions, don't hesitate to contact me at tara@castlehillfitness.com. Sign up for the Love Your Jeans Challenge here!
---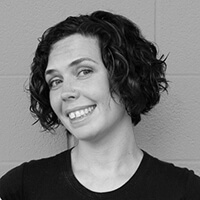 Tara has an extensive background in the health and fitness industry, with over sixteen years working as a personal trainer. Due to her education, experience, and dedication to acquiring new skills, she is qualified to serve a wide range of clients, and enjoys the diversity of working with people with different goals and backgrounds. Her personal pursuits are as varied as the clients she works with, including spring distance triathlons, Tae-kwon-do (she's a red belt), running half marathons, and mastering Indian clubs. Above all, she is passionate about helping her clients meet their goals and find the joy and satisfaction that comes  along with their success.