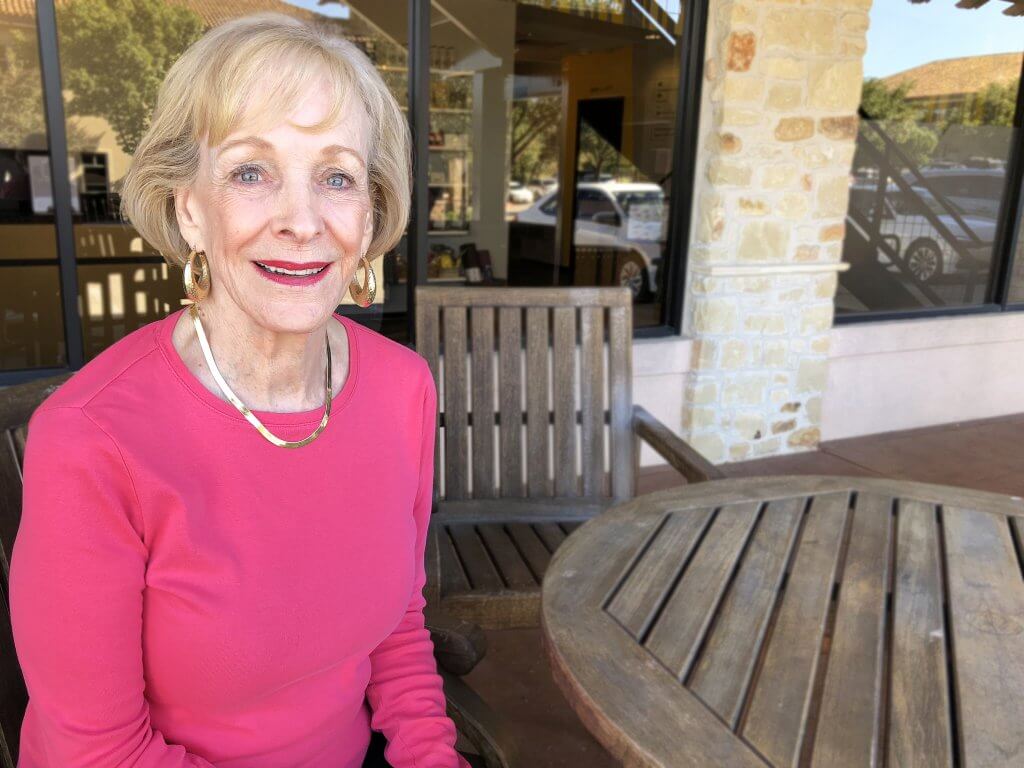 When you come to Castle Hill Fitness, you're entering so much more than just a gym. You're entering a community – a creative, playful, multifaceted, and innovative hub of health and fitness. Our team of over 70 talented professionals is only one aspect of this incredible community. Without our amazing clients, we wouldn't even be here! Each one of our members brings something wonderful to our Castle walls, and we want to celebrate their unique stories! With our Member of the Month features we will cast a spotlight on a chosen individual, and gain insight on their motivations, passions, and wisdom. 
1. What makes Castle Hill Fitness special for you?
The people I work out with and the excellent instructors. The convenience of location to my home. 
2. Tell us a little about yourself outside of the gym. What are you most passionate about? 
My family – I have 7 grandchildren, 2 adult children, and 5 who belong to my son in Dallas. I am also passionate about my home and painting. 
3. Where did this passion come from? Did you have a mentor or an individual that helped you with your passion? 
Yes, my mother had her 4 children in art classes when we were young. I started painting classes in my twenties and studied with many different art teachers. I need to start painting again soon. Maybe this will motivate me!
4. What motivated you to become so active in fitness? 
I started when I was in my twenties with televised classes, and I have never stopped. I love the people I have met over all these years. We all have something in common – staying healthy. 
5. In your opinion, what is your greatest achievement?
I think my family is my greatest achievement. The other achievement I am so proud to be a part of is helping start the Center for Child Protection. It is where the abused child is brought for help. It is a very important organization for the child being able to tell his or her story. 
6. If you could give some words of wisdom to others, what would you tell them?
You snooze, you lose. You get up and you go! 
7. What do you enjoy doing as a hobby? 
I am a painter – I do oil paintings. 
8. How do you like to spend vacation? 
I have a home in Colorado, I love to summer in my mountain home!
9. Anything else you'd like to share? We'd love to hear it! 
Every day is a blessing and to be enjoyed. I have certainly been blessed. 
---
Want the spotlight on you? Reach out to be a part of our Member of the Month club!