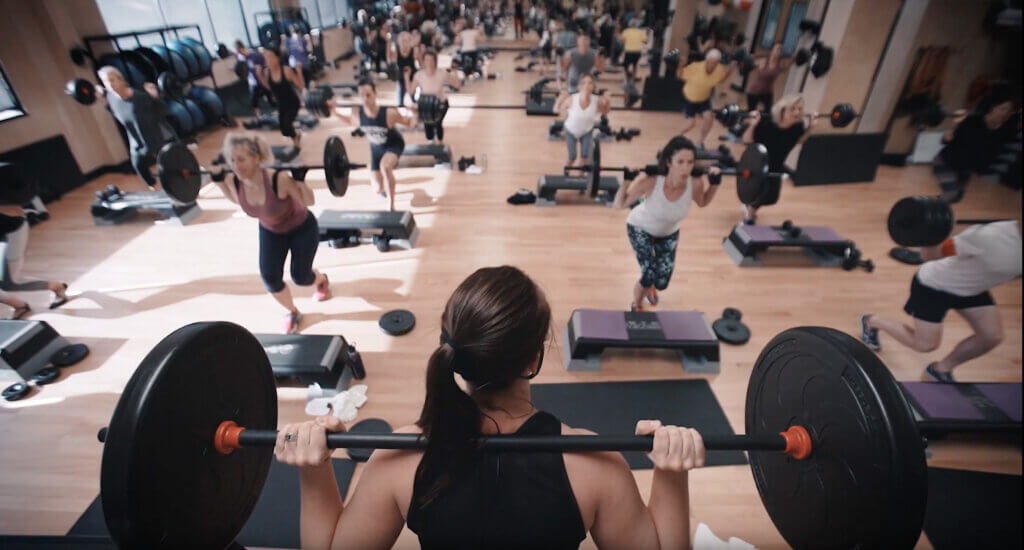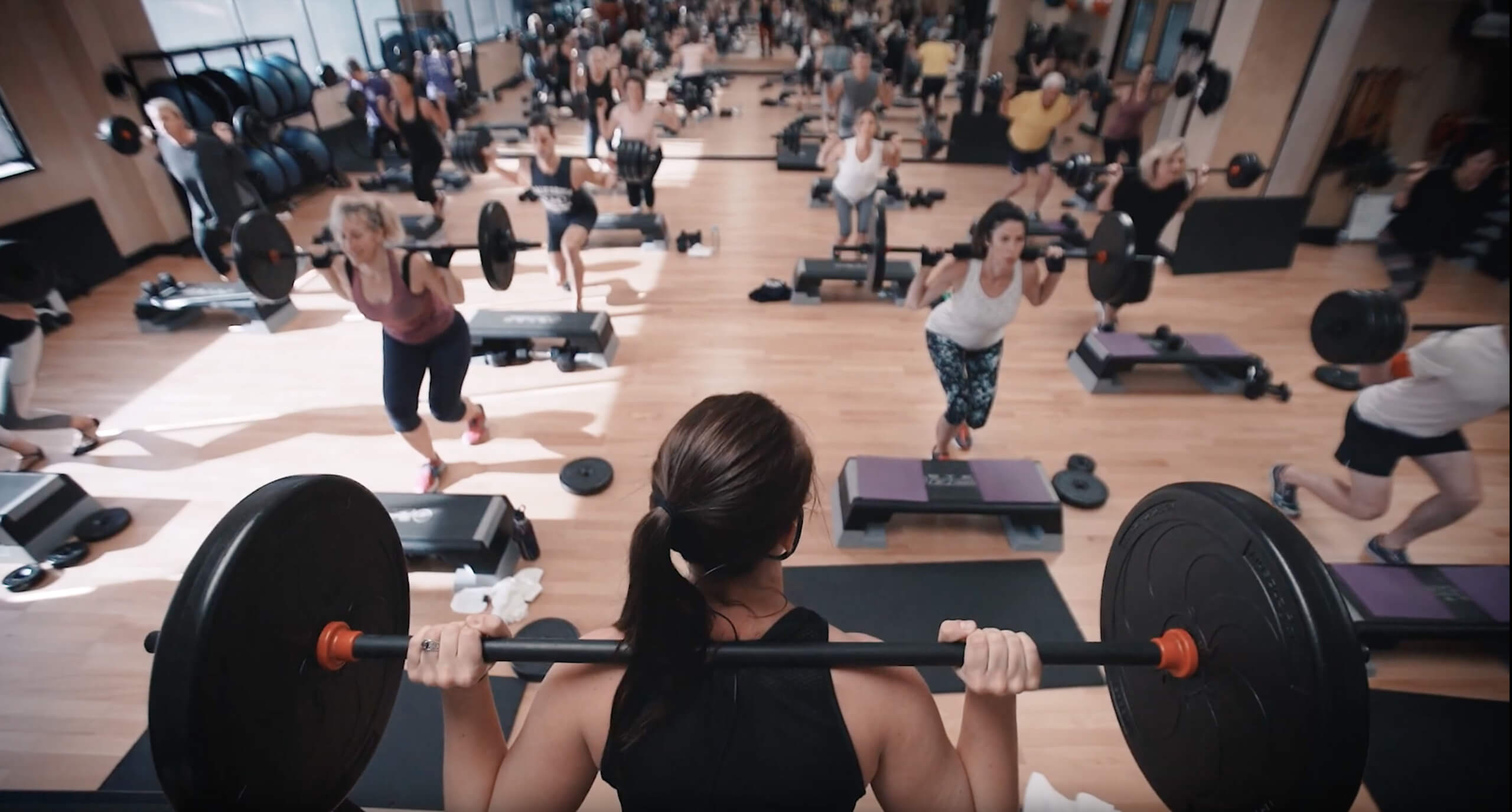 You might have seen it on the class schedule, but have you tried Group Power? The Group Power class combines traditional strength exercises with the hottest functional training moves to make you fitter and stronger. High-rep training, athletic movements, and a periodized training approach are key components of this results-driven workout. Add in dynamic and high-energy music, and you've got the most fun you'll have strength training. 
The Group Power Design
This curriculum is designed in 12-week periods. You work the same exercises, building your strength and adding weights as you progress. The result? Gains you can feel and see. 
We recommend completing these workouts 2-3 times a week, however, once a week is fine for beginner-level lifters. 
What to Expect in a Group Power Workout
Curious about the lay of the land? This class hits all the major muscle groups in one class for a complete full-body workout. The routine consists of a series of exercises dedicated to the following specific muscle groups:
Warm-up 
Legs
Chest
Back & Legs
Triceps
Biceps
More Legs
Shoulders
Core
Stretch
Check out a Sneak Peek of a Class: 
Ready to Try Your First Class? 
The objective of your first few classes is to familiarize yourself with the format. This is a high repetition class format so air on the side of lighter weights. Your instructor can also give recommendations to you. This program is designed to be for just about everyone. Strength training is essential to staying healthy! 
Group Power occurs five times a week, Tuesday-Friday, at our Castle Hill Fitness 360 location. 
Get Started By Signing Up for Your First Class Below: 
See a Trailer for the October 12-Week Program: 
PSSST.
Want to try a Group Power class at 360 for free? Click here.