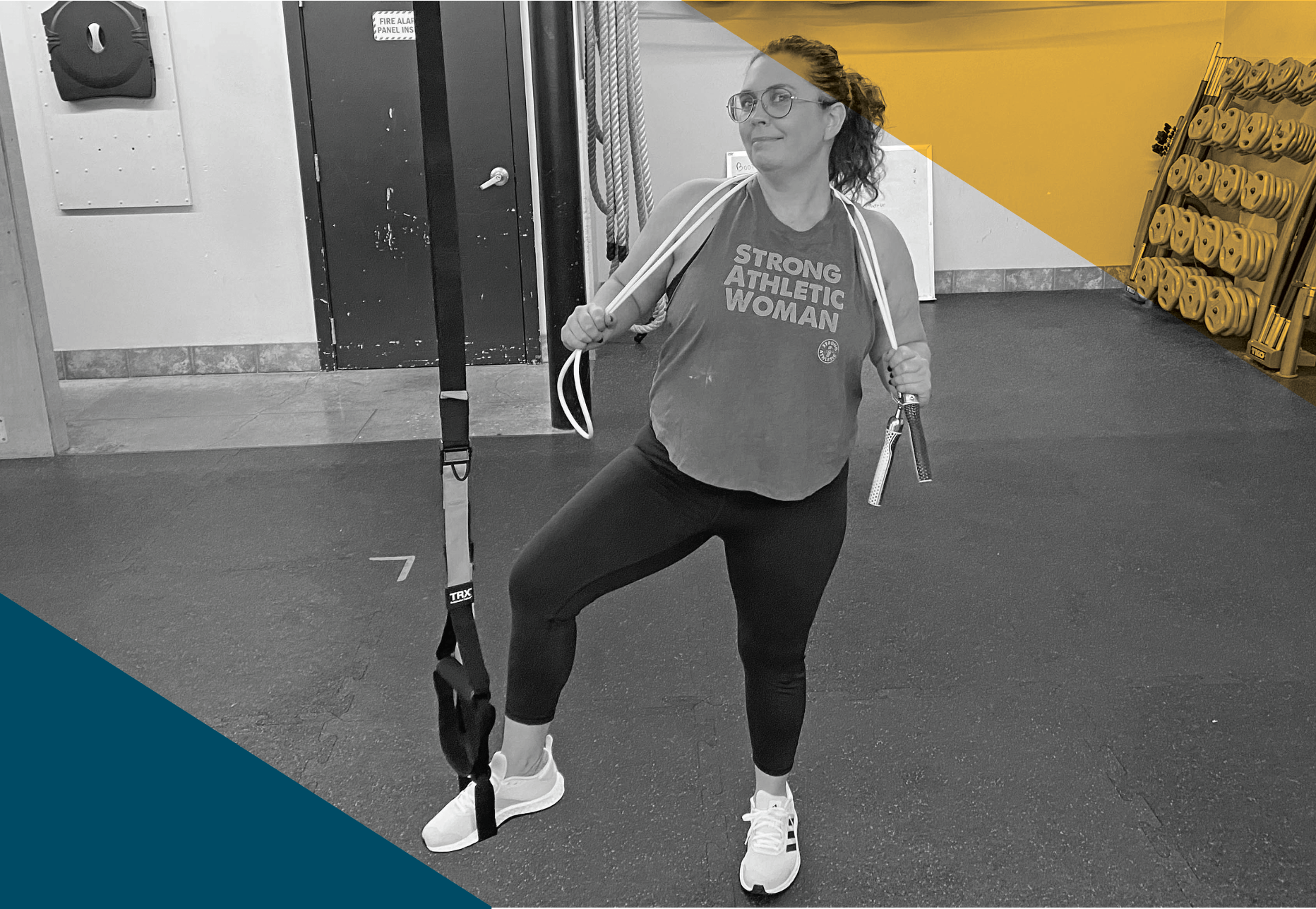 with Tara
Saturdays at 1pm
Jan 6 - Jan 27, 2024
BECOME A MULTI-TASK WORKOUT MASTER

Advance your jump rope and TRX know-how for a next-level strength and cardio workout! In Tara's 4-week course, each week will build on the skills of the last. TRX suspension training leverages gravity and the user's body weight to develop strength, balance, and core stability all at the same time. Add in low-impact jump rope cardio intervals, and you've got a recipe for a highly effective workout. 

JANUARY 6-27 4-week series Saturdays 1pm - 2pm

in the Multi-Sport Room

Capacity: min 3 - max 10

Pricing $124 members $136 non-members VIP MEMBERS: EXTRA 10% OFF

About Tara Tara has an extensive background in the health and fitness industry, with over sixteen years working as a personal trainer. Due to her education, experience, and dedication to acquiring new skills, she is qualified to serve a wide range of clients, and enjoys the diversity of working with people with different goals and backgrounds.