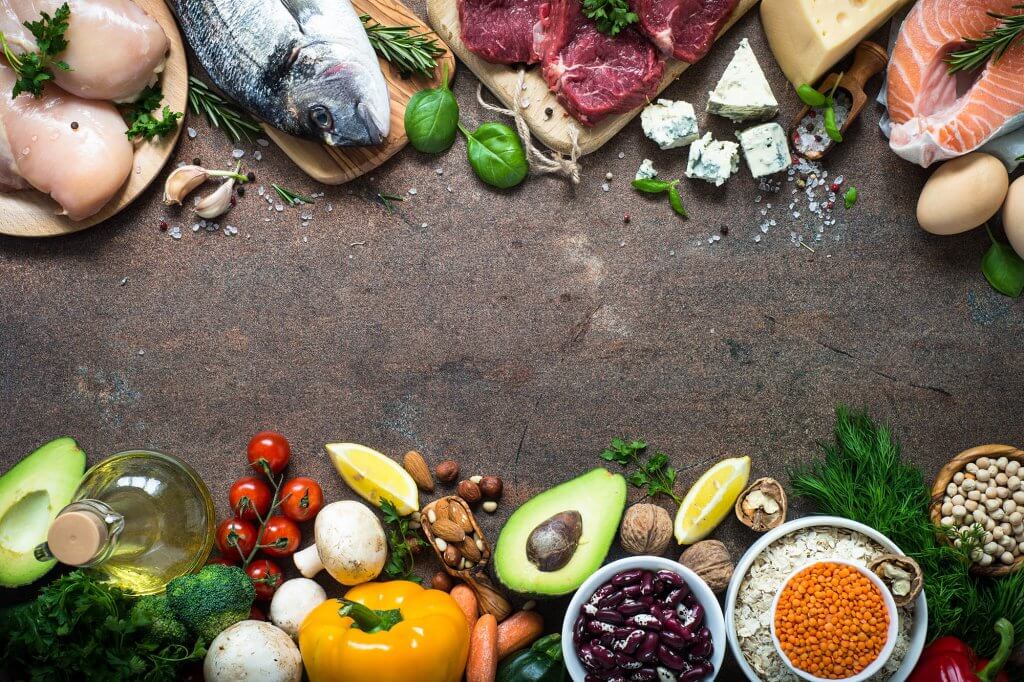 NUTRITION DOESN'T MEAN YOU NEED TO BE A CHEF
In partnership with Farm to Table 
On Wednesday, June 24, Shannon Dolan will lead a virtual Buzz Session on how nutrition doesn't mean you have to be a James-Beard award winning chef! The good news is, you don't even have to like cooking in order to eat healthy and deliciously. With home cooking becoming much more frequent since the start of shelter-in-place, this Buzz Session will teach you how to assemble ingredients in an easy, quick, and balanced way! 
To showcase just how easy healthy eating can be, we've partnered with local distributors, Farm to Table, to whip up quick and tasty meals using the most delicious of our local bounty. Farm to Table distributes locally grown farm products to Austin area restaurants, kitchens, grocery stores, and now, our homes! They partner with farmers in Central Texas that utilize sustainable agriculture and ranching methods to deliver products that include fruits, vegetables, cage-free eggs, herbs, cheese, grass-fed beef and lamb, pasture-raised chicken, and pork, all raised without hormones or antibiotics.  
Shannon will use the following ingredients found in the Farm-to-Table Vegetarian Farm Box to create several nutrient-dense meals, with minimal techniques required:
Rambler water
K tonic kombucha
Clamshell spring mix
Mixed summer squash
Mixed heirloom potato
Clamshell blueberry
Mango
Orange
Lime
Goat's milk Feta
Corn
Cherry Tomato
Spring Onion
Rainbow Carrots
Sunflower shoots
Mixed Mushrooms
Olive Oil
Honey
Dozen Eggs
Goat cheese feta omelette:
2 eggs + 1 egg white
1/2 TBSP of crumbled goat cheese feta
Preheat a nonstick skillet with one tablespoon of olive oil over medium heat. Whisk together eggs, pinch of salt, and pepper, and pour mixture into skillet. With a spatula, gently push the edges into the center as they set, tilting pan and letting the uncooked eggs reach the hot surface. After a few minutes, the eggs should look set, but still slightly wet, use the spatula to fold the omelette over on itself, and transfer omelette to plate. Sprinkle goat cheese feta over the top, and serve on top of a bed with micro greens, sauteed cherry tomatoes , and 1/4 cup of blueberries with 1/2 orange on the side.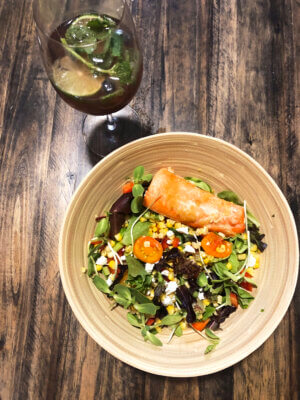 Summer salad:
Mixed greens + micro greens
Corn
Bell peppers, diced
1/2 avocado
Cherry Tomatoes
1 Green onion, finely chopped
1/4 cup Goat cheese feta 
Citrus vinaigrette
1 Orange
1/2 cup Olive Oil
2 tablespoons Apple Cider Vinegar
1 teaspoon Dijon Mustard 
Preheat the oven to 350 F. Line a baking sheet with foil. Cut kernels off the corn cobs – lay corn flat on a cutting board, and with a sharp knife, cut down the side of the cob to remove the kernels. Rotate cob to lay on flat side and repeat cutting action on another side. Continue rotating and cutting until kernels have been removed from all sides. Toss corn with butter or olive oil, sprinkle with salt or pepper, place on baking sheet, and roast in oven for 30-35 minutes, stirring the corn halfway through. Once corn is is done, remove from oven and let cool. Meanwhile, assemble your vinaigrette. Whisk together orange juice, apple cider vinegar, and mustard. Gradually drizzle in the olive oil while whisking, until mixture if creamy and emulsified. 
Once corn is cool, assemble your salad by tossing together mixed greens and microgreens, diced peppers, corn, green onions, and handful of cherry tomatoes, with about a 1/2 cup of the salad dressing. Sprinkle goat cheese feta over the top, and lay sliced avocado on top. Pair your salad with your desired protein – Shannon chose a simple baked salmon with honey-garlic glaze!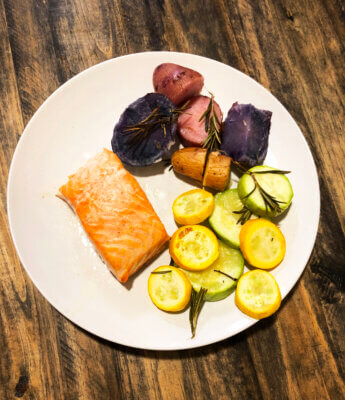 A Simple and Colorful Dinner: 
Heirloom potatoes, washed and scrubbed
Summer Squash, sliced into 1/2 medallions
1/2 teaspoon salt
1 teaspoon rosemary 
Preheat oven to 400 F, and line baking sheet with foil. Toss potatoes and summer squash in olive oil, salt, and rosemary and spread out onto baking sheet. To ensure proper roasting,  make sure the vegetables are not packed too close together, use 2 baking sheets if necessary to allow for ample spacing. Bake for 30-35 minutes, stirring the vegetables halfway through. 

Serve with protein of choice. 
Tuna salad:
1 can sustainably sourced tuna in water 
1/2 avocado
1 green onion, chopped
2 chopped carrots 
Use a fork to mash the avocado. Once it is smooth, mix in the tuna, onion, and carrots, and stir until combined and creamy. Serve tuna salad over a bed of mixed greens with a lime vinaigrette, or a Primal Kitchen dressing. 
And voila! Aside from some time spent chopping and mixed, your oven does most of the work to serve you yummy, nutrient-dense meals. Join Shannon's Buzz Session, an informal guided discussion, this Wednesday, June 24, to learn more tips and tricks on assembling fast and healthy meals to keep you on track with your goals. 
---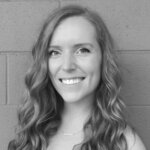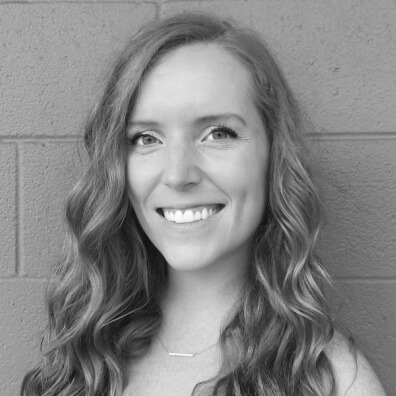 Shannon Dolan holds a degree in Nutrition from University of Delaware where she minored in Strength and Conditioning and Art. Since graduating in 2012 she has been a trainer diving in to all aspects of health and wellness with a variety of clients from those recovering from stroke, to youth athletes. As a believer in a variety of fitness activities, daily meditation, and proper nutrition Shannon makes it a point to help her clients find their journey to a healthy lifestyle while having fun with the process!