Have you seen? Our Director of Programs & Services and General Manager of Castle Hill Fitness 360 has been featured on the cover of IHRSA'S Club Business International magazine! Michele Melkerson-Granryd was elected to the board of IHRSA in March 2018, and her interview in this most recent magazine publication delves into her amazing successes within the fitness industry, triumphing over painful health setbacks, the unique business model of Castle Hill Fitness, and her goals and plans for her time as an IHRSA board member. 
Michele reflects on her hip replacement and how it inspires her work:
"After enduring the emotional trauma caused by the pain and ensuing surgery, I decided to make my experience mean more by helping others confronting the same sort of challenge."


Michele speaks to the Castle Hill Fitness business model:
"This model is completely reliant on a staff of highly qualified, extremely reliable, and dedicated professionals. Most of our service providers are career fitness professionals who've invested a great deal of time and money in mastering the various specialties we provide."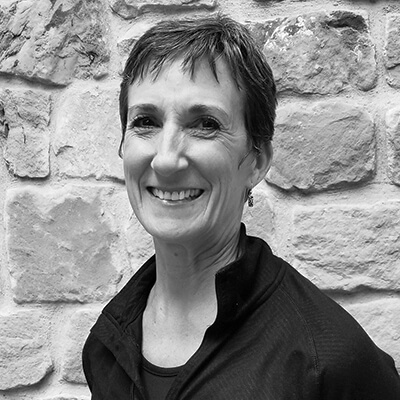 Michele's career in the fitness industry spans over 30 years and includes a wide variety of experience, including her current roles as a Personal Trainer, group exercise instructor, and General Manager of Castle Hill Fitness 360. She is experienced in training all types of clients, including those in cancer treatment or recovery. 
After getting both hips replaced at age 48, Michele has also become a resource for individuals wanting to prevent, prepare, and/or recover from joint replacement and stay active. She was chosen to be the National Arthritis Foundation's 2011 Honoree in recognition of her experience with osteoarthritis. 

In addition to her work at Castle Hill Fitness, Michele is an Adjunct Associate Professor at Austin Community College, Master Trainer for Total Gym, sits on the Advisory Board for the IHRSA Institute, and is an experienced fitness industry conference presenter. 
We are so excited and proud to see Michele gracing this magazine cover and receive the recognition she deserves!