Since our announcement of a second location, we thought it'd be a good idea to provide a look at who we are in a nutshell. We opened in 2002 and rebranded in 2016. Keep reading to learn the legend behind our name, the story of our logo, and the vision we hold in our hearts every day.
WHAT IS OUR VISION?
To foster a community that celebrates a person's individual journey towards a higher quality of life.
WHO IS CASTLE HILL FITNESS? AND WHO IS IT NOT?
When we were creating our logo, we brainstormed on all the things we feel like Castle Hill Fitness represents. Here are the highlights of the list: real people, funny, authentic, inspiring, honest, inclusive, smart, quirky, kind, inviting, diverse, dynamic, green, Austin, adaptive, fresh, unassuming and body-positive. And here's what we're not (and don't want to be!): exclusive, divisive, elitist, flashy, snobby, faddy or body-shaming. These are the words that guided us as we further developed our brand and solidified our mission statement.
HOW OUR LOGO CAME TO BE
Once we had defined what OUR Castle was, next we looked up the definition of a "castle". From Wikipedia, a castle is usually considered "to be the private fortified residence of a lord or noble. This is distinct from a palace, which is not fortified, and from a fortress, which was not always a residence for nobility." A castle is both! Its job is protecting the nobility within. (Kind of like what we do for our minds when we work out our bodies, no?)
So we knew that our logo had to have a castle element to it. We began to research Castle Hill itself and its history in Austin, reading all about the former military institute for which the hill is named. Looking at the satellite view of the former Texas Military Institute, aka "the castle" above Baylor St., we noticed something interesting.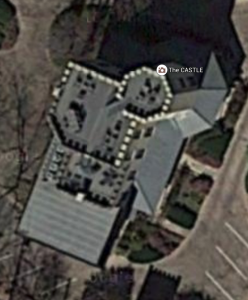 From above, the tower bit has a sort of c-shape. An octagonal C. Inspiration struck, and our logo was born!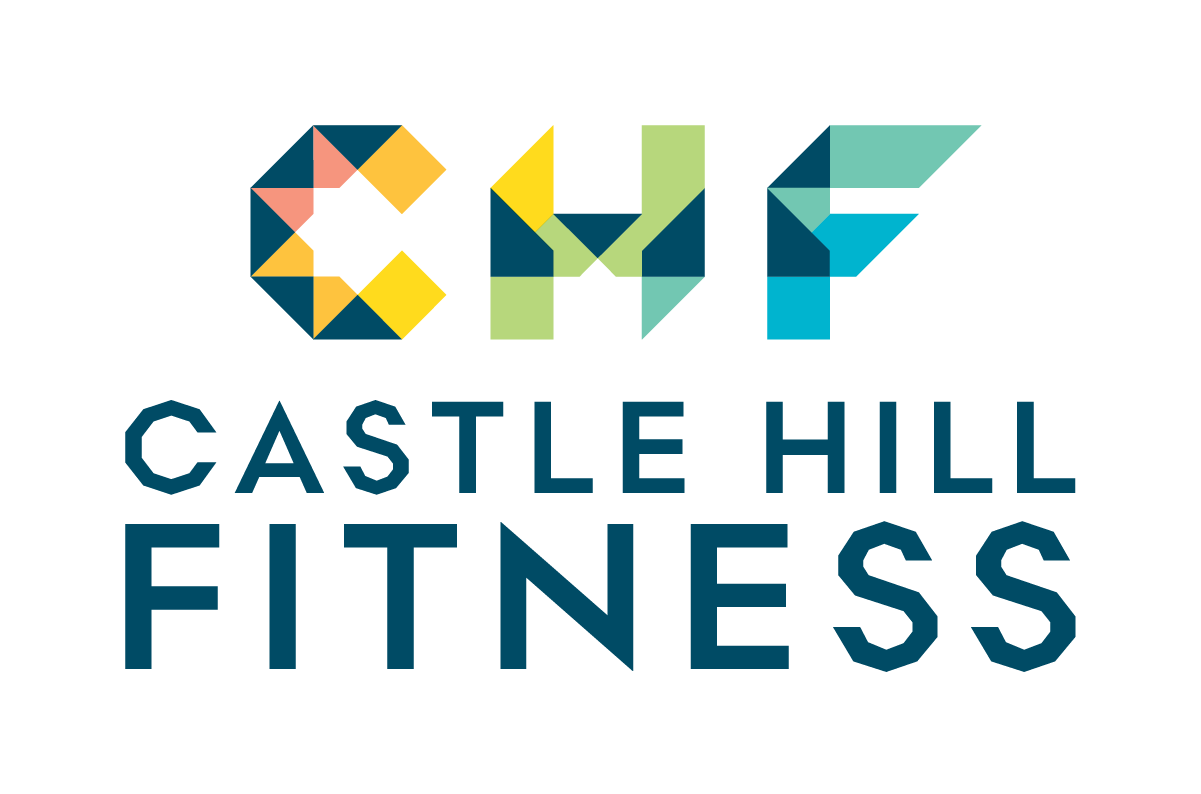 A few design notes, in no order:
The navy blue is our cornerstone color. The other colors represent the many facets of who we are. From left to right, they are:

Pilates: Coral
Fitness: Orange
Community: Yellow
Nutrition: Green
Wellness/Spa: Aqua
Yoga: Blue

The colors transition through the letters C, H and F (Acronym) at an angle, calling to mind forward motion and activity. 
The Acronym is created by repeating a parallelogram inside an octagon.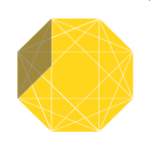 The typeface has geometrical curves to complement the angular design of the Acronym.
All these exciting design aspects came together to manifest in a logo that we believe matches the diverse, fresh, and exciting community that resides at Castle Hill. A logo that, with just a glance, you can see the story of who we are and what we're here to do – to Provide, to Educate, and to Empower.