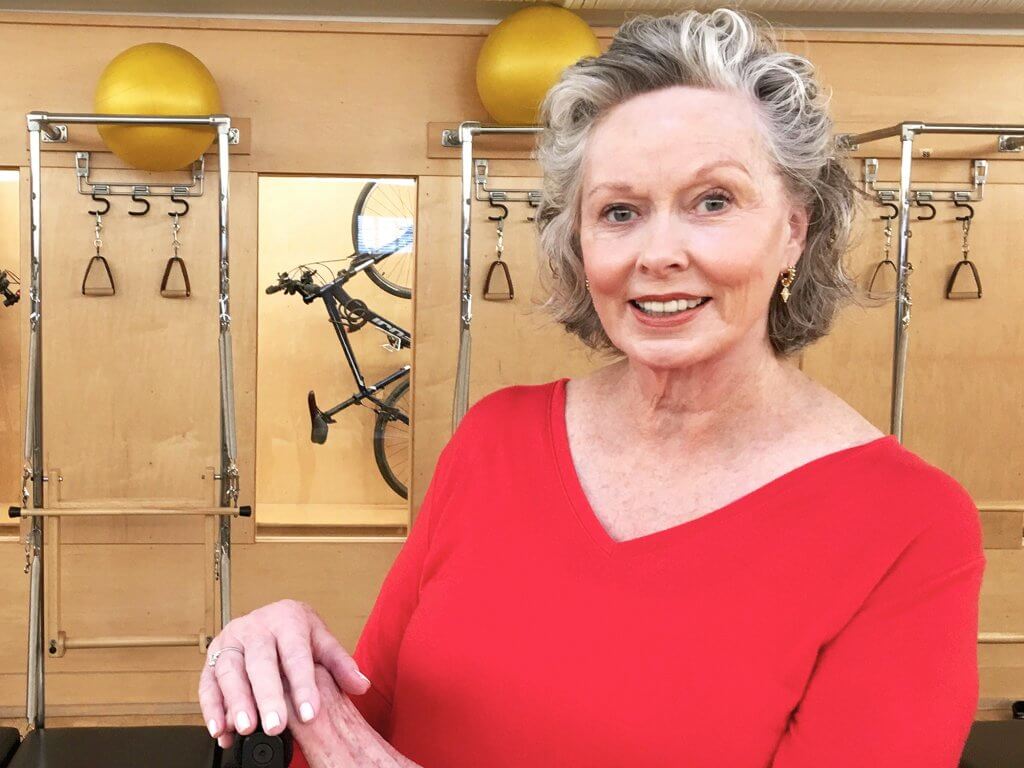 When you come to Castle Hill Fitness, you're entering so much more than just a gym. You're entering a community – a creative, playful, multifaceted, and innovative hub of health and fitness. Our team of over 70 talented professionals is only one aspect of this incredible community. Without our amazing clients, we wouldn't even be here! Each one of our members brings something wonderful to our Castle walls, and we want to celebrate their unique stories! With our Member of the Month features we will cast a spotlight on a chosen individual, and gain insight on their motivations, passions, and wisdom. 


1. What makes Castle Hill Fitness special for you? 
The Castle Hill staff is always upbeat, welcoming, and helpful! The facilities are bright, cheerful, and clean, especially the Pilates studio where the instructors are also bright and cheerful!
2. How long have you been a member at Castle Hill Fitness? 
I was a member about 25 years ago, then I went through a slovenly phase and dropped out, but I AM BACK! I've been doing Pilates with Jae Hoon for the past year. I have become much stronger, and I have lost 20 pounds without even trying! The Pilates Studio is very high-energy and upbeat…a very motivating environment.
3. Tell us a little about yourself outside of the gym. What are you most passionate about? 
Since retiring two years ago, I am loving simple pleasures like not setting an alarm and sleeping as long as I want, reading the newspaper every morning, and spending lots of time with my grandson. (We make art and costumes, play gin for money, and make runs to Lammes Candies, but do not tell his mother.)
4. Where did this passion come from? Did you have a mentor or an individual that helped you with your passion? 
I spent about 30 years as a school counselor and as a college admissions counselor (loved it), and had the honor of working with Toody Byrd in the Eanes ISD. She hired me and taught me everything I know. Everything. Whether dealing with administrators over special classes or toilet paper issues (yes, it happened), Toody's bottom line was always "is it good for kids?" (Toody was one of the wisest, funniest ladies I have every known.)
5. What motivated you to become so active in fitness? 
Jae Hoon and Thomas have been able to troubleshoot my not-to-bore-you-to-death-pain-issues and get me moving in a positive direction. They have diagnosed and intervened, and I have made great progress. This has motivated me to stick with my program. (And yes, this is amazing for a non-athlete who peaked athletically at kickball in the 3rd grade.)
6. In your opinion, what is your greatest achievement? 
I think the jury's still out on this question. My friends would probably say either my work or my children. I would say rearing happy, loving, productive children is probably the hardest thing in the world to do. (So, that answers the question, doesn't it?)
7. If you could give some words of wisdom to others, what would you tell them? 
My counselor self would say: 
Stay in the NOW. 
Apologize often. 
And,
Pick your battles. 


---
Want the spotlight on you? Reach out to be a part of our Member of the Month club!