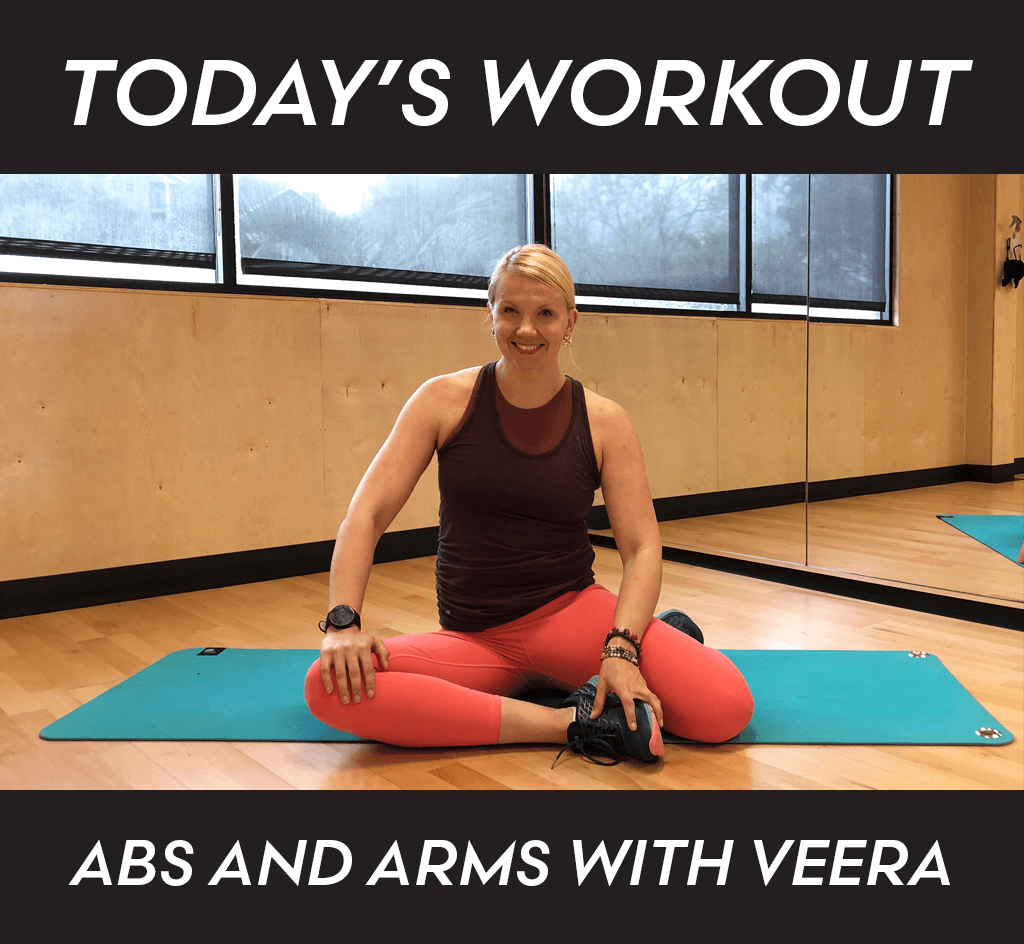 Now you can do your favorite Abs and Arms workout in your own home, in just 15 minutes! Get Veera Korjala's written workout and see her move demonstrations in the video below, and get to shredding! 
Abs and Arms with Veera Korjala
WARM UP
30 seconds for each move
Arm Circles
Pulling Apart
Plank Hold
Low to High Planks
ARMS 

30 seconds each move, repeat 3 times

ABS

45 seconds each move, repeat 3 times

Chest Push Ups

Tricep Push Ups

Diamond Push Ups

Renegade Row + Twist – Instead of weights, you can use a water bottle, wine bottle, spray bottle, etc. 

Tricep Dips – Modification: One-legged Tricep Dips for more spice!

Frog Crunches

Bicycle

Leg Lows

Windshield Wipers
---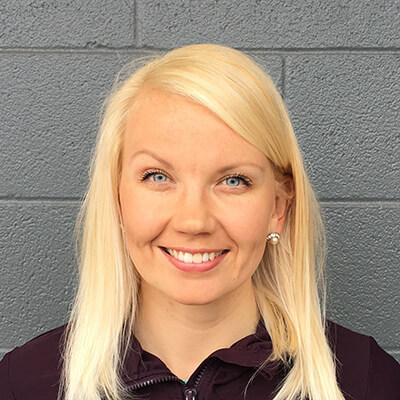 Originally from Finland, Veera utilizes a variety of movement, holistic nutrition and daily meditation practices.  She incorporates fun exercises and promotes a health body image.  Veera's specialties include: people of all ages who are starting or coming back to exercise;  young women looking for exercise and nutrition guidance; and as a former competitive volleyball player – she provides performance training for competitive athletes in sports such as tennis, volleyball, golf and ice skating. Veera is a passionate Holistic Nutritionist. Since gut health affects the whole body, her guidance will make you feel better inside and out! Veera shares her knowledge, encouragement and inspiration in training and exercise classes so that her clients may experience more joy in their everyday life! Connect with Veera about Virtual Training here, or find her on our weekly Live-Stream class schedule here!