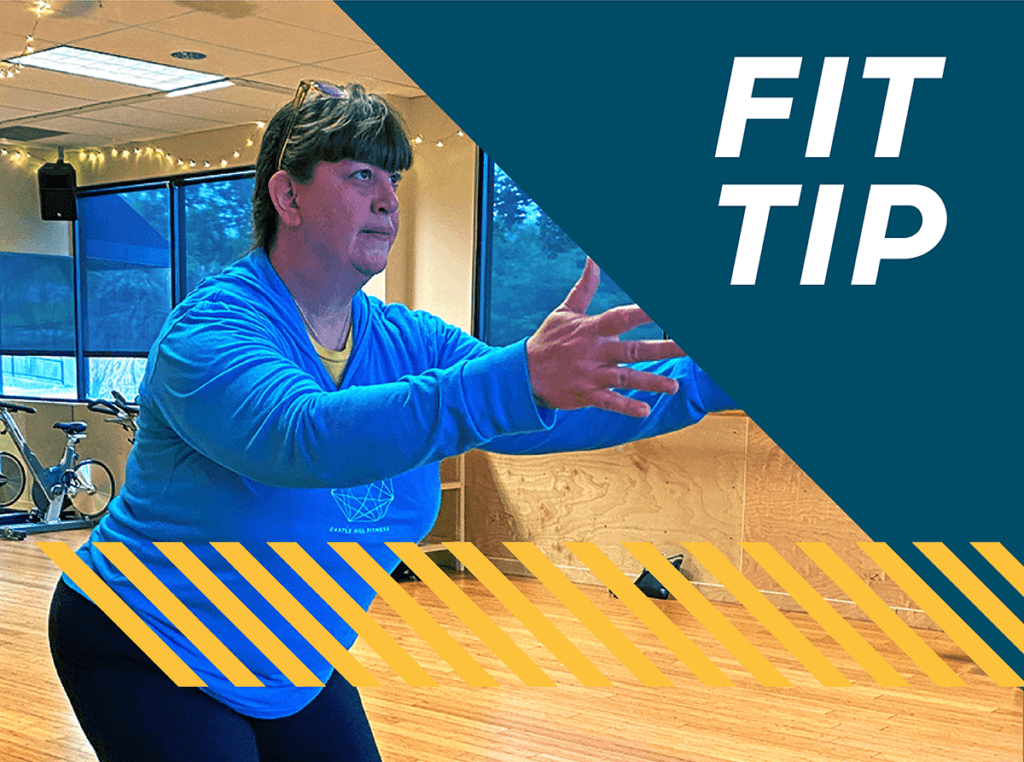 In our Fit Tip series, our experienced trainers share their favorite moves to incorporate into their workouts or classes! Learn how to perform these exercises, and why they're worth incorporating into your own fitness routine. In today's Fit Tip, Laurie Rourke-Korpi shows you an important balancing routine that she starts every workout with – her own, and her clients'. 
Balance is a crucial aspect of everyday life. It affects how you move and control your body, and is a key component in not falling on your face all the time! A focus on strengthening balance is important in a fitness routine and typically involves exercises that target essential muscles in keeping you upright, like the feet, legs, and core. 
Laurie has clients work on balancing exercises after warming up, and before beginning strength work. It's an excellent way to prime the body to work! It aids in deepening the mind-body connection and building stability, while also relaxing the mind and calming the nervous system. Balancing on an unstable surface engages muscles in a deeper manner, and also muscles that aren't always utilized – the legs, glutes, back, and core activate and work harder to help maintain stability. 
LAURIE'S BALANCING ROUTINE

This routine only needs one prop, and you have multiple props you can use. For example, a Bosu Ball (either side can be used), a yoga block, a Half Foam Roller, or a balance disc, can all be used, as seen in the image above. Practice these exercises for about 5-10 minutes before any workout to ready the body for a good workout!
| | |
| --- | --- |
| | 1. Start with both feet parallel to each other on your chosen prop – Laurie chose a Bosu Ball and Half Foam Roller for her demonstration. The unstable surface of the Bosu Ball will cause your body to shift. Focus on planting down all corners of the feet and engaging your core to stabilize.  |
| | 2. Once you feel stable, lift hands in front of you or above you (this will challenge your balance even more), and slowly start squatting. Do this for about 30 seconds.  |
| | 3. Next, return to standing and shift weight onto one foot, and lift the other off of the surface.  |
| | 4. Start to extend foot in front, to the side, and to the back. Move slowly to help keep your balance. Repeat on other foot.  |
| | |
| --- | --- |
| | 4. Have fun with it!  |
VARIATION
| | |
| --- | --- |
| | Use a Half Foam Roller and flip it onto the rounded side for the balancing act! Stagger your feet apart and do lunges instead of squats, before doing the balancing exercises on each leg.  |
---
MEET LAURIE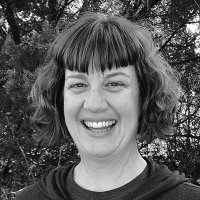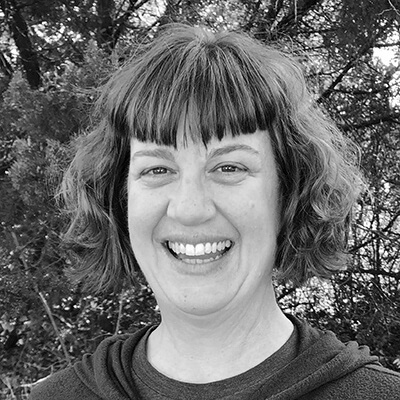 Laurie Rourke-Korpi spent her early years as a competitive swimmer, was one of the founding members of the Texas Rollergirls, and was a volunteer with Danskin Team Survivor where she trained breast cancer survivors and those in treatment to compete in triathlons. She earned her Bachelor of Science in Fitness in 1992, and immediately started personal training from there. Laurie loves making people feel better by showing them they are strong and have the endurance to get them through their lives. She aims to make her group classes nurturing and supportive of others' self-care! 
Laurie knows a thing or two about balancing! Not only she is a Personal Trainer and teaches on our class schedule, she is also our Programs Manager for 360. Connect with Laurie about Personal Training, or join her in her Friday Sunrise Yoga class at 360.