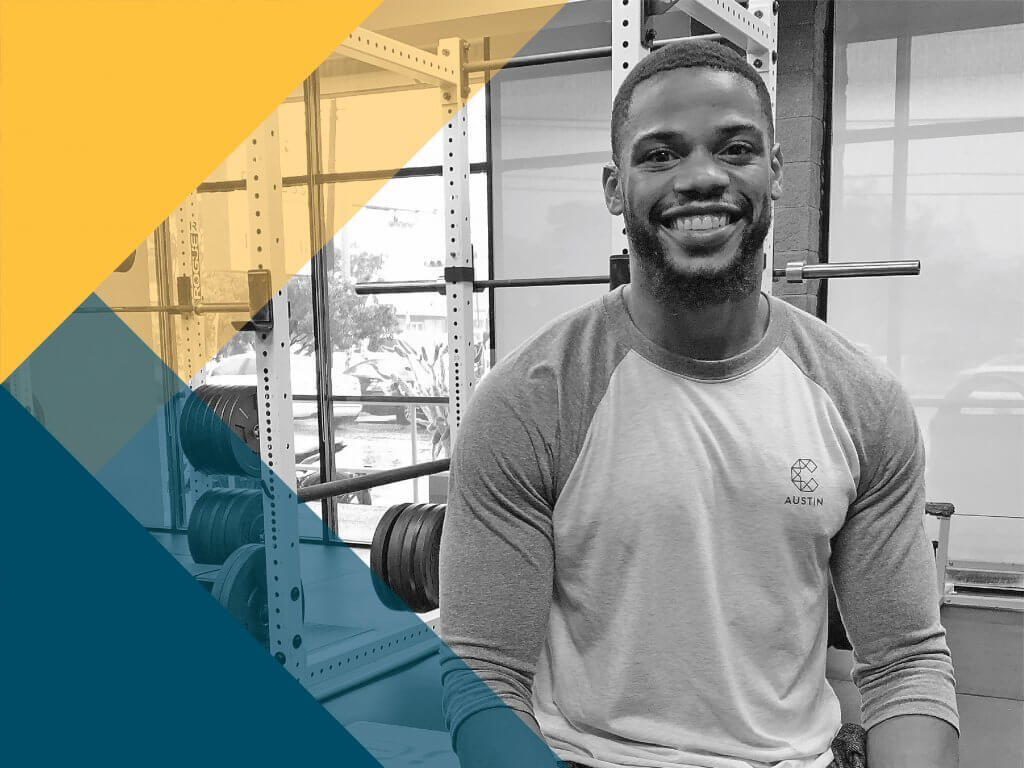 When you come to Castle Hill Fitness, you're entering so much more than just a gym. You're entering a community – an innovative hub of talented professionals who are here to support your fitness and wellness journey. Between our two locations, there are over 70 employees that contribute to our multifaceted fitness family – and each of them have a story. In our Staff Spotlight, get to know the unique individuals that bring the sparkle to our gem of a gym. 


1. What's one thing most people don't know about you?
One thing people do not know about me is that I am fascinated by everything related to Astronomy. I visit the observatory on UT Campus at least 4 times a year! 
2. What is your go-to "healthy" snack or meal? What is your go-to "treat"?
My go-to healthy meal is a Quinoa or Brown rice bowl with at least six different vegetables. My go-to "treat" is frozen berries. I always have a bag in my freezer. 
3. What are your top 3 favorite exercises of the moment? 
Squats
Power Cleans
Box Jumps
4. Describe your health and fitness philosophy in ONE WORD. Why that word?
Synergy – health and fitness are not individual things. They are a combination of different areas that work together synergistically. It is almost impossible to have one without the other. 
5. How will clients feel after working with you? 
-Challenged
-Informed
-Aware
-Fulfilled
-Satisfied


---
Tony is a military brat. In high school, he was an all-state football and soccer player, and competed as a power lifter. He served 8 years in the Air Force as an Aircraft Armament Specialist and it was his 3 years in Okinawa, Japan that ignited his passion for nutrition. Okinawa has the highest number of people over the age of 100 in the world. He believes nutrition and fitness are crucial in optimizing your results; with hard work, dedication, and persistence, you can accomplish whatever you set your mind to. No matter your age, it is never too late to improve your quality of life. 
Tony is a personal trainer and a Fitness Nutrition Specialist available for private and small group lessons. 


GET STARTED WITH TONY