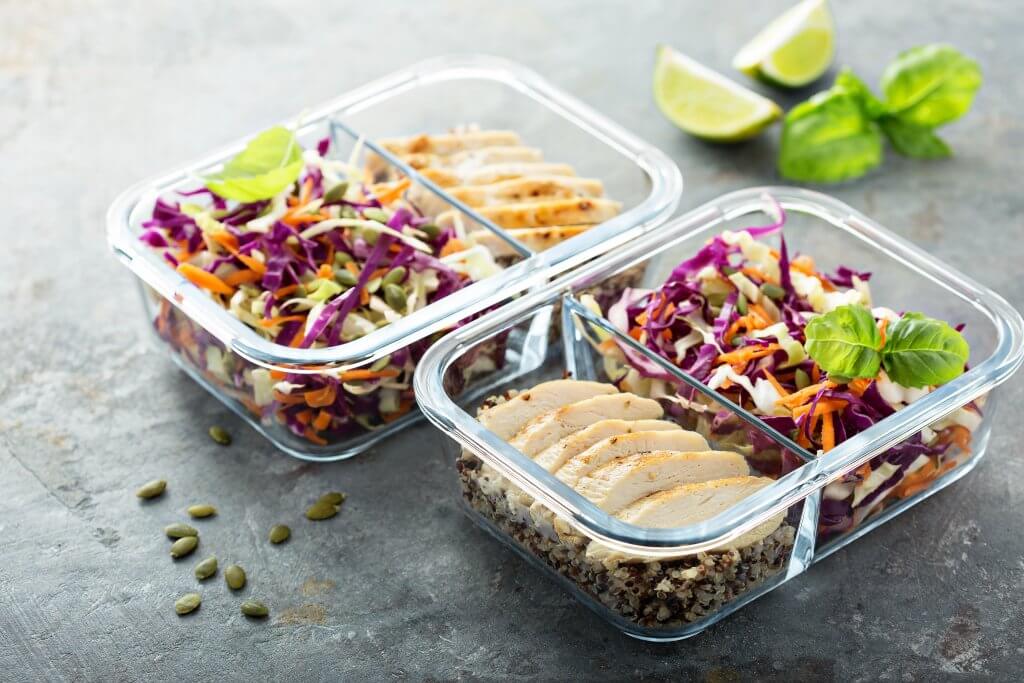 Meal Plans Save Time, Money, and Stress
Okay! So you followed the CDC's advice and stocked up your home with pantry staples and the immune-boosting ingredients our Health Coaches recommended – great! Well, now you need to create healthy, nutritious meals, while making the most of your limited grocery store trips.  You need to be strategic and plan ahead- for at least a week of meals! In other words, you need MEAL PLANS. 
Meal plans are your quarantine cooking (not-so-secret) weapon. A meal plan will help you cut down on food costs, time spent at the grocery store and cooking, and will ensure a healthy variety. Let's be real – you have enough on your plate right now (pun intended). Planning at least a week's worth of nutritious meals, creating a full-scale grocery list, and then planning your cooking strategy is WORK. Let's not even talk about how much work grocery shopping is by itself now. (Skip the grocery store altogether with food deliveries or ordering groceries ahead of time, while supporting the local economy!)
So give your brain a break. You come to us for your fitness needs, but we've got your nutrition needs covered too. We've taken care of the hard thinking work, so all you need to do is the groceries and the cooking. 
Let Us Do the Planning For You 
Our 14-day meal plans gives you everything you need for a balanced, healthy diet. Shopping Lists, Weekly Guide, and Recipes that have been carefully crafted by a Registered Dietitian Nutritionist.
Choose from three daily calorie needs: 1500, 1800, and 2100.
Each plan includes:
– 14 day plan for breakfast, lunch, and dinner
– Recipe booklet
– Grocery lists
– Meal prep tips and tricks
– Custom snack suggestions
$29 members
$49 non-members
Once you've purchased you will receive your meal plan booklet via email within 24 hours.
NOTE: This is a digital item. Please select the "Pick up at store" shipping option to avoid paying the shipping fee.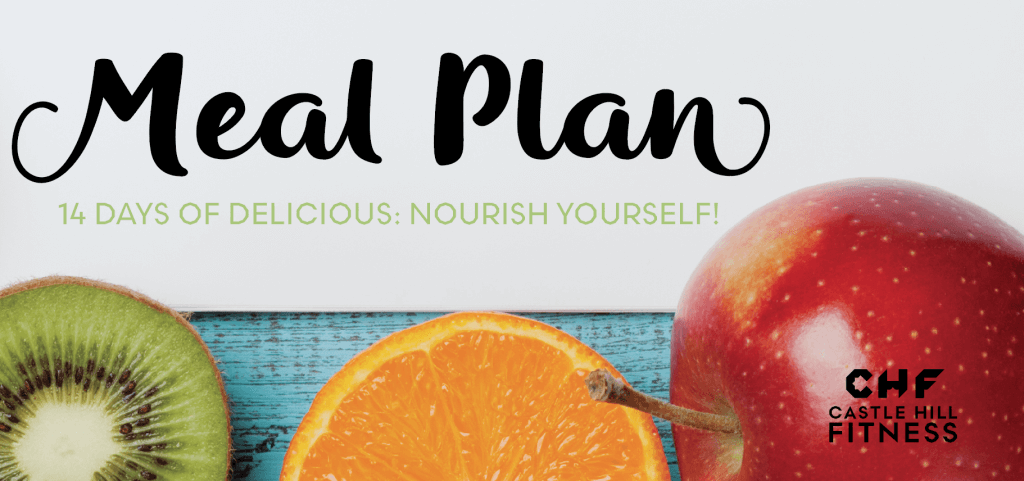 Enjoy recipes such as Triple Berry Baked Oatmeal, Sesame Chicken Salad Wrap, and Tomato Braised Pork Chops! 
1500 Calorie Meal Plan
1800 Calorie Meal Plan
2100 Calorie Meal Plan

Enjoy the bright flavor of summer with recipes like Lemon Ricotta Pancakes and Strawberry & Chicken Spinach Salad – mmmm!
1500 Calorie Meal Plan
1800 Calorie Meal Plan
2100 Calorie Meal Plan