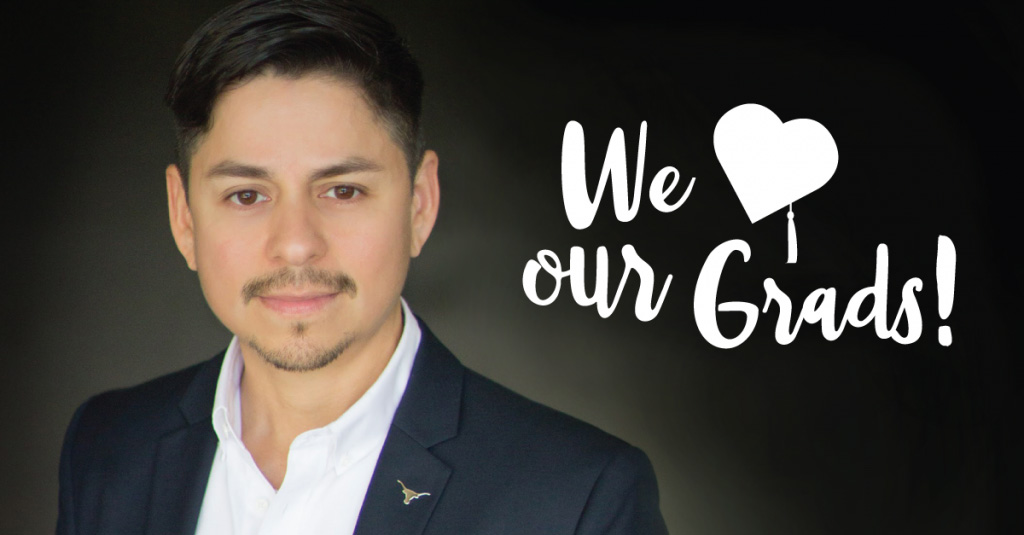 Juan Anguiano is one of our yoga instructors- you can find him at Castle Hill Fitness most days at 6:30am teaching Ashtanga. He's also a personal trainer and he ALSO just graduated from UT. (Whew!) He recently took time out of his busy schedule to answer a few questions for us.
What's your major? What's next?
Athletic Training. The plan is to take a break from school and find a sports medicine orthopedic practice where I can work on honing my orthopedic clinical skills. I also plan on studying to be a physician assistant in orthopedics when I return to school.
What's the most useful thing you learned in college?
Evaluation and rehabilitation of upper and lower extremity orthopedic injuries.
What do you WISH you'd learned in college?
Arabic.
What advice would you give someone starting college?
It is ok if you feel like you are not ready. Take a gap year, or a few, if you need it to discover more about yourself and your passions.
How has fitness played a role in your balance of self care?
Fitness is not an option. Fitness is good mood medicine. And now for the Same 5 Questions We Ask Everyone.
How long have you been in Austin and where were you before?
I have lived in Austin for 15 years. I previously lived in Dallas where I grew up.
Austin is known as the Live Music Capital of the World, what's the best live music show you have ever seen?
Watching the Soul Queen of New Orleans, Irma Thomas, perform live stands out as the best.
What food would you eat 5 times a day if you could?
Cereal
If you were stranded on a desert island, what 3 exercises would you do to stay healthy?
Pull-ups, Push-ups, Squats
What's your favorite thing about Castle Hill Fitness?
The dedicated students I get to work with  in the Ashtanga Yoga Mysore-style program. Learn more about Juan's yoga practice on
his Facebook page
, or come check him out at the Castle!