Sunscreen Faves that Do the Job and Look Good Doin' It
There's plenty of reasons to rejoice for the end of winter – sunshine, flowers, and the end of those pesky cold weather skin problems! You've probably spent winter loading up on moisturizer to combat dryness, but did you end up skipping the sunscreen because it was too cold to be outside anyhow? Even if the sky is gray and gloomy, the sun is still as powerful as ever. Of course, we're not judging whether you did or didn't use sunscreen – but now that it's bright and sunny again, here are the products you should be stocking up on. 
Lira Clinical has a great sunscreen called Solar Shield with SPF 30, with two formulas to choose from. Both of these formulas are mineral-based, with 21% of Zinc Oxide, meaning it won't break down in the sun, protects against UVA and UVB rays, and effectively locks moisture into the skin. 
The Solar Shield Classic boasts a more lightweight formula and is great for all skin types. Those with drier skin could layer this over moisturizer comfortably. The Classic sunscreen is tinted, so it blends in immediately without that ghostly sheen that other sunscreens tend to leave. The result is a completely natural-looking, matted effect. 
For those who need the extra moisture in their skin, there's the dual-purpose Solar Shield Hydrating that acts as a moisturizer with SPF protection. While not tinted like its Classic counterpart, the creamier formula means it blends in just as seamlessly. Amino acid segments known as peptides, plant stem cells, and botanical extracts provide rejuvenating benefits to effectively restore your skin.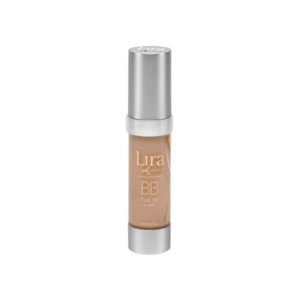 For a Little Extra Something…
If dual-purpose sunscreen just isn't enough purposes for you, look to Lira's BB line! This triple-threat cream functions as a zinc-based SPF 30 sunscreen, moisturizer, and foundation. The formula is available in a range of shades that provides full, flawless coverage. Plant stem cells regenerate and heal your skin, while anti-aging, anti-inflammatory ingredients make this formula perfect for even the most sensitive skin types. 
Ready to step into the season with flawless skin? Stock up on these sunshine must-haves by the front desk of our Downtown location- your skin will thank you.  
---
Does your skin need a little extra winter-to-spring cleaning? Start your season with a fresh face by booking a facial with Ciara! Choose out of five different facial treatments to get that glow you've been looking for. Take $25 off your first spa appointment of 50 minutes or longer!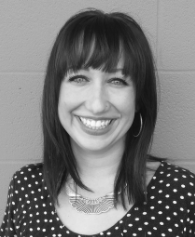 Ciara is a licensed esthetician who has been in the industry for over 10 years. She is passionate about helping people achieve their skin care goals as naturally and holistically as possible. With an extensive background in adult onset acne, mature skin needs and rosacea, she can help you get your skin glowing and acting youthful. Ciara also provides expert lash extension services and takes pride in maintaining the health and integrity of her clients' own natural lashes.
In her free time Ciara loves to go hiking with her rescue dog, going to see live music, cooking, reading and searching for the perfect margarita.