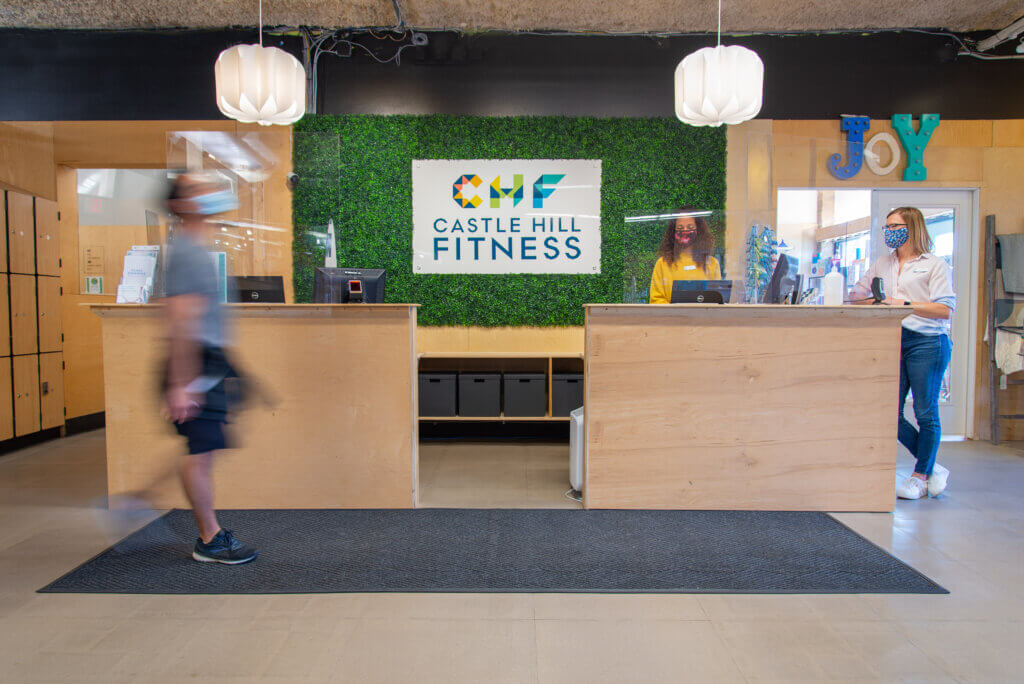 Over the last few months, we've been closely monitoring our situation and planning for changes to our COVID policies. When making club-wide policy changes a few data points are taken into consideration: 
Vaccinations. 85% of the CHF team is vaccinated making the immunity within our community very high. 
COVID numbers within Austin are well below where they have been in the past year. 
At CHF, we have had no transmission of COVID in our clubs. 
With these points and with the most recent CDC guidelines in mind, we will be moving forward with the following changes to our policies. 
CLUB POLICY CHANGES
» No more temperature checks! You will no longer need to have your temperature checked before coming in. 
» Masks are optional for vaccinated staff and clients. You have the option to stay masked in common areas as a courtesy to others. Our Workout Pods create physical distance by design and those will remain in addition to our air purifiers. 
» At Downtown: We have reinstated the soiled towel bins in the locker rooms. 
» At 360: You can now use the stairs to go up AND down! The elevator is still available for use, as well. 
COMING JUNE 1!
At Downtown, the infrared saunas will be available to book as a Recovery Pod. We're very excited to bring back this amenity! 
At 360, the hot tub Recovery Pod will increase its capacity to 2. 
REMINDERS & GRATITUDES
A number of our measures will stay in place: 
» Pods and partitions will stay in place for now as they keep us appropriately distanced. Book your pod ahead of time, or see what's available when. you come in. 
» Cleaning. Based on the CDC's updated guidelines, please continue to clean and wipe down your equipment with the provided hospital-grade disinfectant before you leave. However, you no longer have to leave your equipment wet to disinfect. 
» 100+ HEPA air purifiers and fans will stay on to give us some of the cleanest indoor air in Austin!
Our mission at Castle Hill Fitness is to support you in your fitness journey and to provide sanctuary for your health goals. We're excited about these changes and trust you'll make the choices you need to keep yourself safe. We're grateful for your support as we move into a new phase!