Welcome to Castle Hill Fitness – Austin's own gem of a gym! When you step into either one of our multi-purpose facilities you'll soon learn that we have a lot going on. With hundreds of classes, dozens of team members, and several specially outfitted studios it can be hard to keep track of it all. 
We guess the best place to begin is at the beginning – the name and our logo. We've been an Austin original in the fitness and wellness industry since 2002. Keep reading to learn the legend behind our name, the story of our logo, and the vision we hold in our hearts today.
WHY CASTLE HILL FITNESS? 
The name "Castle Hill" is in reference to the historical landmark that overlooks our downtown Austin location. Set on a hillside at the edge of the Clarksville neighborhood, the castle was once home to the Texas Military Institute. The school opened in 1870 and its original campus spanned 32 acres. (Can you imagine anything downtown being that large today?!)
WHO ARE WE, AND WHO ARE WE NOT?
Castle Hill Fitness rebranded in 2015 and when we were creating our logo, we brainstormed on all the things we feel like Castle Hill Fitness, our brand, represents. Here are the highlights of the list: real people, funny, authentic, inspiring, honest, inclusive, smart, quirky, kind, inviting, diverse, dynamic, green, Austin, adaptive, fresh, unassuming and body-positive. And here's what we're not (and don't want to be!): exclusive, divisive, elitist, flashy, snobby, faddy or body-shaming. These are the words that guided us as we further developed our brand and solidified our mission statement.
HOW OUR LOGO CAME TO BE
Once we had defined what OUR Castle was, next we looked up the definition of a "castle". From Wikipedia, a castle is usually considered "to be the private fortified residence of a lord or noble. This is distinct from a palace, which is not fortified, and from a fortress, which was not always a residence for nobility." A castle is both! Its job is protecting the nobility within. (Kind of like what we do for our minds when we work out our bodies, no?)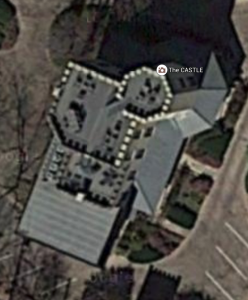 So we knew that our logo had to have a castle element to it. We began to research Castle Hill itself and its history in Austin, reading all about the former military institute for which the hill is named. Looking at the satellite view of the former Texas Military Institute, aka "the castle" above Baylor Street, we noticed something interesting.
From above, the tower bit has a sort of c-shape. An octagonal C. Inspiration struck, and our logo was born!
THE CASTLE HILL FITNESS LOGO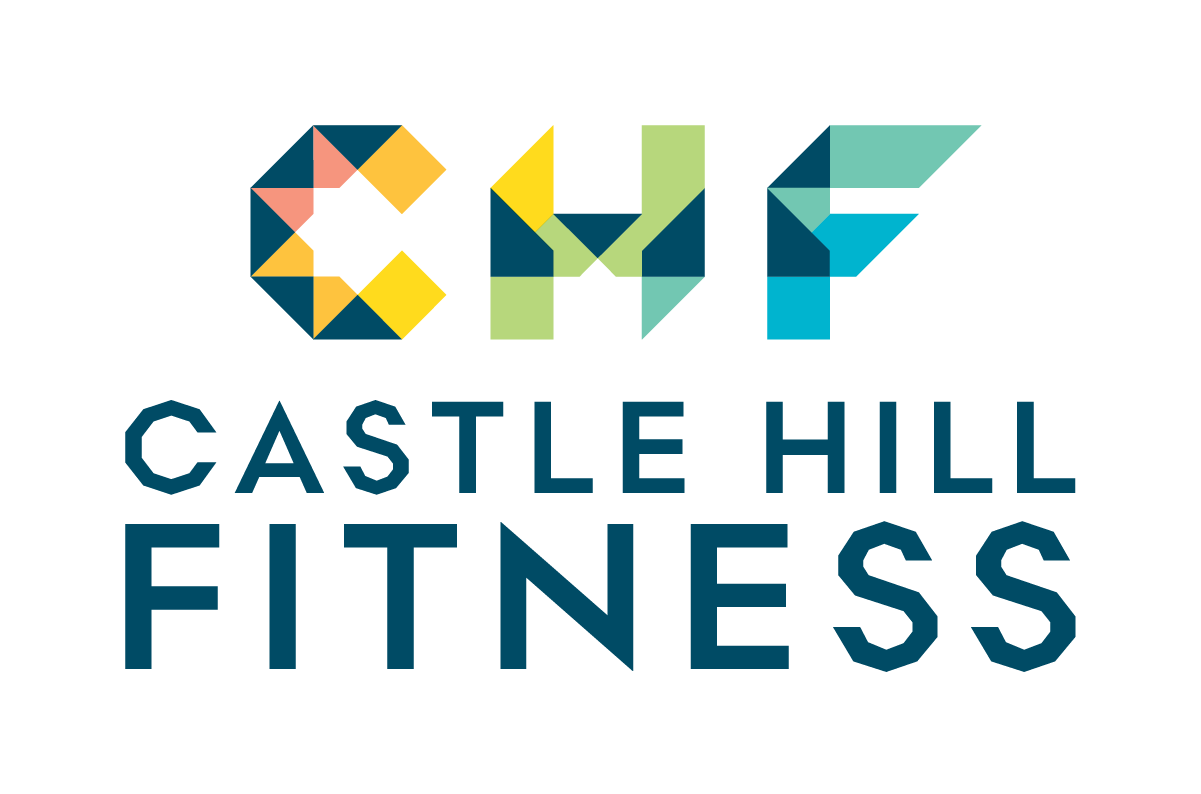 WHAT DO THE COLORS MEAN? 
The logo and name represent more than our geographical surroundings. Castle Hill Fitness has many facets that make it what it is. These facets are displayed as different colors in our brand. They are all present in the logo to show our integrative approach to health. You will also find them defining department-specific messaging in print, on the website and in emails, as well as in our physical spaces within the gyms and studios. 
CORAL is our Pilates Department
ORANGE is our Fitness & Training Department
YELLOW is our community, our members, and the Admin team
GREEN represents our eco-friendly practices as well as nutrition
AQUA represents our Spa and Wellness Departments
BLUE is our Yoga Department
NAVY BLUE is our cornerstone color 
OTHER ASPECTS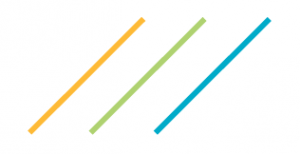 The Castle Hill colors transition through the letters C, H, and F (Acronym) at an angle, calling to mind forward motion and activity.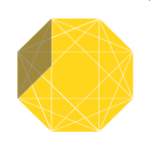 The Acronym is created by repeating a parallelogram inside an octagon.
The typeface has geometrical curves to complement the angular design of the Acronym.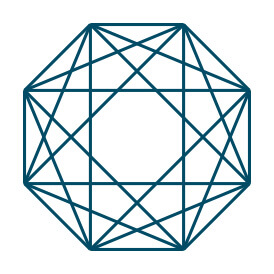 The gem icon also speaks to the original castle building. The icon is used in merch, as patterns, and appears in our tag line "A GEM OF A GYM"
All these exciting design aspects come together in a logo that matches the diverse, fresh, and exciting brand of Castle Hill Fitness. A logo that at a glance, you can see the story of who we are and the vision of what we're here to do – to Provide, to Educate, and to Empower.