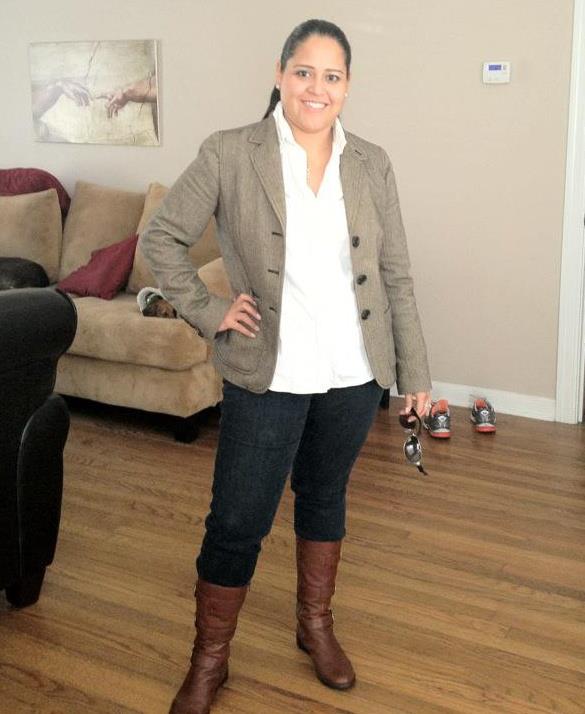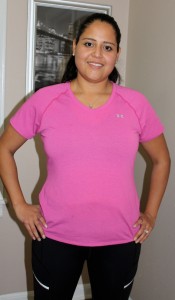 How Long have you been a member at Castle Hill?
1 year
What is your regular routine at Castle Hill?
I see Tatum twice a week and then work out on my own 3 days out of the week. Sometimes I go for an outdoor run or ride my bike and sometimes I run on the treadmill and use the other machines in the gym.
What changes have you made with your Health & Fitness Lifestyle since becoming a member of Castle Hill?
Fitness and working out has become one of my top priorities. Tatum emphasized putting effort in a healthy nutrition plan was just as important as the effort you put in the gym so my eating habits changed dramatically and I now have a mostly vegetarian diet and I consume a lot more fruits and vegetables than ever before.
Do you take classes?
I occasionally take the cycling classes.
What is your favorite class/instructor?
My two favorite instructors are David and Jessica.
Do you personal train? If so with whom?
Yes. Tatum Rebelle.
What motivates you to keep on track?
My initial motivation was envisioning myself meeting my goal weight. Now, the progress I have made and feeling better and healthier as I continue to train and eat healthy keeps me motivated.
What have been the biggest obstacles with fitness?
Staying disciplined to work out after a long day of work or early in the morning on weekends was the most difficult part, but once I began the workout I always felt great and was happy that I didn't slack off.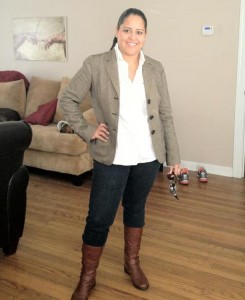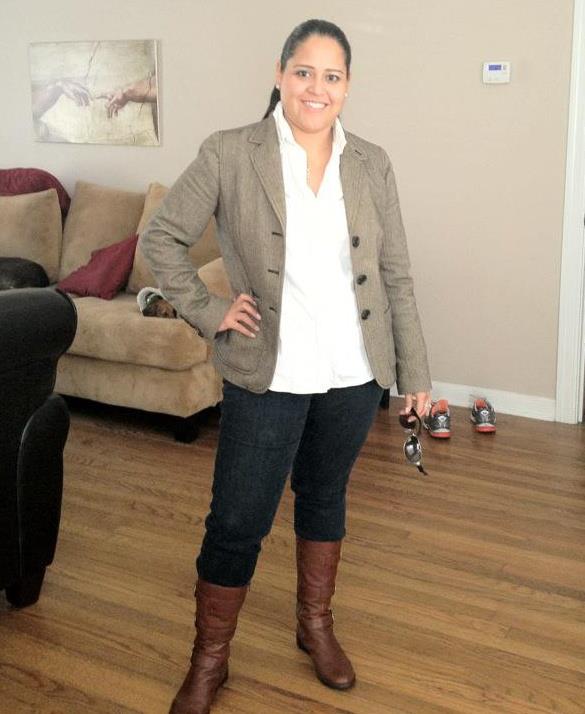 What are you most proud of?
I am most proud of the fact that I finally did something about my weight. I had been struggling for years and I finally took the steps to do something about it.
What's your greatest health & fitness achievement?
My greatest achievement thus far is having lost 39 lbs., 2 dress sizes and being stronger and healthier than ever!
Are there areas that you are still working on?
I am still 21 lbs. away from my ideal weight and hopefully I will have achieved it this spring.
When you are not working out at Castle Hill what do you do?
I currently work as a Probation Officer for Travis County. My favorite things to do for fun is to spend time with friends while we share a bottle of wine, learn about photography, paint and I especially like cooking and making up my own recipes. Recently I have enjoyed making healthier/vegetarian versions of popular Mexican dishes.
Any thoughts you can leave us with?
I would have never accomplished what I have thus far without Tatum! Her immense knowledge, professionalism and dedication are part of the reason that has kept me going on this healthy path and kept me coming to the gym as well. She took the time not only to discuss and teach me how to work out but also teach me how to eat and she showed genuine interest in all of it. I have had other trainers in the past that were quite the opposite and left me swearing never to have another trainer again. She completely changed my perception about having a trainer and I am so grateful I met her and that she is in my life!
Thank you so much Cynthia, it's great having you as a member of Castle Hill!