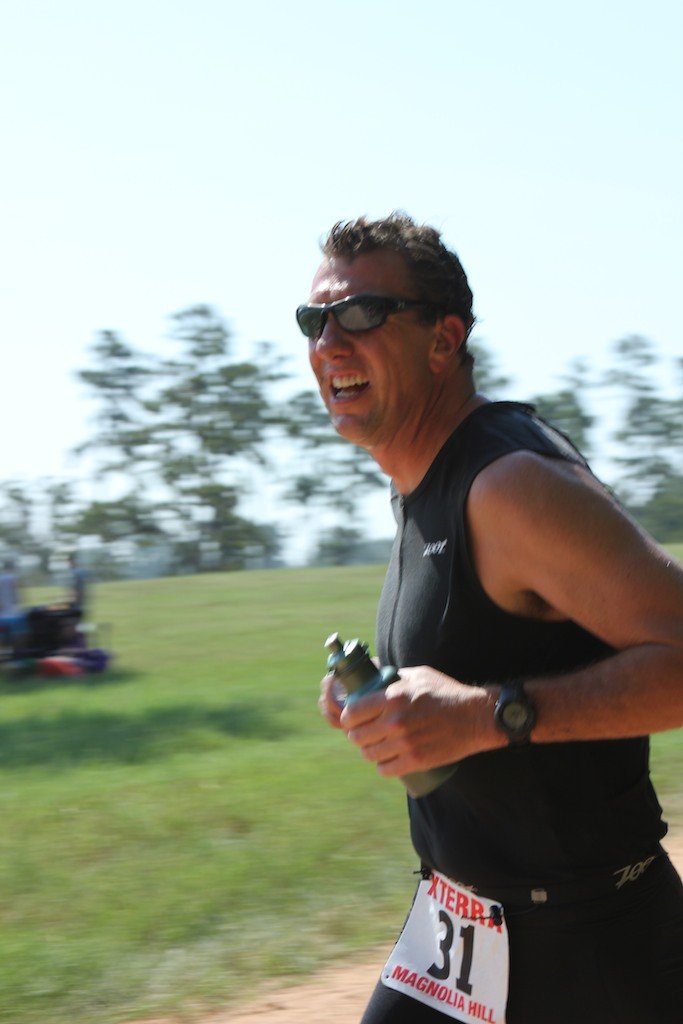 Castle Hill is proud to announce Kevin Shuvalov as itss first Member Spotlight!
CH: How long have you been a member at Castle Hill?
KS: I joined Castle Hill in 2005.
CH: When you are not at Castle Hill what do you do?
KS: When I'm not at Castle Hill I'm either working at our small business, Mammoth Marketing Group, coaching for one of our two kids' youth sports teams or training for the next race.
CH: Sound like you are pretty busy. What is your regular routine at Castle Hill?
KS: I prefer to be outside if possible, so during spring and summer I use the gym for spinning classes, as a base to begin and end a run, or core work.  During the few months I can't be outside, I attempt to lift weights, continue taking spin classes and utilize the cardio section.  Tom also tortures me a few times with personal training.
CH: What changes have you made with your health and fitness lifestyle?
KS: I joined in 2005, as I was finishing managing seven states in the Midwest and Southeast for President Bush's reelection campaign.  It was my second presidential campaign in five years and my third national campaign.   I was returning to Austin a bit out of shape.  It has become family lore that my wife, Heather, told me when I finally got home that I had to make a choice, "I could either be married or be fat."  To be honest, the story has grown throughout the years and neither of us can remember the exact conversation, but we both agreed that I had some work to do.
The changes were slow.  I put in a decent effort at the gym but my diet wasn't getting any better and I seemed to plod down this same track – lose a little, gain a little – for the next few years.  My "a-ha moment" came in December 2010.  After the holidays I got on the scale.  I was the heaviest I had ever been in my life, 249 pounds.  There were no bold public proclamations.  In fact, I was so embarrassed I avoided telling Heather what I had witnessed on the scale.
Initially, my drive to get fit was driven by anger towards myself.  But all that changed when I partially tore a tendon from the bone in my elbow playing a tennis tournament.  I was headed for surgery and 6-8 months with little to no use of my right arm.  That's when I came up with my plan. I would spend the time to learn about eating healthy and getting aerobically fit using just my legs.
I began listening to Dr. Amen's book, The Amen Solutions : The Brain Healthy Way to Lose Weight & Keep It Off or Change your Brain, Change Your Body, while I started on the road back to fitness using our elliptical machine.  The book was perfect for me, because he discussed different types of food and how they react with your body and gave simple changes I could make immediately.  For instance, spinach is a great brain food, but as a committed meat and potatoes guy, the thought of a spinach salad was not good.  Instead the book suggested adding spinach to a sandwich…genius!
Next, I headed back to Castle Hill.  Since joining, I've always thought the best part of Castle Hill was the staff.  When I came in with my arm in a sling and swollen the size of my leg it was the great people of Castle Hill who helped me get set up on the Arc Trainer machine by using folded towels to stabilize my right arm.  This was more than a personal fight, I felt like I had a team behind me.
Soon, I started taking spin classes for the intensity.  Like most, I hung out in the back and gradually worked my way forward.  For a few classes in a row, Erin Truslow had been talking about XTerra races – explaining it was a triathlon on dirt using a mountain bike.  Erin also preaches of trying new things, and trying an XTerra peaked my interest.  I asked her how to go about doing one and she walked me through the process.   I also asked Adam Reardon if he would mind helping me find a bike to use.  Adam diligently went through the specs of every bike I sent him and helped me find the right bike at the right price.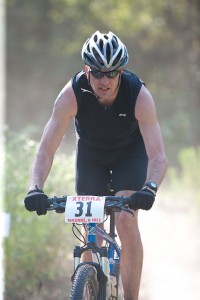 With clearance from my doctor and with the help of Erin and Adam, in June I competed in my first XTerra at a slimmer 215 pounds.  In August, I competed in my second XTerra at 205 pounds.
CH: Wow that is awesome! Seems like you found something that was fun and effective for reaching your goal weight!
CH: What is your favorite class or who is your favorite instructor?
KS: Erin's Monday night spin class, it's a great way to get the week started.
CH: What motivates you to keep on track?
KS: My wife Heather.  I know how proud of me she is and how much she worries about me.
CH: What are you most proud of?
When I get glimpses of the character of our kids.  Specifically, watching them fall short of a goal and then persevere and succeed.  I remember watching our son Drew in a tennis tournament play a kid who is two years older.  The older kid had beaten him handily before, and after taking the first set 6-0 and up 2-0 in the 2nd set – it looked like we would be driving home soon.  Instead, Drew dug his heels in and won the second set 6-2, then won the 3rd set tie-break going away.  Heather and I both choked back tears, not because he won but because he chose to take a stand and fight back.
Another time, our daughter Abbie was so distraught after not being selected for the lead role in her first drama camp she was upset for the entire day.  Heather talked with her and the next day she was back at camp ready to be a team player.  On the day of the show, she was a thing of beauty.  She sang and danced around the stage like she was the only one in the theatre.  Once again, we were moved and so very proud of our daughter.
CH: What is your greatest health and fitness achievement?
KS: On October 29, 2011 I completed my first XTerra Epic in Arkadelphia, Arkansas.  For five hours and fifty-four minutes I swam 1 mile, rode the mountain bike for 34 miles and ran the trails for 10 miles.  I finished 4th in my age group, missing the podium by exactly 1 minute.
CH: I am sure the XTerra Epic wasn't even something you would have considered last year.  It is fantastic to see how much you have achieved since you started this journey.
CH: Are there areas you are still working on?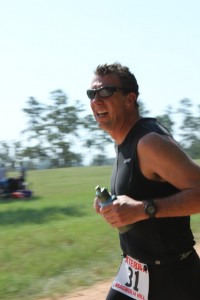 KS: I want to get faster.
CH: Any thoughts you can leave with us?
KS: Thank you Castle Hill, you have always been there for me no matter where I was in my fitness journey.
CH: Thank you Kevin! See you in spin class!