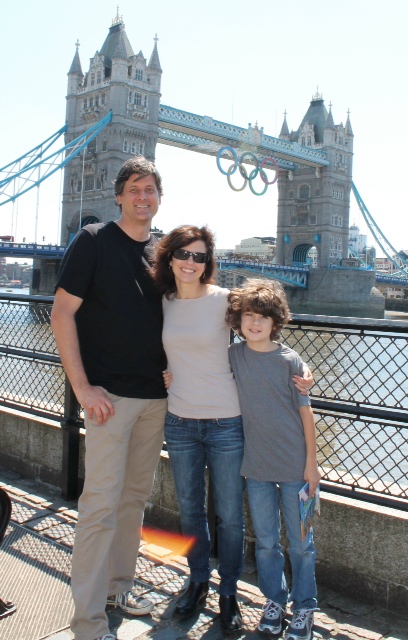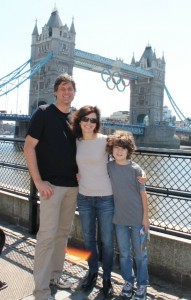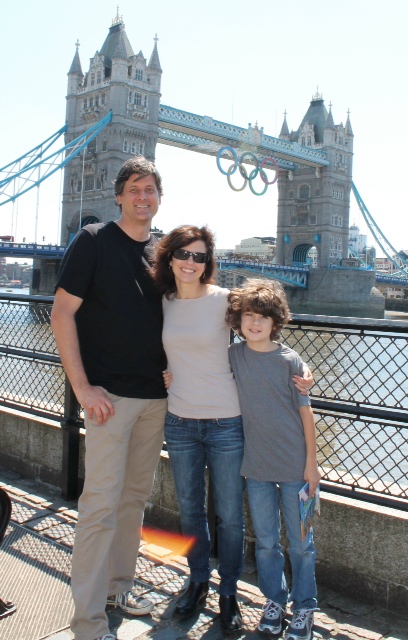 CHF: How Long have you been a member at Castle Hill Fitness (CHF)?
KE: I joined CHF in June of 2006, so I am starting my 7th year.
CHF: What is your regular routine at Castle Hill?
KE: I normally take Plyoburn Monday (10am), Wednesday (6pm) and Friday (10am). I also try to take Target Toning when my schedule allows. My son Henry has taken Kajukenbo Kids, Wednesdays (4:45pm) with Robert for five years. My husband Tate joins me at Plyo every so often but he cries before each class then complains afterwards. Do facials with Mel count as part of my regular routine?
CHF: What changes have you made with your Health & Fitness Lifestyle since becoming a member of Castle Hill?
KE: I've always followed a healthy lifestyle and CHF supports that. I take better care of my skin and overall, I'm the most fit I've ever been.  I'm more consistent than I used to be and I work harder.  I used to phone in my workouts but my CHF girlfriends would mock me if I did that now.
CHF: Do you take classes?
KE: Yes- Plyo Burn, Target Toning and (once, but would love to take it again) Castle Barre. I took Deborah's  Fast Track Beginner Pilates Equipment class for a few months but my schedule has gotten a bit crazy.
CHF: Who is your favorite instructor(s)?
CHF: What motivates you to keep on track?
CHF: I have many motivations: staving off old age, vanity and health but a very important motivation is seeing my friends at the gym.  We encourage, support and pester each other to come to class; we don't want to let each other down.  I can also be a bit competitive with myself, which is a good motivator.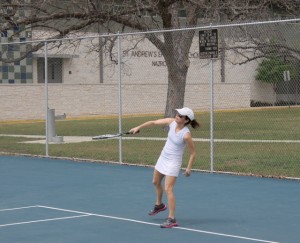 CHF: What have been the biggest obstacles with fitness?
KE: Time- I run my own business, have two dogs and I volunteer at Henry's school so it is hard to carve out time to get dressed and make it in, even though I live very close.  Still, I feel like I'm at home at CHF and I feel infinitely better afterwards when I leave. Everyone is so positive that I never regret coming in.
CHF: What are you most proud of?
KE: Sticking with Plyo Burn for 4+ years and seeing Henry earn his blue belt in Kajukenbo Kids.
CHF: What's your greatest health & fitness achievement?
KE: See above.  I've also run a couple of marathons, though I don't think my knees or my sanity could take it anymore, so I guess they were an achievement.
CHF: Are there areas that you are still working on?
KE: You mean like glutes? Always. Seriously though, I'm almost 47 and I want to make sure that I maintain the level of fitness I've achieved thus far and keep injuries at bay.  I'm healthier and more fit than I was in my 20s and I want to keep it that way.
CHF: When you are not working out at Castle Hill what do you do?
KE: I am the managing broker for e3 Properties, a real estate brokerage that focuses on green homes; I own it with my business partner and we have five other agents so I give advice, write checks, handle clients and market the company.  I just finished a two-year stint as the Parents' Council Secretary at St. Andrew's Episcopal School, where Henry is a rising 6th grader.  My dogs Edgar and Tonks drag me through our hilly neighborhood on a daily basis and we frequently foster dogs from Austin Pets Alive!  For even more fun, we see a lot of live music as a family and I enjoy meeting rock stars when my schedule permits. We also love to travel and in the past 12 months have been to London, Marfa, Washington D.C., and Disney World. Mostly, I try to keep the chaos at bay.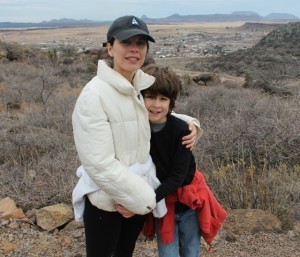 CHF: Any thoughts you can leave us with?
KE: Find the workout you love but don't be afraid to mix it up with something completely different.  Never phone in or half-ass a workout: if you're supposed to run up the hill, don't walk or blow it off; being fit takes a lot of work!