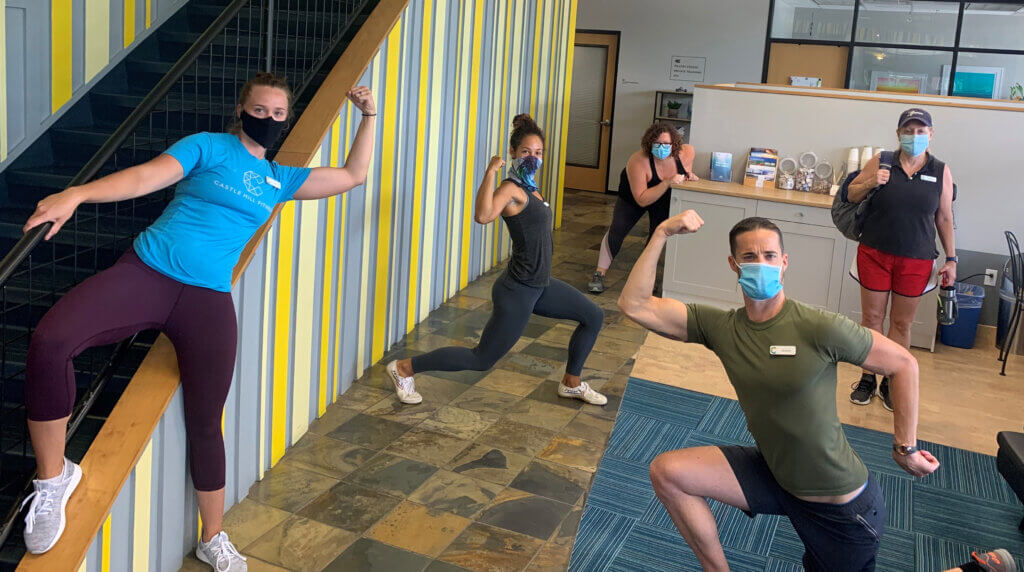 Overall health has always been our goal. It's more than how much you can bench press or how sweaty your workout gets you. It's how you take care of yourself and your community. Right now, an effective method of maintaining optimal health AND caring for those around us is simple: face masks. When combined with other preventative measures like social distancing and washing your hands, face masks drastically help to reduce the spread of the novel coronavirus. So heck yes, in the name of our community's continued health, we are so down with the new mask lifestyle.  
Working Out with Face Masks 
Wearing face masks in a public setting is going to be the new norm for a while. Since Castle Hill Fitness falls under the "public setting" category, that means your workouts here will include a mask. You may be wondering: is it safe to exercise with a face covering?
The American Council of Exercise recently published an article, essentially saying "yes! but with some exceptions". Most people can exercise normally with a mask, but always listen to your body! Some adjustments might need to be made – for instance, it's recommended to avoid high-intensity cardio exercises that can cause heavy breathing. Those with pre-existing respiratory or cardiovascular conditions should take caution as well, and seek medical advice before working out with a face mask. 
For the most part, you can indeed safely work out with a face mask, with some adjustments. Your workout may be less intense, but being out of a breath isn't the only indicator of a good workout anyway. 
Tips for Exercising with a Face Mask
» Avoid paper or surgical masks, as they get wet fast.
» Choose a mask with breathable, synthetic materials of two layers or less. 
» Bring more than one mask if you plan to exercise more than 30 minutes.

Need recommendations for exercise-friendly face masks? 
What NOT to Do with Your Face Mask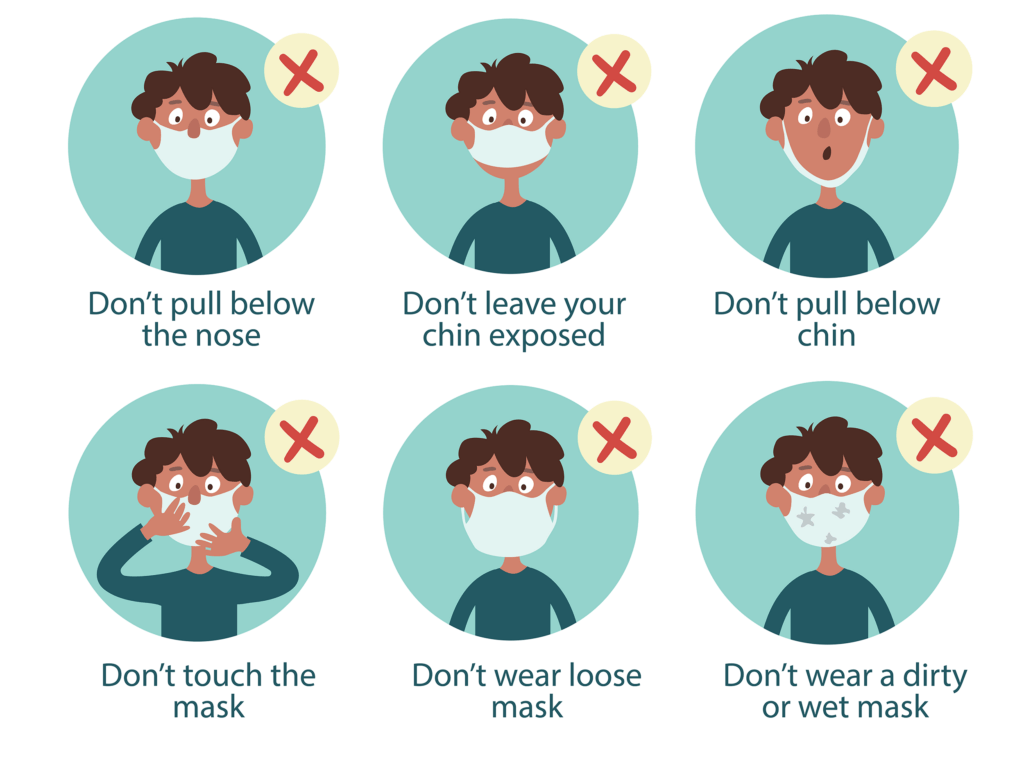 Why Wear a Face Mask?
Face masks are an important tool in reducing the spread of coronavirus. Wearing a covering reduces the chance of an individual spreading the virus to others, including people at a higher risk of severe illness, by blocking the trajectory of infected respiratory droplets from the mouth and nose. Studies show that asymptomatic and pre-symptomatic people can still transmit the virus. The Providence Sacred Heart Laboratory conducted an experiment to visually show the efficacy of face masks – a scientist compared how droplets were spread both with and without a mask when he coughed, sneezed, talked, and sang a Hamilton tune. A mask was found to virtually block all respiratory droplets. 
Simply put: face masks save lives.  
The CDC Director has stated that consistent and mass mask-wearing can help drive the COVID-19 pandemic into the ground in 4-8 weeks. The act of wearing a face mask, while continuing the other important preventative measures including social distancing and frequent hand washing, will aid in curbing the spread of COVID-19 within our community. 
Face masks are the hottest new health and fitness accessory – mask up!