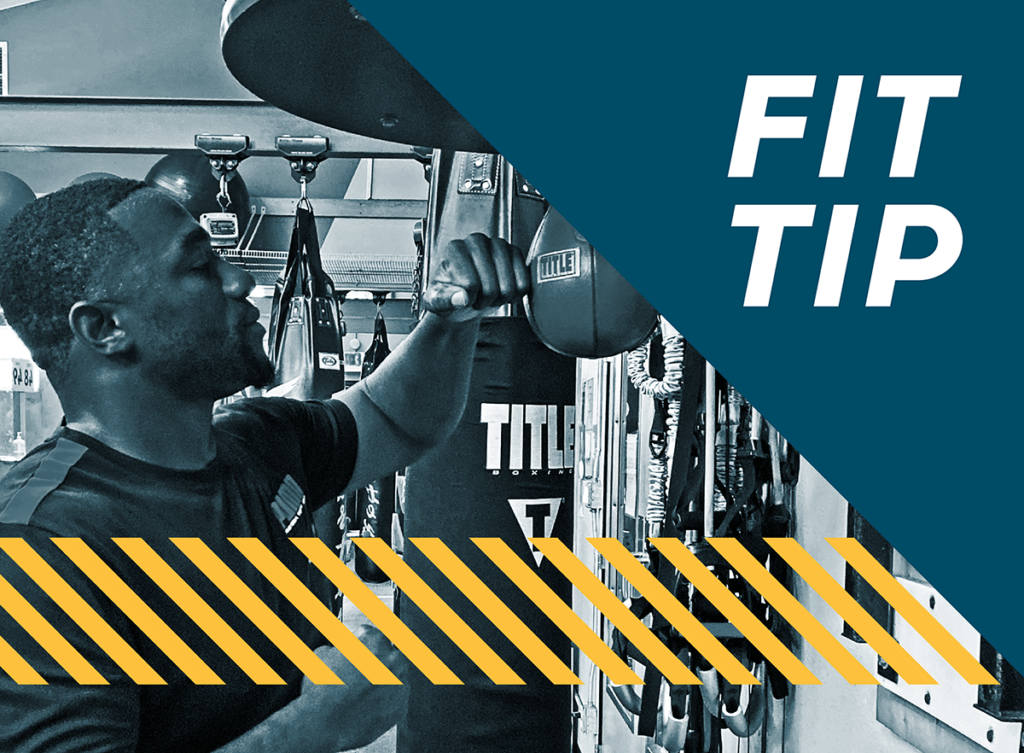 In our Fit Tip series, our experienced trainers share their favorite moves to incorporate into their workouts or classes! Learn how to perform these exercises, and why they're worth working into your own fitness routine. Learn how the speed bag has benefits just as cool as it looks, with our Boxing Coach, Caleb Noah! 
The speed bag is not just for boxers! It's an effective and creative cardiovascular exercise to add to any sort of workout session. Punching the bag in rhythm develops hand-eye coordination, reflexes, and speed. Meanwhile, keeping the shoulders and arms up, stable, and in constant motion will tone the arms and shoulders. 
CALEB'S SPEED BAG TIPS
The principle of the speed bag is simple and straightforward – just hit it! The goal is to evenly hit the bag every single time and to build a consistent pattern. For a beginner, Caleb recommends starting with two or three 3-minute sets, with a minute rest in between each. 
| | |
| --- | --- |
| | 1. Stand and face the speed bag directly. Keep shoulders down, and lift your hands. It's important to keep both hands up and near the speed bag, so you can quickly land your hits without missing a beat. |
| | |
| --- | --- |
| | 2. The Pattern: Aim to hit the bag every third time it swings your way. Hit it, let it pendulum three times, and then hit with your alternate hand as it swings back your way. Hit, one, two, three, hit, one, two, three. As you become more familiar with the rhythm, speed up your movements, and you'll start to look like you're hitting it every time! |
VARIATION
| | |
| --- | --- |
| | Have fun with it! Once you catch the beat, freestyle! Work with one arm at a time, use both in rapid succession, or circle your arms around. It all will be a great workout.  |
---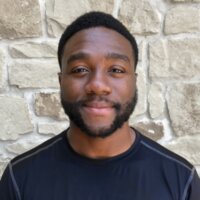 As a lifelong fan of the sport of boxing, Caleb Noah appreciates the sense of pride one can get from being inside the ring. Caleb began boxing as a teen to cut weight and manage stress, and he's excited to show you how working out doesn't have to be a chore.
With over ten years of boxing experience and as a certified boxing coach, Caleb is going to challenge your limits with a knockout of a workout! In his sessions, you'll gain all the physical and mental benefits that come from the art of boxing. 
Improve your fitness level, coordination, and fast-twitch muscles, while relieving stress and empowering yourself as you learn effective self-defense techniques. Caleb enjoys working with all ages and experience levels.
Click here to connect with Caleb about boxing sessions!