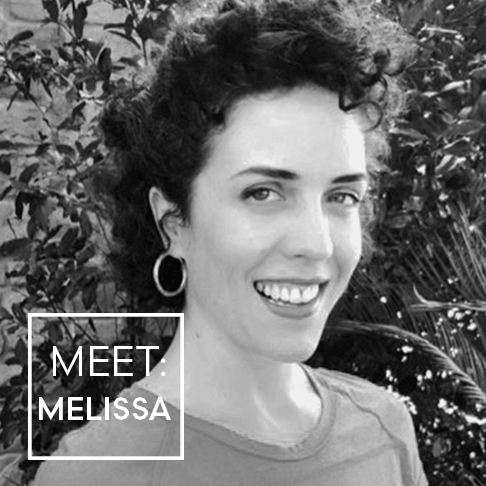 As a certified Master Pilates instructor for the last 14 years with a vast knowledge of movement techniques, Melissa Lipko is able to cater workouts to fit the individual. She loves to teach Pilates because it helps people feel good, and helps people move better in their other workouts and in their daily lives. Melissa is always thinking outside the box and expanding her repertoire to enhance her clients' experience. Most recently, her passion for movement inspired her to become a MAT® Jumpstart Practitioner, and she just finished the Specialist Practitioner program.
The Castle Hill 5, or The Same Five Questions We Ask Everyone: 
1) How long have you been in Austin and where were you before?
I moved here from Seattle, and have been in Austin for 6 years.
2) Austin is known as the Live Music Capital of the World, what's the best live music show you have ever seen?
The best live music show would have to be the time I performed with Peaches at Pride.
3) What food would you eat 5 times a day if you could? 
There really is no food that I would eat five times a day. I'd be tired of it by the third meal! I like variety and foods that you can make a ton of different ways, like salads, smoothies, and tacos.
4) If you were stranded on a desert island, what 3 exercises would you do to stay healthy? 
I would dance, walk or hike, and do Pilates.
5) What's your favorite thing about Castle Hill Fitness? 
My favorite thing about Castle Hill Fitness is how nice everyone is!
---
Thank you, Melissa! There is no shortage of opportunities to work with Melissa at our 360 location! On Friday, October 27, at 9 am, Melissa will host this month's Free Member Clinic, where she will lead you in a 30-minute circuit on the Pilates equipment- this free class will act as a sneak peek of what you can expect from her small group training series starting at the end of the month. Choose either the series that'll bring the heat by combining Pilates and strength training, or gain experience on the Pilates tower, reformer, and chair in this equipment series. No prior Pilates knowledge is needed for these series, but if you're looking for a more advanced experience, Melissa's Tuesday morning Advanced Mat class on our weekly schedule is just the thing! If what you need is recovery more so than a workout, Melissa can help you reset your system and correct your muscular imbalances with her certification in the revolutionary Muscle Activation Technique– book a session by October 31st and receive a special rate!