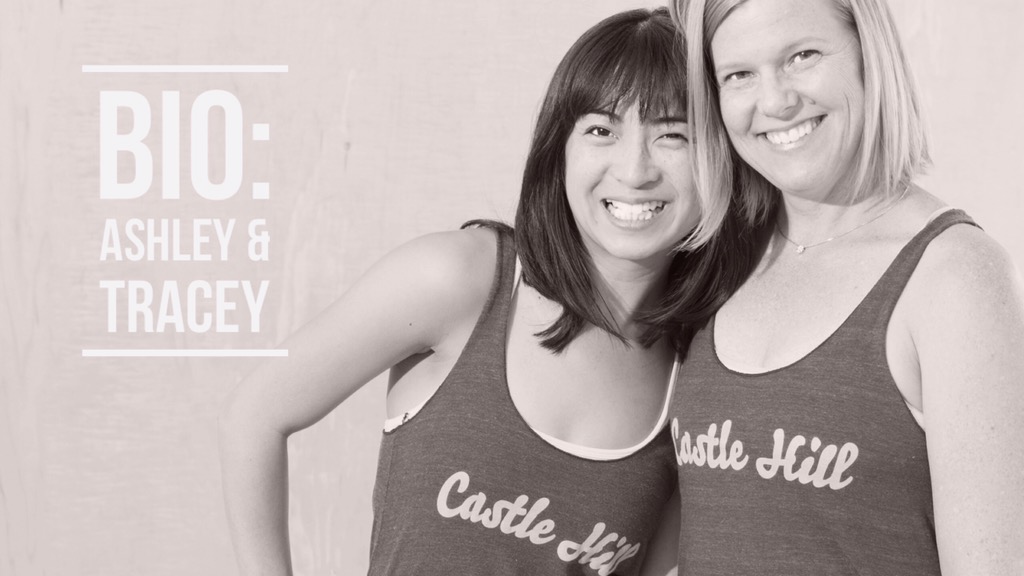 Ashley and Tracey have been teaching yoga here at Castle Hill Fitness for 3 and 4 years, respectively. They actually met here and later combined efforts to create Austin School of Yoga and we're super honored they chose Castle Hill Fitness as their location to teach their first Yoga Teacher Training this fall.
The Same 5 Questions We Ask Everyone!
How long have you been in Austin and where were you before?
Ashley: I'm a born and raised Austinite! I've also spent time living in Boston, New York and Taipei.
Tracey: I've lived in Austin for 13 years. I was born and raised in Chicago and took some exciting detours in Oregon and Dallas before settling here.
Austin is known as the Live Music Capital of the World, what's the best live music show you have ever seen?
Ashley: Any time Willie Nelson performs is the best time.
Tracey: I feel like a heretic saying my favorite show was not in Austin, but in Jacksonville, Oregon at this beautiful outdoor amphitheater nestled on a hillside amongst towering Ponderosa Pines. It was Lyle Lovett though, so that counts right?!
What food would you eat 5 times a day if you could?
Ashley: Ice cream! Specifically from my sister's and my ice cream shop SPUN. 🙂
Tracey: My grandma's mac and cheese. I dream about it.
If you were stranded on a desert island, what 3 exercises would you do to stay healthy?
Ashley: There is a series we use in yoga therapy called Pawanmuktasana series (translates to life force releasing pose), which is great for stabilizing and freeing the joints. I try to do it every morning before I wake up! Dolphin (forearm) plank is another favorite. And what yogi doesn't love savasana?
Tracey: Swim, climb trees/rocks and hopefully swing on some vines, Tarzan-style.
What's your favorite thing about Castle Hill Fitness?
Ashley: Definitely the people! It's such a sweet family to be a part of. I met my incredible teaching partner Tracey through Castle, and what a treasure she is!
Tracey: Hands down Castle Hill has some of the coolest people on the planet under its roof. I've met some of my favorite people here, including my dear friend Ashley Cheng!
Stop by for one of their classes at Castle Hill Fitness!