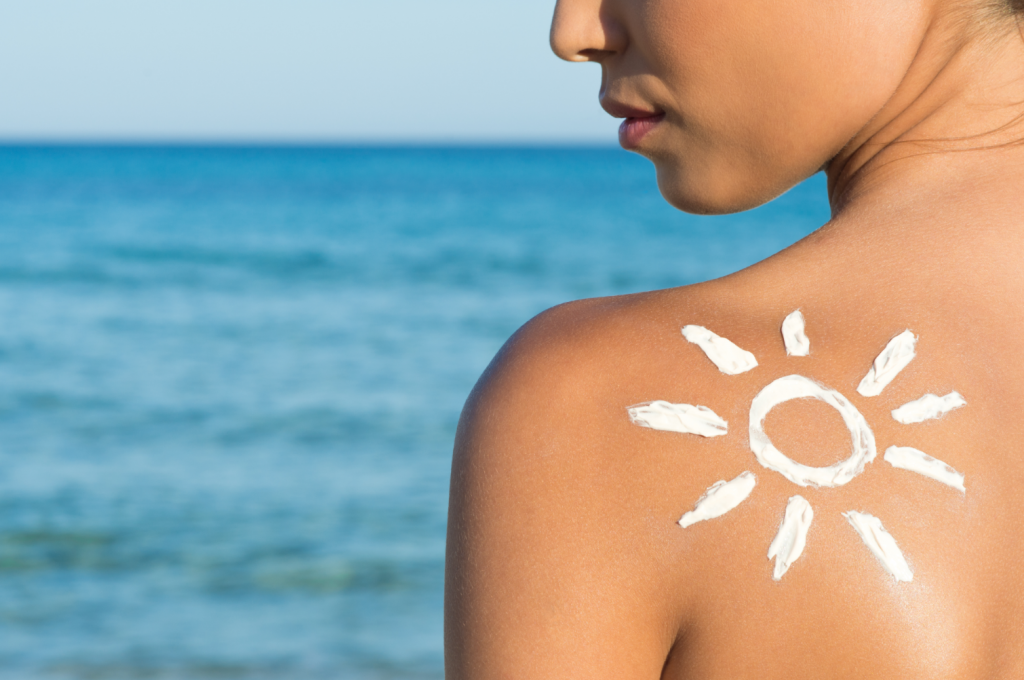 From hiking the Greenbelt, boating on Lake Travis, or taking cold dips at Deep Eddy, Austinites know how to make the most of summertime. Yet all these fun outdoor activities mean more exposure to the Texas sun. We asked our resident skin expert, Ciara Conway, to give us some fail proof strategies to keep in mind during our next summer outing.
We hear all the time that summer is a rough time for our skin. But why, exactly? What pesky skin enemies should we be looking out for?
Sun and heat can wreak all kind of havoc on our skin.  Sun burns, dry skin, heat rash are all real struggles during hot Texas summers.  It's extra important to stay hydrated and take care of our skin.
What would you say are the most important things we need to focus on in our summer skin care routines?
1)  Protect. The number one important thing is to never forget your sunscreen! A broad spectrum zinc based sunscreen is an absolute must. Stay away from sunscreens with unhealthy chemical ingredients and choose one with zinc oxide. Zinc oxide is an effective mineral that physically blocks those harmful sun rays, acts as an anti-inflammatory, and locks moisture into the skin.
2)  Hydrate. Next, keep your skin hydrated and nourished with an antioxidant rich serum and a water based moisturizer. Even if your skin tends to be oily, it will still get dehydrated from the sun and will produce more oil to compensate.
3)  Exfoliate. It's also a great idea to exfoliate once or twice a week to help eliminate dead skin cells and to keep your skin clear. Sweating in these hot temperatures is inevitable, and that can lead to clogged pores and breakouts.
What should we try to avoid during the summer time?
 Some ingredients found in skin care products, such as retinols, retinoids and acids, can make your skin more sun sensitive.
What items would you never leave home without during the summer?
 Sunscreen, of course, lip balm (because it's important to keep your lips moisturized too!), sunglasses, and my water bottle.
Ciara's Recommended Summer Staples
This non-nano, coated, zinc-oxide based sunscreen offers sheer, long-lasting coverage. Great for all ages and skin types. Whether you are planning on going out in the sun or going to the office, you'll be protected and looking fabulous with this sheer, lightly hydrating formula. The hydrating formula means this can also double as your daily moisturizer!
A mild, exfoliating mask that gives the skin a smooth healthy appearance with each application through the use of cranberry enzymes with small amounts of L-lactic acid. Provides a gentle firming effect and a radiant glow which leaves your skin firm, smooth and beautiful.
Thank you so much, Ciara, for these great tips!
Need to Pick Up Some Skin Care? We've got Curbside Pickup Available Downtown!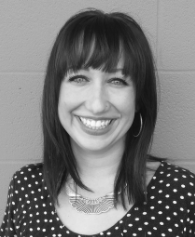 Ciara is a licensed esthetician who has been is the industry for over 10 years. She is passionate about helping people achieve their skin care goals as naturally and holistically as possible. With an extensive background in adult onset acne, mature skin needs and rosacea she can help get your skin glowing and acting youthful. Ciara also provides expert lash extension services and takes pride in maintaining the health and integrity of her clients own natural lashes.
In her free time Ciara loves to go hiking with her rescue dog, going to see live music, cooking, reading and searching for the perfect margarita.
Book with Ciara today!