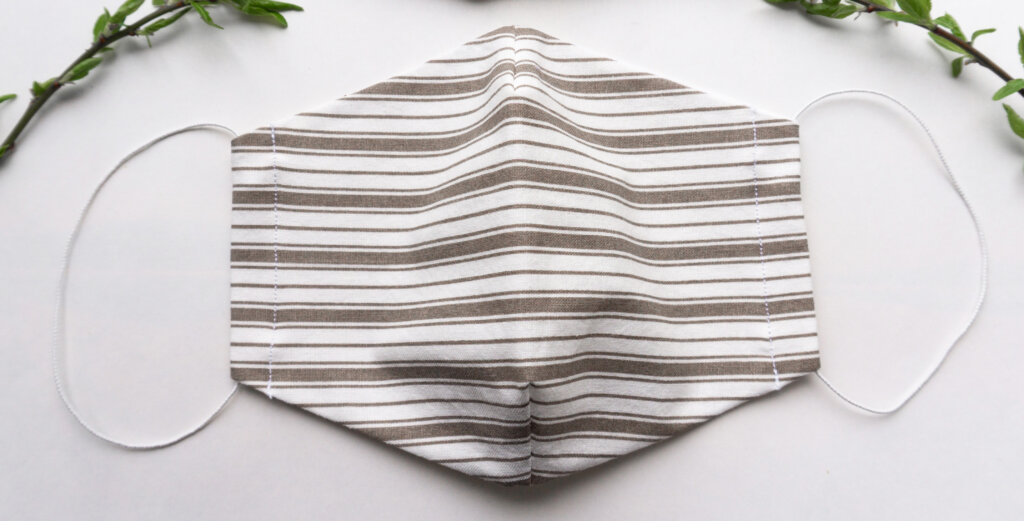 Skin Care Tips to Keep You Glowing Under that Mask! 
As vital as wearing your face mask is for your and your community's overall health, it can bring about some irritants. Namely, it can contribute to skin irritation or acne through frequent wear. The mask blocks fresh air from reaching your skin, causing a build up of moisture. This moisture in turn creates the perfect breeding ground for bacteria. A face covering also traps heat, which will cause inflammation. Summer time certainly doesn't help! 
Thankfully, our Skin Care expert, Ciara Conway, has got your simple solutions to counteract these skin care woes! 
Simple Tips for Your Skin Care Routine
Wash Your Face
Wash your face every time after removing your mask to remove built up sweat and dirt. Wash your face with a cleanser that is gentle on your skin, and exfoliate on a weekly basis to further remove any buildup. It's important to use gentle products to avoid further irritating your skin.  
Keep it Clean
Any face covering you wear should always be clean in general, but it's for your skin's health too! You want to avoid putting on a face covering that already has bacteria built up on it. Your face won't receive as much airflow, so avoid wearing makeup underneath your mask so it can breathe as much as possible. Choose a face mask with a breathable material, such as this Reebok sports mask or something with a cotton material. 
Nourish Your Skin
Pump your skin with all those nutrients! Drink plenty of water – half of your body weight in ounces. Wear a light moisturizer – one that will absorb easily and won't clog pores- under your mask to further fortify and nourish your skin. 
Esthetician Recommended Products: 
Cleanser:

Osmosis Cleanse

– A gentle cleanser that will effectively remove dirt, makeup, and sweat without drying out the skin or removing its protective lipid barrier. 
Exfoliator:

Osmosis Polish

– A smoothing antioxidant mask that will gently remove damaged keratinized cells, and will leave the skin firm and smooth for hours. 

Moisturizer:

Osmosis Quench

-A highly absorbent, hydrating moisturizer that contains high amounts of hyaluronic acid, organic shea butter, and jojoba seed oil to restore the epidermal barrier. Ultra hydration for immediate rejuvenation!