This month we had the opportunity to interview Melanie McNearney, part of an awesome fitness family! Not only does Melanie take part in a wide variety of Castle Hill activities, but so does her husband, Scott, and teenage son, Nolan: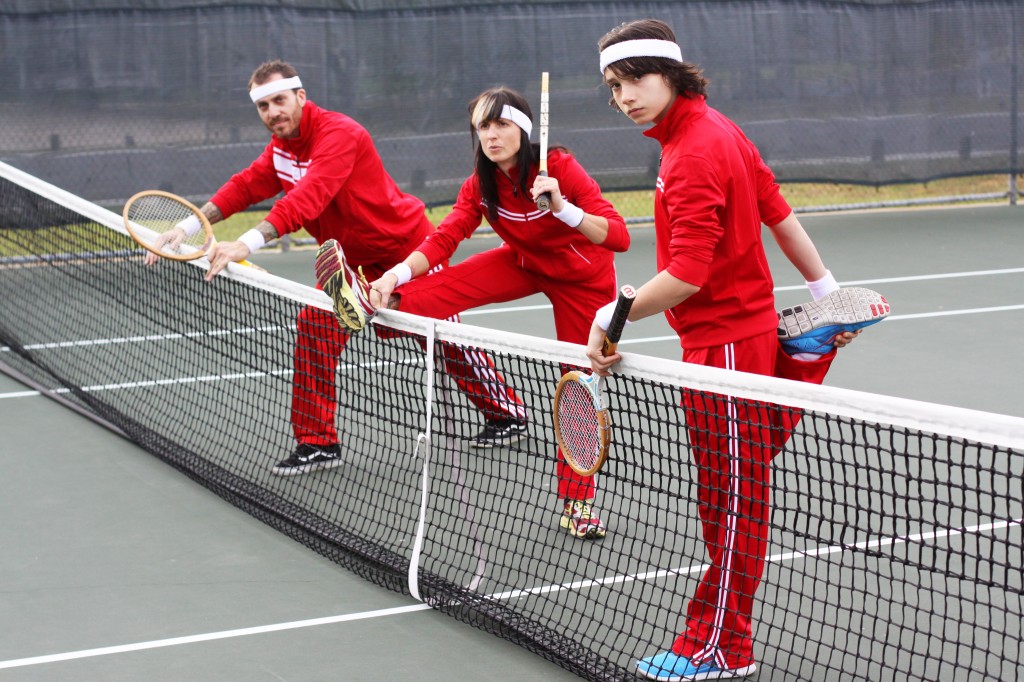 How long have you been a member at Castle Hill?
Since 2011
Have you made changes in your health and fitness lifestyle since you joined? What changes stand out the most?
Yes! My fitness is much more balanced now. I used to cycle and race recreationally, but after six years of one movement I needed some diversity. My body is a lot stronger overall, upper body is strong again and my back and hips (which have been a continual problem my whole life) are much happier.
What does your regular routine at Castle Hill look like?
Monday – Plyo Burn
Wednesday – Cycle Sweat
Friday – Plyo Burn
Saturday – Target Toning
Do you have a favorite class instructor here at Castle Hill?
Hands down Amid Archibald… there, I said it! Hilary is also a favorite, you can't beat her upbeat attitude and encouragement.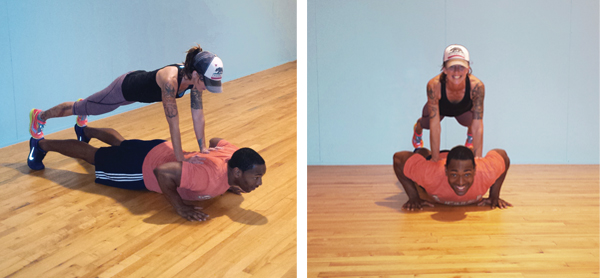 Do you frequent our Wellness Spa? Do you have a service provider who has helped you on your journey to whole body health?
Yes. Could not live without it. Aaron Rubinstein is a godsend. He has completely changed my body and how it functions. I have had chronic back issues my whole life. Continual treatments with Aaron have changed all that. I now feel stronger than I ever have and am virtually pain free! Now I just see him for maintenance. I'm pretty good at tearing myself apart. He puts me back together again! Also Melvis Lara is fantastic! I see her on a regular basis for facials. My skin and I owe her some flowers. Nobody makes you feel as beautiful and loved as Melvis!
Do you currently work with a personal trainer?
Not right now, but when I was having back and hip issues, I worked closely with Amid. He got me back on track. My whole family has worked one-on-one with Amid. Right now our son is working with Justin and is seeing great results.
What motivates you to stay on track?
Getting older and wanting to keep moving, be fit, healthy and strong for my family. I believe movement is very important and having fun while doing it is even better – that's what Castle Hill is about! And coming to Castle is a great social outlet; I've made great friends at the gym. I love my CH family and that is what it feels like at the gym for us: FAMILY.
What have been your obstacles with fitness?
Usually my back not wanting to cooperate. But after sticking with an acupuncture routine with Aaron and personal training with Amid for a year, I have very little down time due to my stubborn body.
What aspect of your current fitness lifestyle are you most proud of?
Well rounded health and fitness. Inside and out! CH provides me with not just great fitness, but a fabulous one hour of "me time" with fantastic friends, incredible spa treatments, locker room hugs and healthy foods from the cafe. I am a much happier Momma when I get my gym time.
What is your greatest health and fitness achievement?
Finally feeling weaker parts of my body gain strength and balance.
Are there areas you are still working on?
Always. I think once you feel you're "done" your motivation goes away. This is where I get my Ya-Ya's out.
What goal keeps you motivated to show up at the gym regularly?
My Plyo lady friends rarely let me miss. And vanity keeps me from letting my legs and butt go to waste!
When you aren't working out at Castle Hill, what do you do?
I am constantly on the go. I serve on the Parent's Council at my son's school (St.Andrew's), I work in Residential Real Estate helping my lovely clients find their way around this crazy market, I have a wonderful teenage son in High School that I work to spend every minute I can with before he's out of here, I am an active neighbor in the Bouldin Neighborhood and have recently taken on fighting a nasty development, learning my way around City Staff has become my new hobby.
I like to ride my bike around town, paddle board with my hubby & pooch and am always up for a road trip! Down time for me is a good movie on the couch or reading on the porch.
Any thoughts you can leave us with?
Don't be afraid to be a bad ass even if you embarrass yourself trying… laughing at yourself is the best medicine.